For me, this is perhaps the ultimate "UV" – a no-frills, massive, simple Utility Vehicle built for cargo capacity and not creature comforts. Sure it's got seats, windows, a couple of necessary things like a speedometer and a steering wheel – but other than that the classic Fourth Generation International Harvester Travelalls, like the one found here on eBay thanks to reader Matt Williams, were streamlined and elementary compared to modern incarnations. In today's terms, they would be marketed as "The perfect machine for your minimalist lifestyle."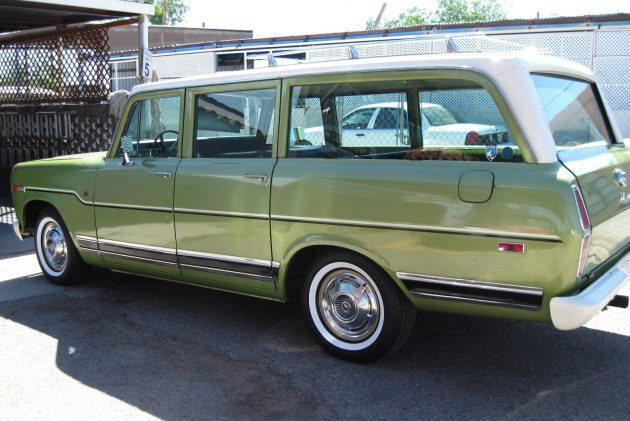 But in 1969 the Travelall advertisements read "…sleeps 4, rides 9, tows 3 tons…goes anywhere beautifully." That year was the first complete redesign for the Travelall model – with the first through third generations (those built from 1953 – 1968) all featuring bulbous, almost chubby styling, and massive surrounding glass from front to back. The redesign was highly influenced by International Harvesters Scout 800 series – the small, jeep inspired classic that IH was having great success with.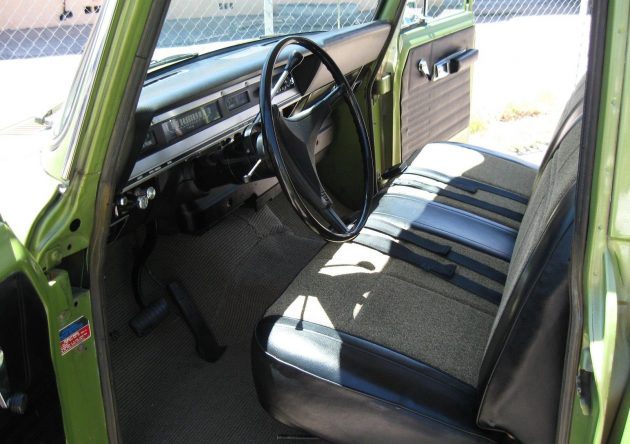 This particular survivor seems to come from a caring seller, who details quite a bit of upkeep and period appropriate work, including replacing the A/C compressor, new muffler and shocks, brake repair and new white walls, and buffing up the original paint. At the same time, front and rear fuel tanks were professionally cleaned, and the cloth centers on front and back seats have new period correct cloth. The odometer reads just a bit over 65k miles, and the seller has service records that seem to corroborate those as total original miles. Considering almost everything, including radio, interior, and exterior lights, and even rear tailgate power window still works – it's a decent bet the 65k mile read-out is real.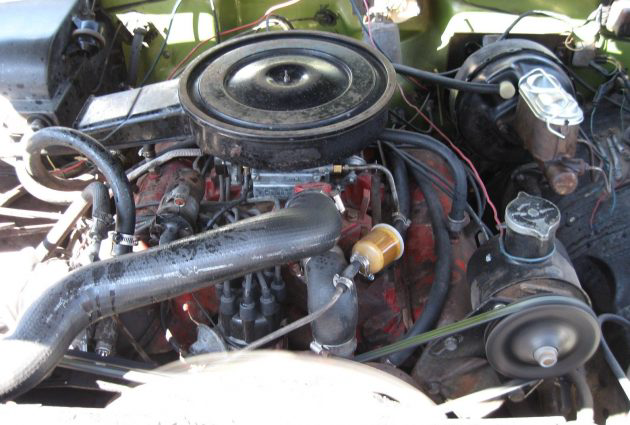 Having grown up with a few International Harvesters in our neighborhood and circle of family friends, I've always had fond memories of Travelalls. I can say for certain that 5 ten-year-old boys and as many Schwinn Sting-Ray bikes fit comfortably in Mrs. Guys old 1968 1100C with cardboard covering the window accidentally shot out by a stray BB from "someones" Daisy Red Ryder. Good memories, and a great vehicle from a by-gone era!