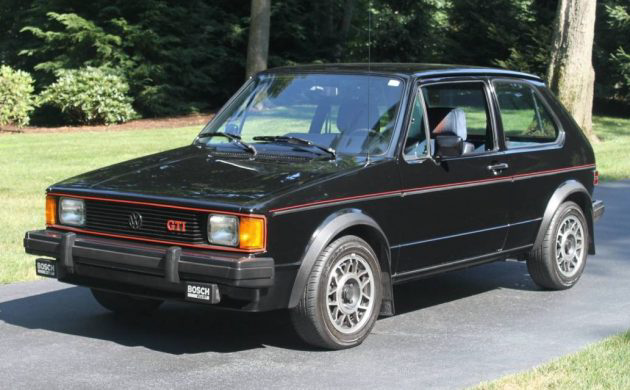 For reasons I will soon disclose, I am currently pretty excited by middle 80s and early 90s Volkswagens. To me, this is a very under-appreciated class of cars right now, as they were plenty iconic when nearly new and it's become exceedingly hard to find clean examples of the hotter models, be it a GTI or a 16 valve-equipped Scirocco. You can honestly find clean E30 M3s far more easily than you can track down an unmolested GTI, which may be why the seller of this first-generation model listed here on Hemmings.com is swinging for the fences with his $39,500 asking price.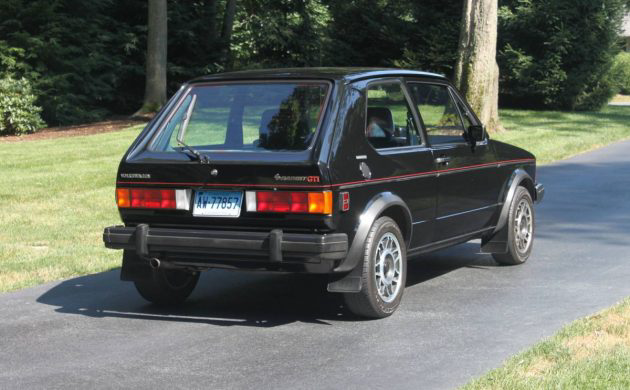 The price is said to be firm, and the seller states "There's not a more original early GTI on the planet." With under 80,000 original miles and still sporting original paint with zero accident history, it's entirely possible – but I'd attribute this selling price with a car that has those qualities and under 50,000 original miles. Still, there's no doubt that this is a special car, with seemingly all of its original features still intact, from the snowflake wheels to the GTI badges to the red pinstripe. The details are correct, with no evidence of modifications – not even a lowered suspension. The factory fender flares also remain in place, along with the OEM mudflaps.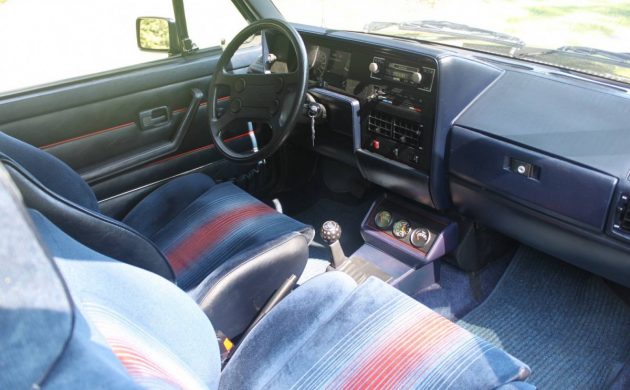 You typically see one of two colors inside a GTI of this vintage, either blue or red cloth with the stripes going down the middle. The dash and console trim follow suit, along with the carpet. This GTI has the blue interior, and the bucket seats appear to be in mint condition with no signs of significant bolster wear. The factory auxiliary gauge cluster resides in its matching blue housing, and factory floor mats look to be well-preserved. The dash has no cracks, either, and the stock steering wheel hasn't been swapped out for a more sporting Momo or other period three-spoke aftermarket job. And of course, the iconic golf ball shift knob remains affixed, a must-have for a GTI of this vintage.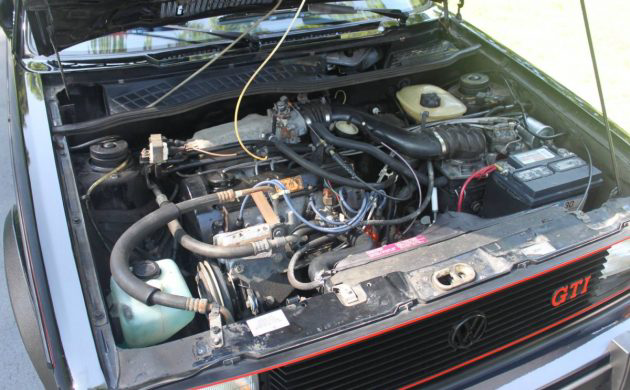 The heart of the GTI may have been small, but it was certainly mighty. The following for this car remains so strong because it introduced an entire segment of sporting models that continues to be a force in both the modern and collector car marketplace to this day. Light weight, high-revving engines, and seriously balanced handling means a GTI of this vintage is still a threat at your local road course or autocross event. While I still question whether the mileage gives this GTI the sort of provenance that demands a $40K price, there's no doubt that the condition is impressive and that it has resided in the care of an owner(s) that clearly doted on this appreciating classic. Thanks to Barn Finds reader Mitchell G. for the find.