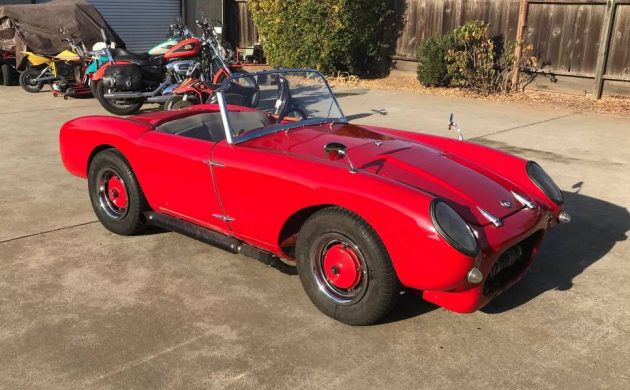 If you don't know what a Berkeley SE 492 is, don't feel bad about it. I'd never heard of of one either. All of us that are car people don't want to admit that something slipped in under our radar but it happens all of the time. That being the case, let's dig through this 1958 example and see what we can learn. It is located in Morgan Hill, California, and is available here on craigslist for $6,900. Thanks to MattR for this tip!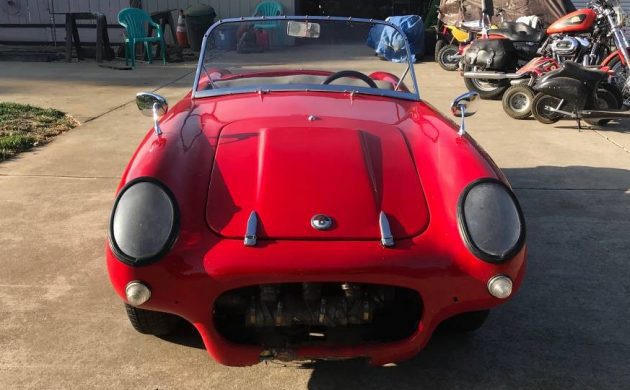 Berkeley Cars produced small, open, two-seater FWD cars between 1956 and 1960 at their Bedfordshire, England plant. Total five-year production was about 4K units but most notably, they were powered by motorcycle engines. The SE 492, our subject, saw about 660 units built over an eighteen-month period. All SE 492s were open cars though there was a fixed roof model planned and a prototype created. It never saw production, however.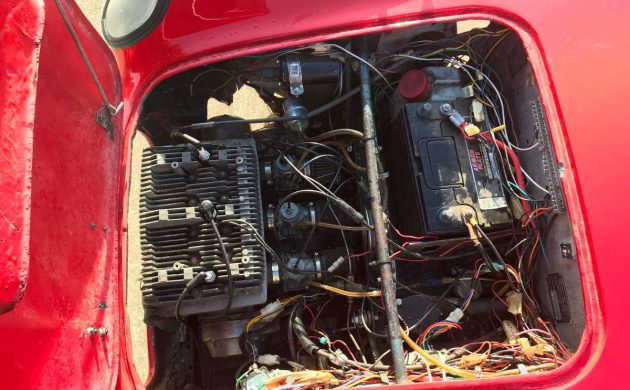 There is not a lot of detail accompanying this Berkeley. The seller states that it is powered by a Suzuki GT 550 three-cylinder engine but he does have the original 492 CC Excelsior motor (30 HP) included with the sale. The seller adds, "Lots of spare parts. Runs and drives, but still needs some sorting." The original transmission was a four-speed manual affair but it's unknown what is currently in place.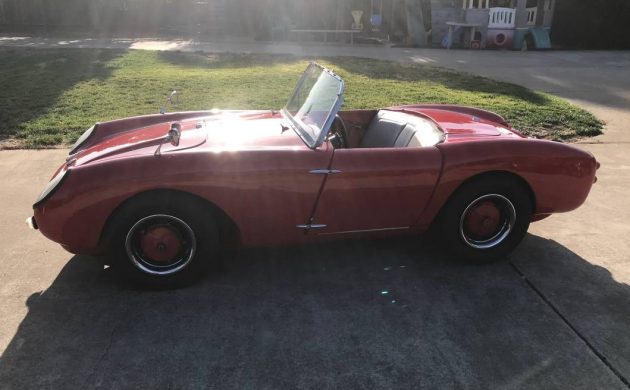 There are no included images or details surrounding the interior but it seems reasonable to assume that it will accommodate two very small individuals or maybe one and a half normal-sized person. It would be interesting to know how much leg-room there is under the dash – it's possible that is a very limiting factor thereby eliminating a sizable percent of the population of potential buyers.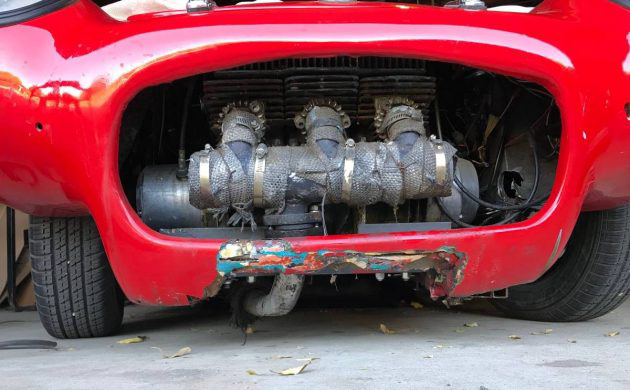 The fiberglass body of this Berkeley seems to be in pretty good shape, there are no signs of cracks or seam separation other than some trouble with the front roll pan, beneath the grille. There is also evidence of several previous colors that adorned this two-seater so the rich red finish was probably applied in more recent times.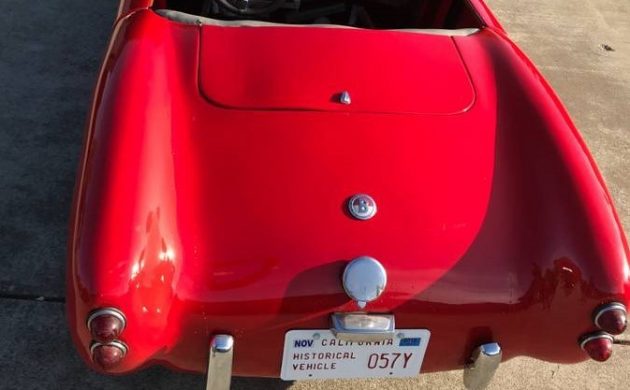 This is a curious little car with emphasis on "little". Not to harp on the size issue, but assuming that one could fit in it and work the controls, it would probably be a great deal of fun to scurry about. I think what is most perplexing is what would make one think of creating a motor-cycle powered, fiberglass mini-sports car in the first place as opposed to going a more traditional route. Perhaps the lack of a wet cooling system was the attraction and the draw to design such a vehicle. Whatever the case, if you're interested in this unique, rare sports car, you may want to verify the size first.