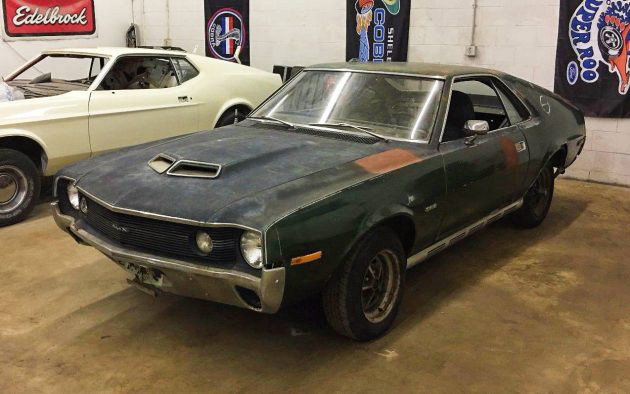 Who doesn't love a good underdog story? If there is an underdog in the 1970's muscle car war, it's AMC's AMX. Coming from a company known for making cheap transportation, the AMX really came out of no where and it took on some of the Big Three's heaviest hitters. It offered up muscle car grunt in a good look two seat package that could actually get around a turn. They didn't blow the competition out of the water, but they definitely proved AMC was capable of building something cool! This example is a bit rough, but it has all the right options and would be a blast to have. You can find it here on eBay in Dayton, Ohio with a current bid of $810 and no reserve.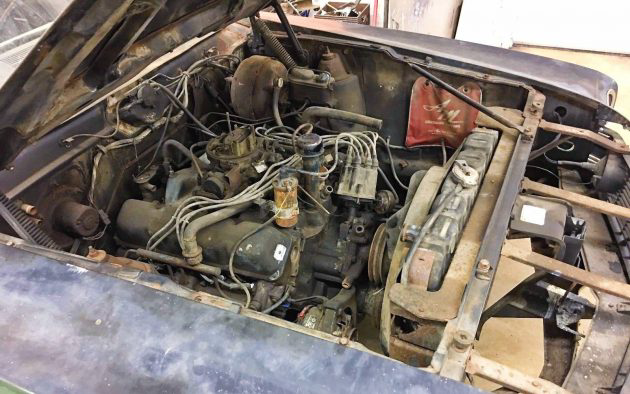 The AMX was offered with two engine options, either a 360 or a 390 V8. The 360 was rated at 290 horsepower and made the AMX more of a pony car fighter, while the 390 was rated at 325 horse and turned the car into more of a muscle car. This car was optioned with the smaller 360, but with the Hurst 4 speed and Twin-Grip rear end, this thing could still get up and go in a straight line.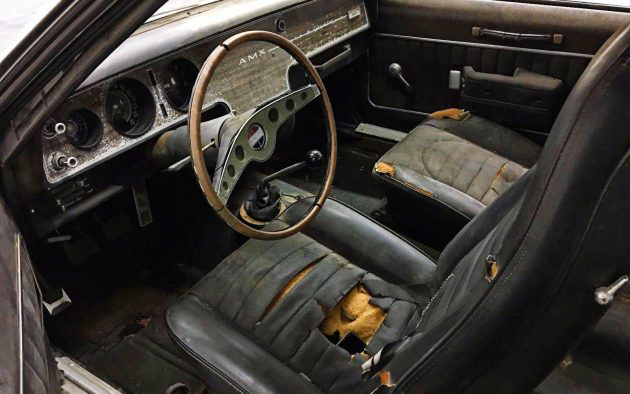 AMC refined the car for 1970, with lots of suspension tweaks and an updated interior. Automotive journalists of the day claimed it was one of the better built cars that year and that it was a great blend of muscle and sport car. As you can see, the interior was fairly basic and lacked some of the flash of its competitors. That doesn't mean they weren't comfortable or sporty though. This one is going to need a lot of interior work, but everything is here. While replacement parts are available, don't expect this car to be as cheap as a Camaro or Mustang to restore.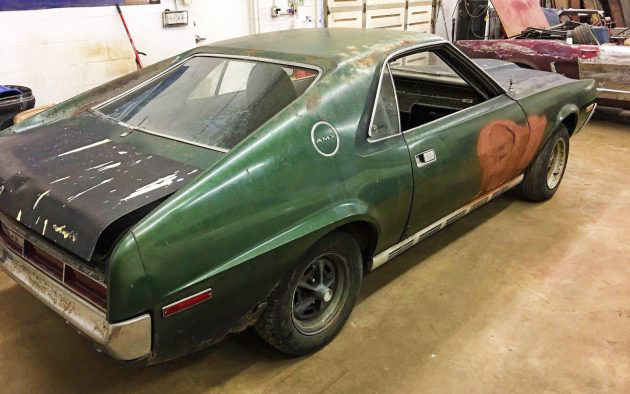 Yes, this AMX is going to need a lot of restoration work, but at the current bid it sure seems like a great deal! There's some rust that needs to be addressed, but I've seen worse fixed and considering they only built 836 of these 360/4-speed equipped AMXs it seems like someone would want to restore it. So who here would enjoy getting this underdog back onto the road?