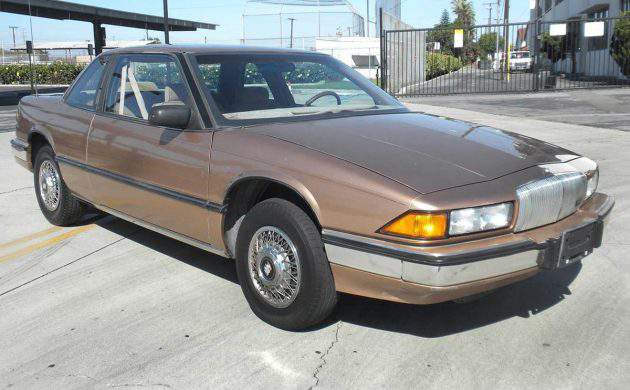 Only offering a two-door coupe for the first two years of the third-generation, Buick wanted to take advantage of those buyers who were looking for a personal luxury car. This 1989 Buick Regal Custom can be found here on craigslist in the Los Angeles, California area. The seller is asking $3,300. Thanks to Ikey H. for sending in this tip!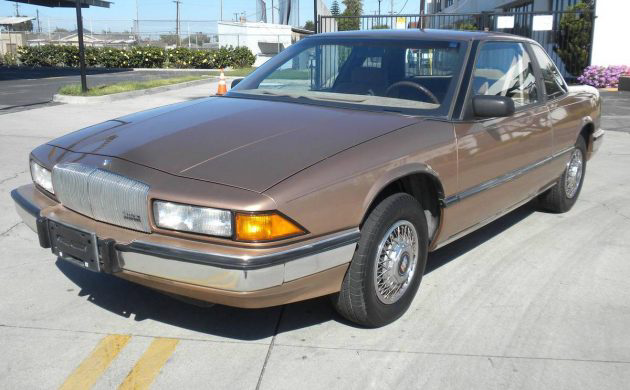 The third-generation Buick Regal made for the 1988 through 1996 model years was the first to have front-wheel-drive and a four-door sedan wasn't available until the 1990 model year. The Custom trim level for 1989 would have been below the Limited and Grand Sport trim but they were still nice cars with plenty of Buick goodness – but they were quite a different driving experience being front-drive. Coming right after the generation of Regal that gave us the rear-drive Grand National and GNX, they were indeed different.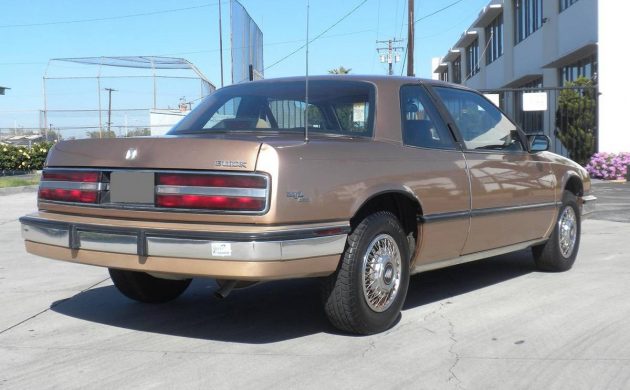 The seller says that this car is in museum condition and/or near museum condition. I would lean more towards near museum condition because it's the lowest trim level and they go on to describe a sagging headliner, a missing hood ornament, and a left-rear strut that squeaks periodically on corners. That being said, it's a low-mile car in really incredible condition. It has 42,000 miles and it was a "grandpas car" with no surface rust underneath, and I'm assuming no rust anywhere but they don't mention that.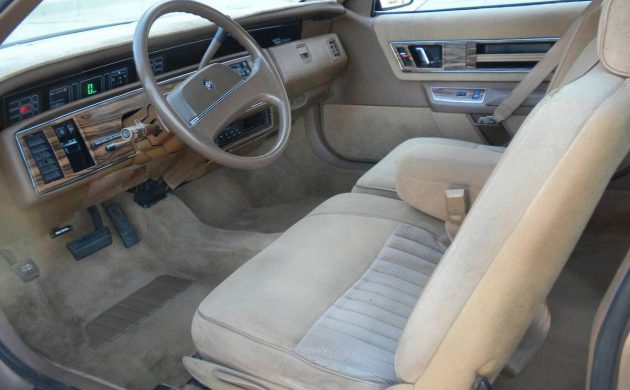 The interior appears to be almost like-new, other than the aforementioned sagging headliner, and the back seat looks like it has never been occupied. Everything works from the radio to the power antenna to the ice-cold AC.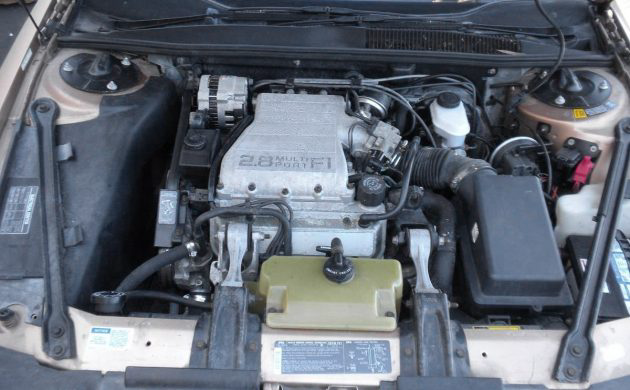 This engine isn't a supercharged V6 or a V8, it's a Chevrolet 2.8L V6 with 130 hp. A V8 wouldn't be available ever again in the Regal after the second generation cars and a Buick 3.8L V6 would be available in 1990. This car has no leaks, it doesn't overheat, and the transmission shifts perfectly. Have any of you owned a third-generation Buick Regal?
Have something to sell? List it here on Barn Finds!