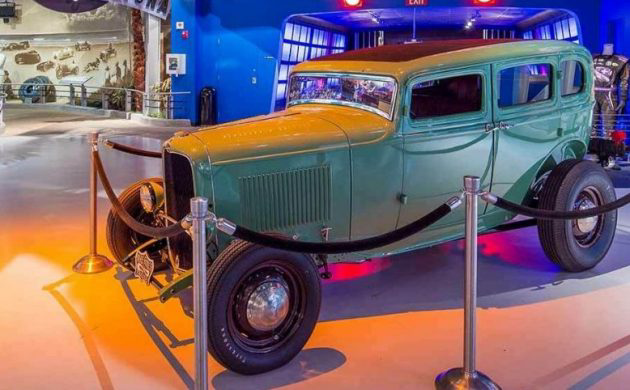 One of the most popular years for hot rods is 1932. While the 2-door coupe is probably the most desirable, this awesome sedan is right up there if you're looking for more than a one-passenger vehicle. It can be found here on eBay with a current bid of over $35,000 but the reserve hasn't been met yet. This car was a no-expense-spared build and since it was completed, it has been shown in the Motorsports Hall of Fame Museum in Daytona Beach Speedway. Currently located in Robertsdale, Alabama, this awesome hot rod was built to look like it was built sixty or seventy years ago! Check it out.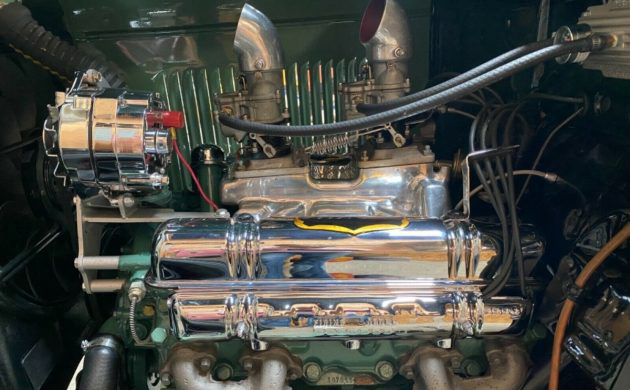 The engine is a 1956 322 cubic inch Buick Nailhead that was rebuilt and bored .030″ over. It is topped with an Edmunds intake and two Stromburg 97 carburetors. The transmission is a T5 that is shifted via a 1939 Ford shifter. All the chrome was done by Advanced Plating and the new owner should have no hesitation cruising this one without the hood if desired.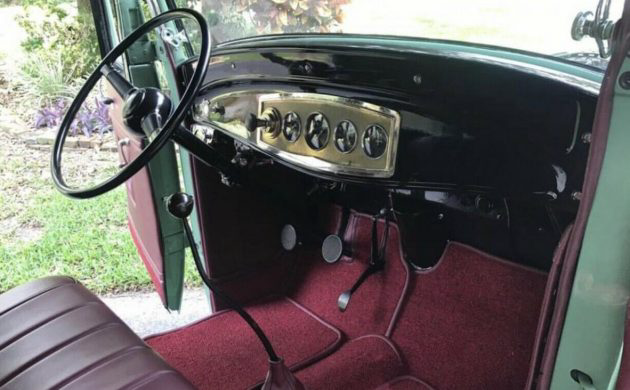 The interior features period pleated upholstery. The carpet is a nice touch for comfort and compliments the upholstery color well. The roof features nice wooden bows with a new headliner and dome light also.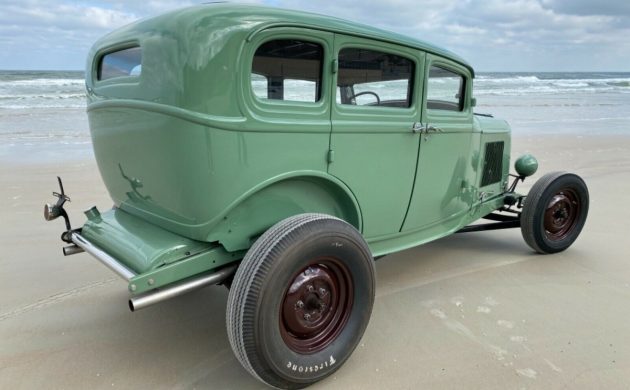 The ad doesn't say what shade of green the car is, but it sure looks great! The suspension and drive train features a 1935 Ford rear radius rods, ultra-low mile 1946 Ford rear end with fully rebuilt 1940 ford juice brakes at all four corners. The wheels and tires are period correct with 16×3.5 fronts and 16×4 rears wrapped in 500×16 and 750×16 tires. Overall, this is an awesome hot rod that the whole family can enjoy! What do you think?