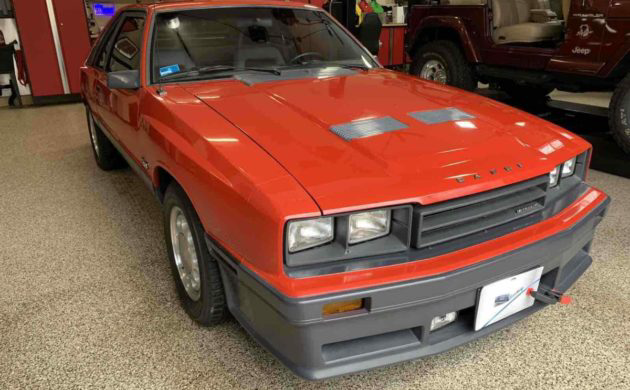 While survivor Fox body Mustangs show up with some regularity, the same cannot be said for its corporate sibling, the Mercury Capri. This is the top-shelf RS/5.0 model with the venerable V8 under the hood paired to a 5-speed manual transmission. The RS/5.0 models also got the sweet air dam in front and the factory-installed Marchal driving lamps, along with the upgraded sport interior featuring deeply bolstered bucket seats. Mileage is listed as being 84,000 and the Capri is described as a weekend-only driver, which is evident in the strong cosmetics. Find it here on eBay with bidding at $9,100 and the reserve unmet.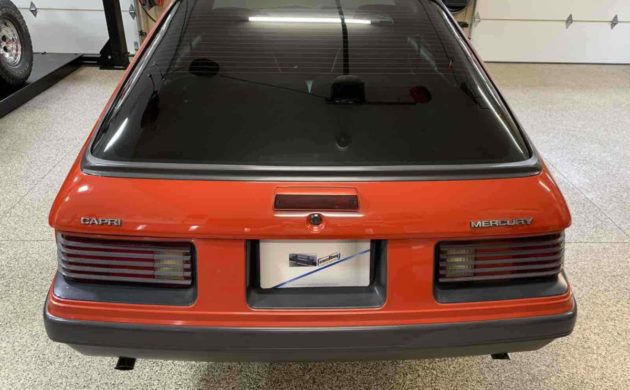 The seller refers to it as an RS model, but the reality is Ford dropped that branding beginning in '86, labeling the performance model simply the 5.0. While I understand the universal appeal of Ford's venerable V8 engine, I also find it odd that they'd drop the nomenclature that helped set the Capri apart from its brawny sibling. Much of what Ford wanted to with Mercury centered around a desire for European car buyers to consider Mercury as an alternative to imports, and the styling of the Capri was designed to reflect that. To my mind, throwing the 5.0 badges on the fender just makes it another Mustang with a different name, not a high-line hatchback.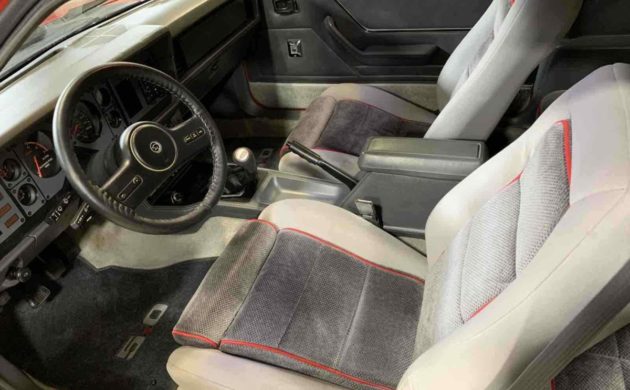 Regardless, the Capri still attempted to impress shoppers with its upscale duds, including an interior that, while it closely resembled that of the Mustang GT, it was still a fair upgrade over the standard interior. The "articulated sport seats" always struck me as one of the best-looking alternatives to Recaro seats ever made, which even paid homage to the legendary seat builder with netted headrests. The interior of this Capri remains in exceptionally nice condition, with no obvious damage or tears to the upholstery, and the center console and dash remaining in sound, un-cracked condition. Overall, it looks far better than you'd expect in a car with mileage approaching 90K.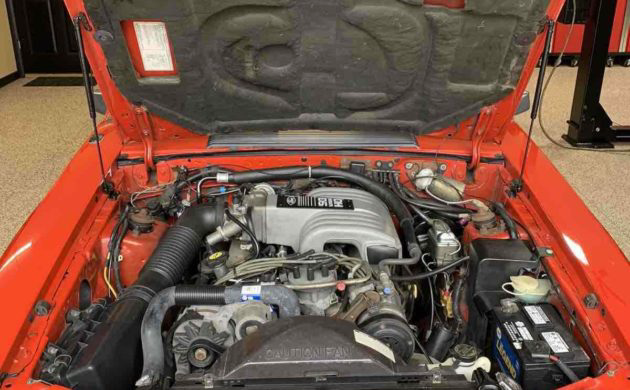 I believe 1986 was the year that Ford introduced fuel injection for its V8 models, which utilized Bosch injectors and yielded a slight reduction in horsepower but a respectable increase in torque. This example looks quite nice for its odometer reading, and is an intriguing choice if you're a Fox body fan but feel like the Mustang of this generation is getting a bit played out. The Capri is a hard car to find these days, especially in V8/ RS form. The seller notes a new exhaust has been installed and that everything is in working order. While it's hard to say where the reserve price should be, I fully expect this survivor sibling to sell with no issue.
Have something to sell? List it here on Barn Finds!