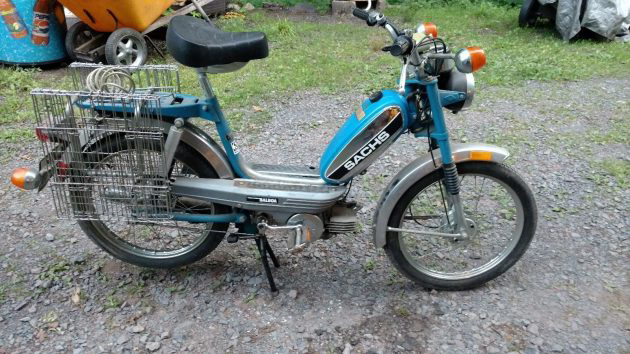 The great thing about my family is like me, they are always looking for classic cars, trucks, and bikes. This 1978 Sachs Balboa moped was discovered by my dad a few years ago, and it has travelled only 800 miles in its entire life! Find this all-original moped here on eBay in Ottsville, PA, with no bids.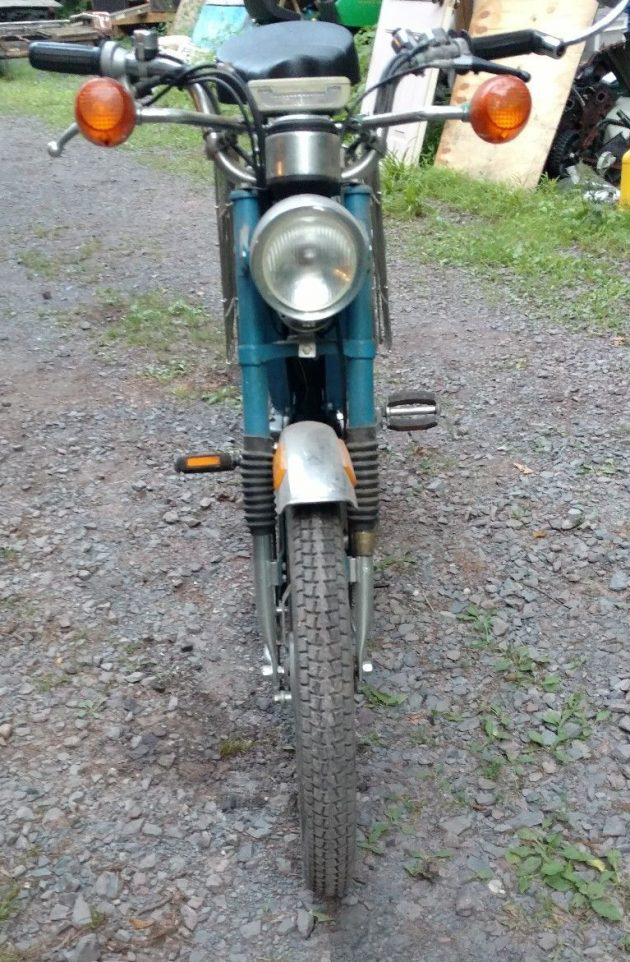 A few years ago, my dad was doing work for a customer in Doylestown, PA, when he stumbled upon this 1978 Sachs Balboa moped. He was able to purchase it, and since then it has been stored in a garage. The moped is all-original, and includes a couple period-correct accessories. The moped is cosmetically in great shape, and I've never seen another original one (I've seen a couple of restored ones online). I personally love the blue color, and the silver nicely complements the blue gas tank and frame.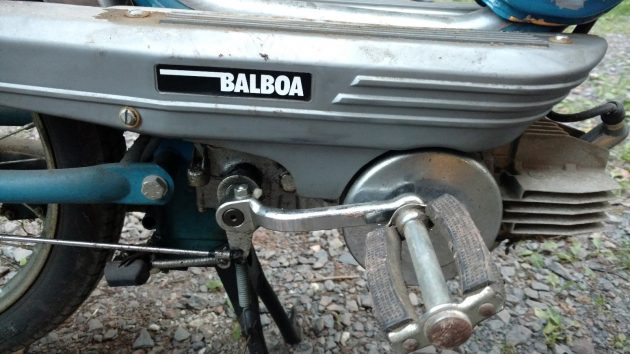 Mechanically, this moped is perfect, and that's without bias. The engine is a Sachs 50X series engine, and is backed by a single-gear automatic transmission. To start the moped, you pedal until the motor kicks in, and the moped can reach speeds of up to 25 to 30 mph. My dad has ridden it up and down our road, and I've even ridden it down our driveway. The mileage is original and correct at 888 original miles, and my dad recently rebuilt the carburetor, flushed and cleaned the gas tank, and replaced the fuel line and fuel filter. Overall, this is a brand-new moped, and I've seen restored ones go for up to $2,000. Imagine how much this one will be worth! Again, please help my dad find this 1978 Sachs Balboa a new home.