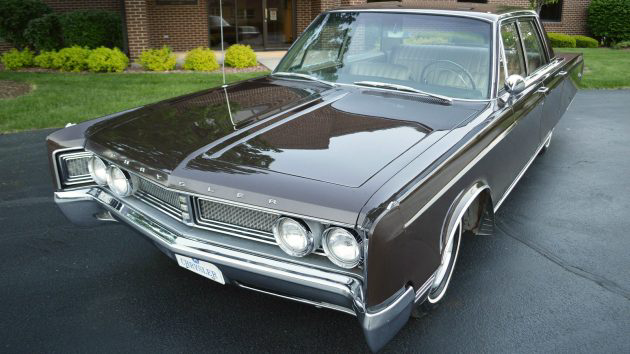 This beautiful 1967 Chrysler Newport is listed for sale here on eBay, where it's listed as a "Bard" find. I would think one of my British finds would be more deserving of that title, but who knows, I did find this Seaside Shakespeare Society listed in Newport–stretching the connection, you say? Ah, the power of search engines! Anyway, this clean survivor is now located in Barrington, Illinois (exactly 1,002 miles from Newport, Rhode Island) and has a buy it now of $23,000. However, the owner is willing to listen to lower offers.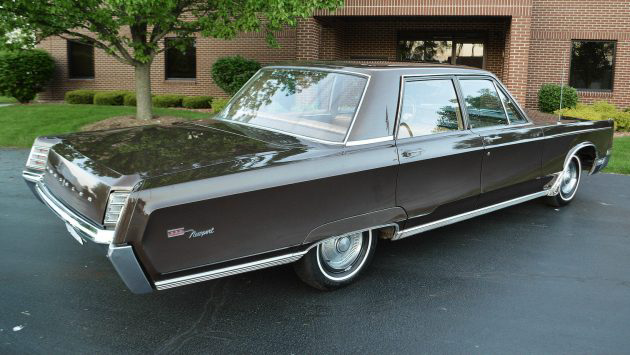 It looks just as nice from back here (and from pretty much every other view). The ad states that 25,858 miles have passed under its wheels, and for once I truly believe a low mileage claim. The paint is original, and while it shows a few very minor issues here and there, shines up beautifully for being so old. As a matter of fact, the original "Certicard" is included in it's little under hood pocket that shows it was delivered May 5, 1967 to a Stanley F. Kaczor of Little Falls, Minnesota. Interestingly enough, there's a Stanley Kaczor listed in a resident list on Fish Trap Lake in Minnesota in 2016, so Mr. Kaczor may still be with us! It would certainly be worth a try to contact him.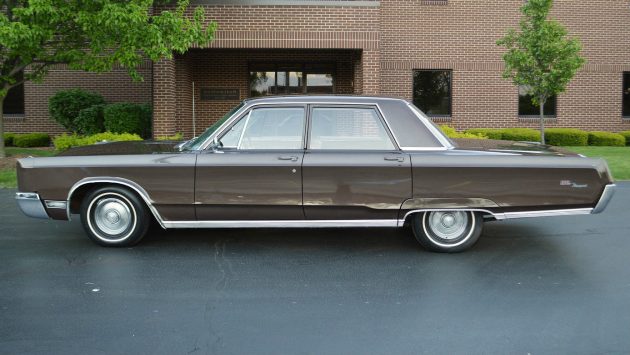 Interestingly enough, the original window sticker (included, of course) shows it going to a dealer in Indiana. We're also told that the car eventually went to Illinois, and spent 25 years in a barn. It must have been one heck of a barn to look this nice after being cleaned up. The car has been used as a movie prop, and still sports its original spare tire that has never been on the ground. It really is rare to see a survivor with this kind of documentation and sheer "newness".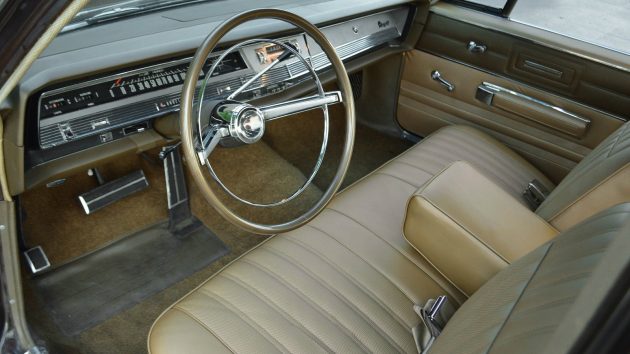 Naturally, the interior looks just as nice. There is said to be a little cracking at the top of the rear seat upholstery, but despite the 169 detailed pictures loaded here, I wasn't able to find a clear shot of the damage. It can't be very bad considering what looks nice in the pictures.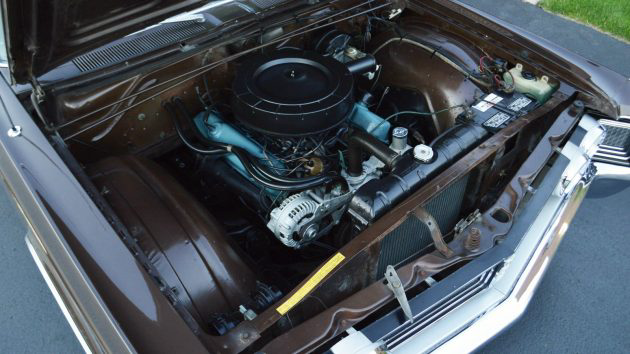 Of course, under the hood is largely pristine as well. Not quite perfect, but just right for a 26,000 mile car that's been well taken care of. A new "factory spec" exhaust system was fitted after extraction from the barn, but everything else is original (I hope they replaced hoses & belts). How would you like this "new" car in your garage?