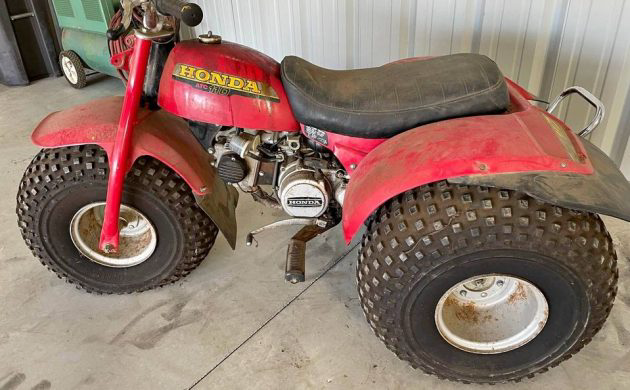 Among the legions of transportation types, I am deeply interested in messing with is the old-school Honda three-wheeler. The Big Red is on top of the list, followed by the ATC 110 like this one, which is described as a recent barn find. Values have been climbing for seemingly all of the 70s and 80s Honda trail bikes, from the CT70 to the ATCs, and understandably so: they're overbuilt like every Honda product, and nothing much out there exists with this combination of three wheels and huge tires. Then, there's the general trend for everything from the 80 coming back into style. Find this ATC 110 here on Facebook Marketplace with an asking price of $2,000.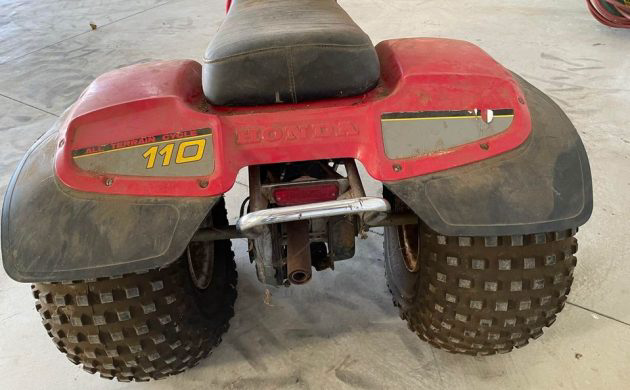 When Honda unveiled the three-wheeler, it was an answer to dealerships asking for a money-maker they could sell in the winter and the summer. The snowmobile business may have been brisk between October and April, but not outside of those dates. The ATC was the answer to that gap in the lineup, but the results that followed were nothing short of disastrous. Death among children and other inexperienced riders soared, as the three-wheeler was anything but a predictable handler. Roll-overs were common, whether from climbing up steep grades and having all weight shift to the rear, already anchored with huge, all-terrain tires or due to the driver being too light to shift their weight from side to side as a sort of counter-balance.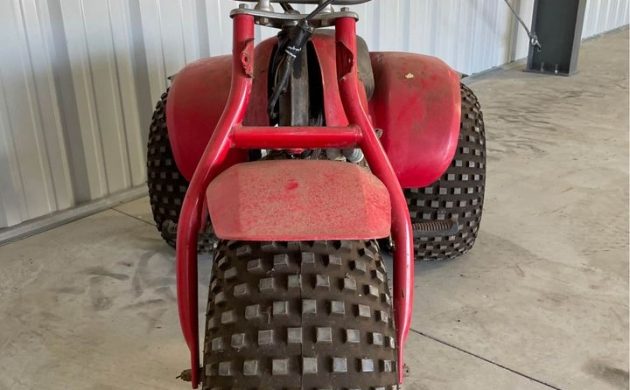 Three-wheelers like this one were dragged across the evening news, while frightened parents wondered if they should revisit little Billy's Christmas wish list. The shame of it was the trike wasn't to blame, as the fault was more fairly placed on the shoulders of the parents who gave kids an adult machine without proper training and the salespeople who gleefully took their money. Regardless, in the right hands, they are a hoot and a half, and this example is said to have an engine that still turns over along with the missing headlamp, recovered by the seller. Given how many still survive, Honda's decision to end three-wheeler sales didn't end the legacy, so hopefully, this ATC-110 returns to the road soon.