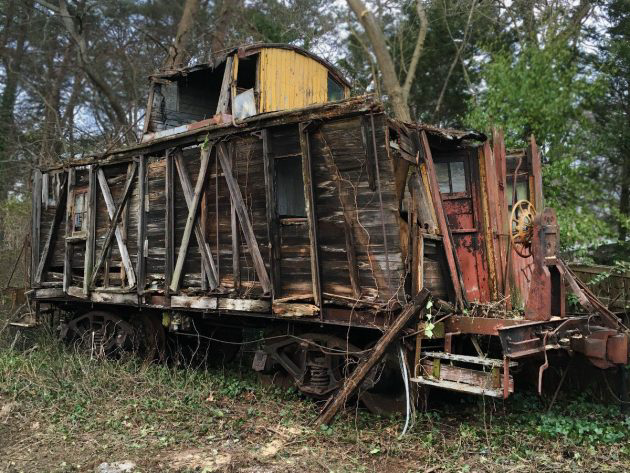 Well, as you can see, this Early-1900s Pennsylvania Railroad Caboose is quite a project, quite a project indeed. This one will test your skills, your patience, your stick-to-itiveness, and maybe most importantly, it'll test your marriage. Hey, but at least you'll have a place to sleep when you have it restored! It's listed on eBay with a Buy It Now price of $2,500 or you can make an offer. Now, about those shipping costs from Hainesport, New Jersey.. Thanks to Alexander M for submitting this unusual find!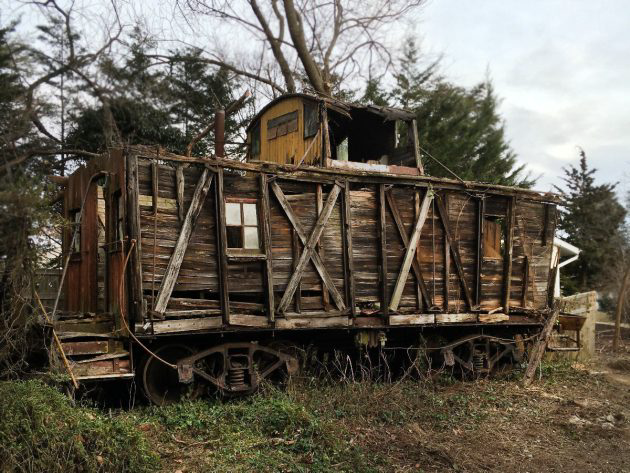 Yep, you'll need to bring your A-game to this one. The logistics of having this shipped in and of itself will be tough. No, it most likely can't go by rail, which is painfully ironic. The PRR, or Pennsylvania Railroad, or, the "Pennsy", was started in 1846 and at one time it was the largest publicly-traded corporation on earth and it had a budget larger than even the US Government. It's core routes were in the northeastern portion of the US and at one time they employed a staggering 250,000 people! It holds the record to this day as having paid out dividends to its stockholders for more than 100 years in a row! Google-schmoogle.. Sadly, the PRR merged with rival New York Central RR in 1968 and within two years the company filed for bankruptcy. A fun fact: the curved roof cupola was referred to as a "Mae West" due to its, ahem, voluptuous shape.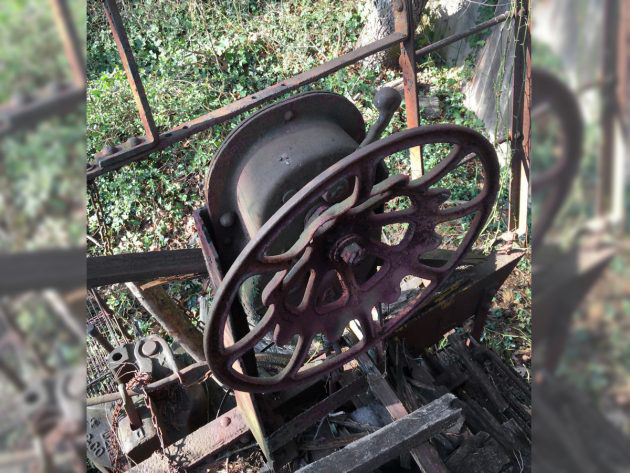 Here's where you'll stand when you steer the caboose.. no, wait a minute. I can't imagine what a huge project this will be for a brave new owner, but once it's done, you can rent it out as a B&B or a cool, hipster vacation rental somewhere and maybe pay it off in a year or two at $200 a night. I think that the moving costs may be much more than the purchase price and even though it's basic wood construction, it'll literally need every board, nail, window, hinge, door, door knob, and everything else replaced. Not to mention blasting and painting all of the metalwork that's still in decent condition. Bbbbb.. scary. It makes the restoration of a rusty Studebaker Lark seem like an easy task! It'll help to have some similar historic drawings so you know how to put this Humpty back together again.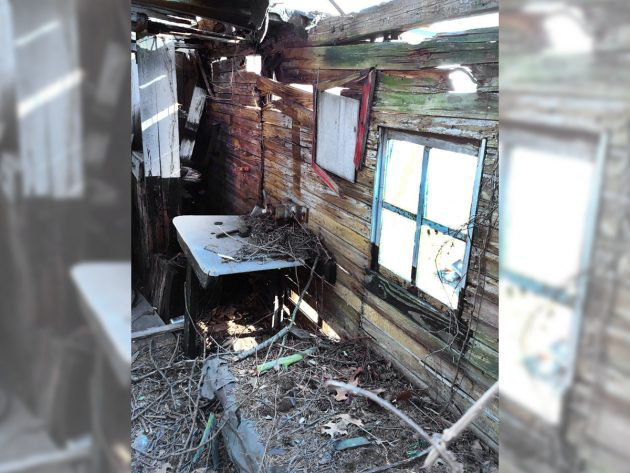 A splash of paint and maybe some curtains; badda-bing bodda-boom, Bob's your uncle, you're open for business! Ok, maybe This Old Caboose would have to come in and work on this one, but again, it's all wood construction so most folks here could take this one on. But, is this too much of a project to make it financially viable? An age old question asked by vehicle restorers probably since the first Quadricycle was restored.. at a loss.. Have any of you taken on an unusual project like this caboose?