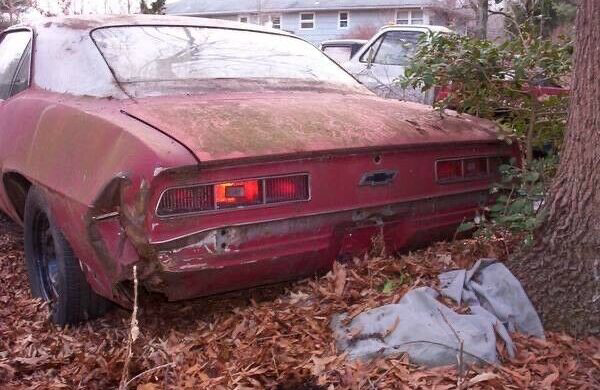 When you see a classic like this 1969 Chevrolet Camaro sitting up to its floors in leaf litter, that is usually not a great sign. When the area has a general appearance that suggests that it has been pretty damp, that doesn't fill potential buyers with heaps of confidence. It isn't clear how long the Camaro has been sitting in its current location, but it is long enough for the dreaded tin-worm to sink its fangs into the General's steel. Some projects seem straightforward propositions, but this one will require a brave individual. Barn Finder Larry D spotted the Camaro for us, so thank you for that, Larry. It is located in Brick, New Jersey, and has been listed for sale here on eBay. It has been set to open at $6,869, but there have been no bids in this No Reserve auction. It is worth noting that the Camaro does not have a title and that it is being sold with a Bill of Sale.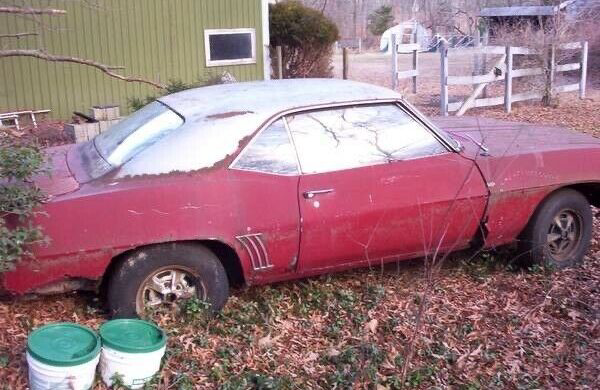 It seems that the Camaro has led a colorful past because the Cowl Tag indicates that it rolled off the line wearing the handsome Cortez Silver. It has been changed at some point, but the general appearance suggests that this happened a long time ago. There is all of the rust that we have come to know and love in 1st Generation pony cars, with most of the lower body areas impacted. The exception is the doors, which show no apparent rust in the bottom corners. Otherwise, we're talking about rockers, rear quarter panels, the rear valance, and the lower front fenders. More worrying, it appears that there is also rust in the top of the dash, which doesn't auger well for the state of the cowl. Most of the exterior trim and chrome is missing, but the glass looks like it might be okay.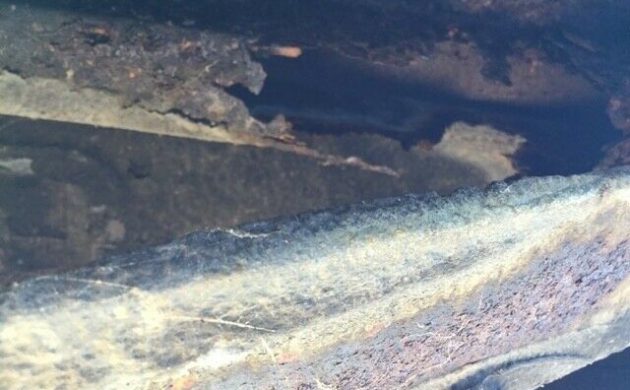 The owner only supplies this single shot of the Camaro's underside, but it supports his claim that there will be some work to do around the rear frame rails. The floors look pretty bad when we get a look inside the Camaro, and these will need to be replaced. The surprise packet is the trunk pan. It has some holes, but none of these are severe, and they look like they could be addressed with patches. That's a bit of a head-scratcher because it would seem to make this a classic loaded with contradictions.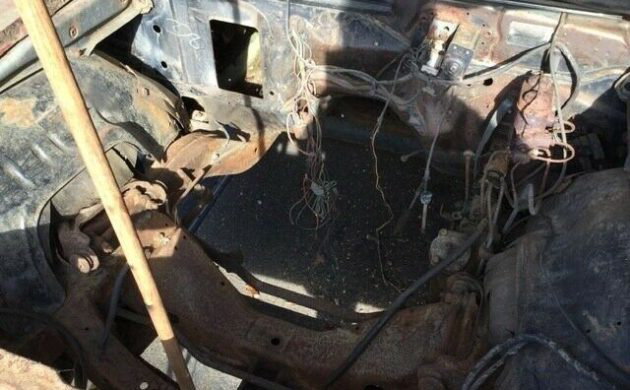 There is no engine or transmission fitted to this Camaro, but it did start its life equipped with a 250ci 6-cylinder engine, an automatic transmission, and power steering. The rear end remains in place, but the buyer will need to choose what they will slot into the engine bay. If I were a betting man, I wouldn't be putting my money on a faithful restoration. If this Camaro is eventually returned to active duty, I would expect that the replacement motor will have eight cylinders. Whether that is period-correct or whether the build is tackled as a restomod will be a matter of choice.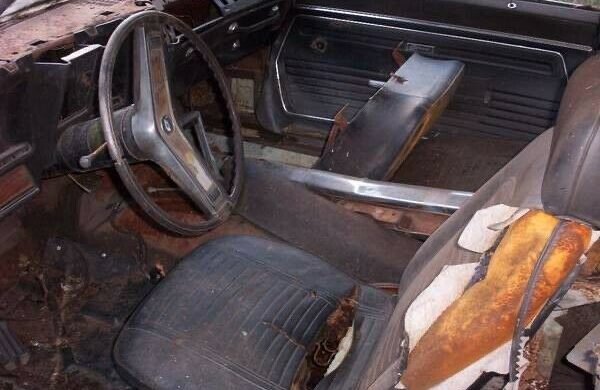 You have to say that this Camaro is nothing if not consistent. The body needs significant work. The drivetrain is in a similar state, while the buyer will be starting from scratch with the interior. There's not that much that could be salvaged here, although the seat frames might be okay. The upholstered surfaces are beyond help, while the missing dash pad, console, carpet, and shredded headliner all combine to suggest that a trim kit would be the most sensible answer to this interior's woes. I previously mentioned a restomod build, and if some form of custom build is undertaken, the interior could come in for the same treatment. The buyer might choose cloth trim, or they might push the boat out and go for leather. The only limit here would be imagination. Oh, and the size of the wallet.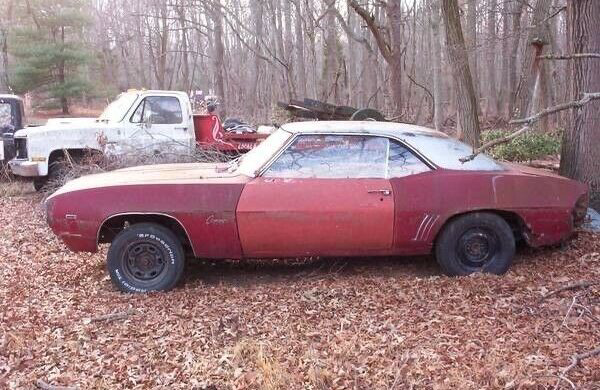 Taken on face value, this 1969 Camaro doesn't look that promising. However, things might not be that bad if someone goes and takes a closer look at this classic. Returning it to a roadworthy state will not be the work of five minutes, and it will cost a pretty penny. The lack of a title is also going to put a dampener on things for some people. When I add all of those factors together, I can't help but feel that the owner might be a touch optimistic with the opening bid of his listing. But it is like most things in life; if you don't ask, you don't get. The classic car market can throw us some real curve-balls, but do you think that this Camaro could be one of them?