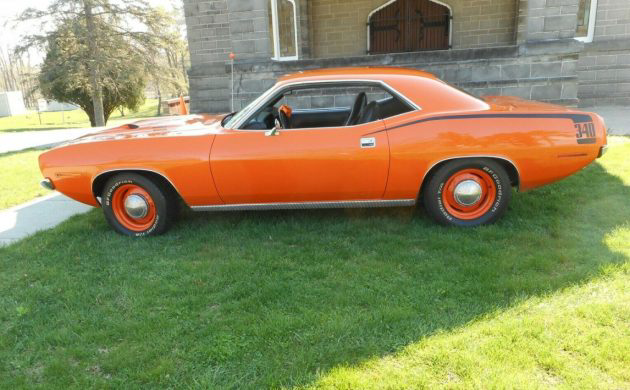 If there's anything better than finding an original and unmolested 1970 Plymouth 'Cuda, then it's probably finding that car in a desirable color that is being offered for sale with No Reserve. That is what is on offer here, and while the bidding activity hasn't been spectacular, 117 people are watching the listing. Perhaps they're all just waiting to see who's going to blink first, but I suspect that it will heat up pretty soon. Located in Bronson, Michigan, you will find the 'Cuda listed for sale here on eBay. The bidding has reached $45,100 in what is a No Reserve auction.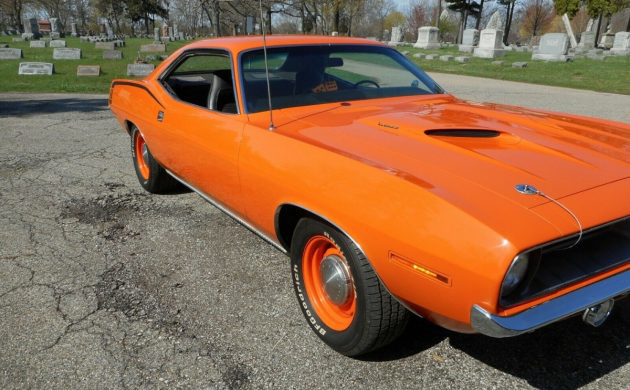 The Plymouth is finished in Vitamin C Orange, and while it is a spectacular color, it was only chosen by 4% of buyers in 1970. The history of this one is a bit mysterious because it was in storage from 1979 until 2018. It has emerged from hiding, and it looks terrific. The owner treated it to a repaint in its original shade when it came out of storage, and it still presents perfectly. It shines beautifully, with no flaws, dings, or dents. The graphics look sharp, while the panel gaps are tight and consistent. That inevitably brings us to the question of rust, but it is one that won't cause potential buyers a sleepless night. This classic is said to be completely rust-free, and the supplied photos seem to support this claim. The trim and chrome appear flawless, and the same is true of the glass.
While the owner might have treated the exterior of the 'Cuda to a cosmetic refresh, the interior remains as it was the day that the car rolled out of the showroom. This interior is now 51-years-old, and its condition remains impressive. The vinyl on the driver's seat is slightly stretched, but I consider that to be acceptable in an original survivor. There is a single tear in the back of the passenger seat, and I think it would be worth talking to a good upholsterer to see if this could be repaired before it can deteriorate further. The idea of replacing the cover did cross my mind, but I would do what I could to avoid that. The aging process will have caused some changes to the vinyl, and the only way to ensure consistency would be to replace the lot. That seems like a shame in my book, so I'd be pursuing the repair option as my first choice. The remaining trim and carpet are original, and apart from some wear and fading in a couple of minor spots, it still looks okay. No one has gone overboard with aftermarket additions, although there is a cool 8-track player mounted under the dash.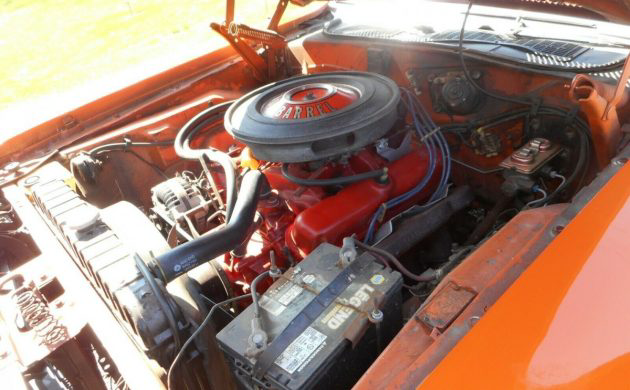 The good news seems to keep coming thick and fast wherever we look with this 'Cuda, and under the hood is no exception. This is a numbers-matching classic that was ordered by its original owner with the 340ci V8, a 3-speed manual transmission, and an 8¾" rear end. With 275hp on tap, this Plymouth was no slug. It could demolish the ¼ mile in 14.9 seconds, which wasn't shabby for what was essentially the "entry-level" option within the 'Cuda range. The car's originality extends to many of the peripheral items, including the starter, alternator, distributor, and carburetor. The good news doesn't end there because not only does this 'Cuda drive perfectly, but everything is said to work as it should.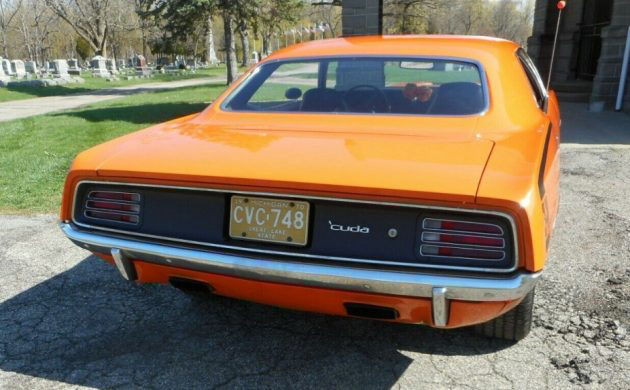 The bidding on this 1970 Plymouth 'Cuda has been subdued, but it is starting off a high base. I would expect it to head beyond $50,000 eventually, so it will be interesting to watch. Listing a classic with No Reserve is always a risky business, but I suspect that the owner is probably doing okay with this one. Values did take a hit a few months ago, but it seems that they are beginning to rebound. If they are, this might be the right time to buy one of these purely as an investment proposition. The alternative would be to go out and sink this money into stocks and shares. Both options come with some risks, but I know which would offer the most fun. I'd skip the stocks and buy the Plymouth. What about you?