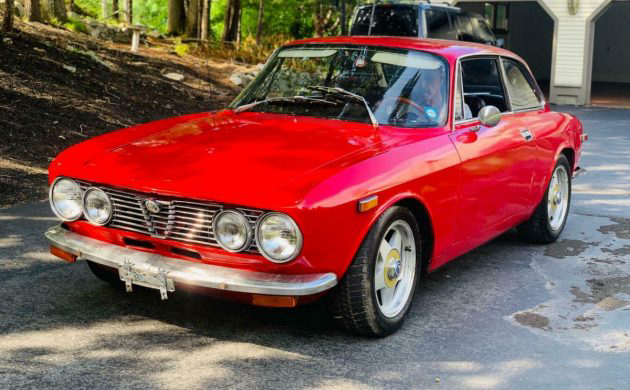 This 1972 Alfa Romeo GTV 2000 is presented as a clean, turnkey example that looks sharp on aftermarket wheels wearing red over a black interior. It also comes with the desirable factory SPICA 2.0L inline-four fuel injected engine which the seller claims runs out strong. These GTVs have been desirable for some time, but clean, driver-quality (or slightly better) examples with fuel injection will always get bidders' attention, as it the case here. The Alfa is listed here on eBay with bids to over $20,000 and no reserve. The Alfa Romeo is located in Bellingham, Massachusetts.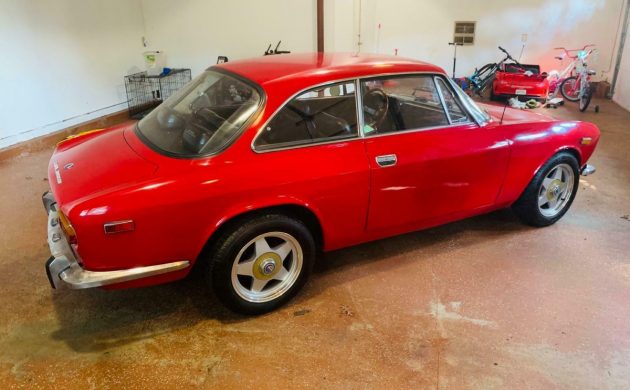 The overall presentation is quite nice, but it's hard to say for sure whether the paint is immaculate, or if it's more of a driver-quality example. A 10-footer wouldn't offend me, but given how fanatical Alfa owners tend to be, I suspect potential buyers would want to know whether the paint remained original or if there's any evidence of rust lurking beneath. The seller doesn't spell out any major cosmetic issues, but Alfas do like to rust if given the chance. The wheels are definitely later and aftermarket, but they work here. With little room in the wheel wells, I am left wondering whether the GTV was lowered by a previous owner.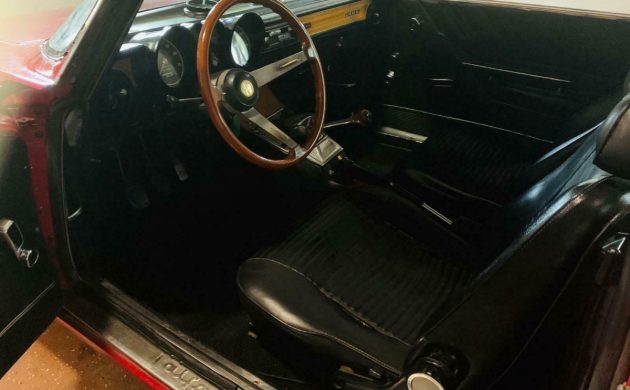 The interior photos are too dark, but you can make out what looks to be a very complete cabin. The wood trim that lines the dash and center console appears to be in decent shape, but it's definitely lost some of the bling factor it once had. The seats don't appear to be torn up and the same goes for the back seat. The wood-rimmed three-spoke steering wheel is a classic Alfa feature, and it looks great here. The seller doesn't list any cosmetic issues with the cabin, and from where we're sitting, there's no evidence of major carnage  caused by sun damage or moisture. Still, I'd want to know whether the floors felt soft before making a big purchase.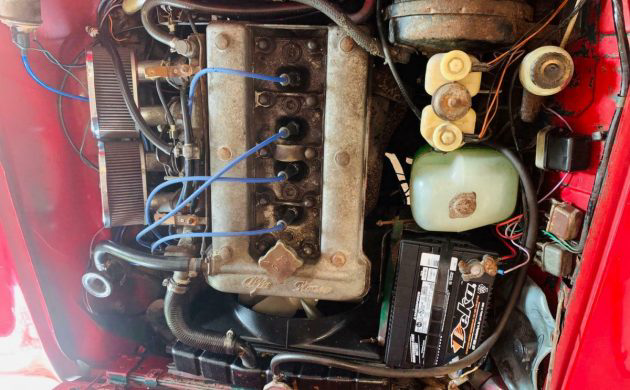 The engine bay is clean and complete, and the seller doesn't disclose any significant mechanical issues. The manual gearbox is said to shift smoothly. Alfas of this vintage usually need periodic valve adjustments, so hopefully that fine-tuning has been handled by the seller. The GTV has been an enthusiast's favorite for years, and the 2000 models with fuel injection are near top of the heap. The seller doesn't have to say much to get potential bidders' hearts racing, but hopefully, the next owner won't find any surprises underneath. Even then, it would probably still be worth restoring.