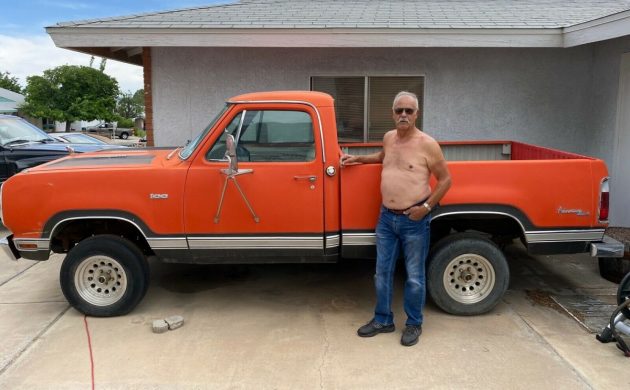 I have always loved the Dodge Power Wagon. This is a 1976 Dodge W100 Power Wagon that is for sale here on eBay and located in Las Vegas, Nevada. The truck is a one-owner example and the odometer shows only 50,000 miles. The truck is currently bid to $5,400 and has received 42 bids. This is an example of the third generation of the D series Dodge truck that ran from 1972 to 1980.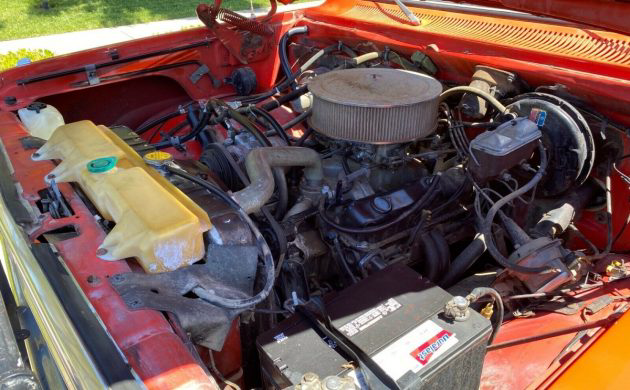 The truck is corrosion free and a survivor example of Dodge's 4×4 offering for 1976. It is equipped with its original 360 cubic inch V8 engine that delivered 175 horsepower and 285 ft lbs of torque from the factory. The engine has been modified with headers, aluminum manifold and an aftermarket air cleaner. It may have been upgraded to a 4 barrel carburetor too. The truck has some patina and dings in the body panels. The 4WD works and the transmission shifts smoothly. Check out the equalizer under the left side of the dash.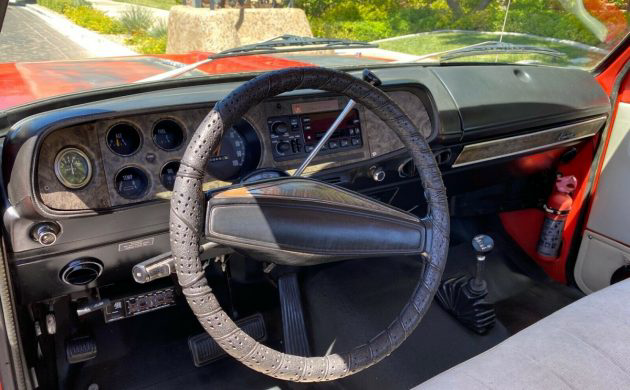 The interior of this truck looks very nice and original. The truck is equipped with air conditioning, power disc brakes, 25 gallon gas tank, transmission cooler, deluxe vinyl bench seat and limited slip differential. The interior door panels is modified by a steering wheel wrap and aftermarket door speakers. The only modifications that are evident on the exterior is a front grill bar, aftermarket wheels and the headlights have been changed out to newer 1977-78 lights.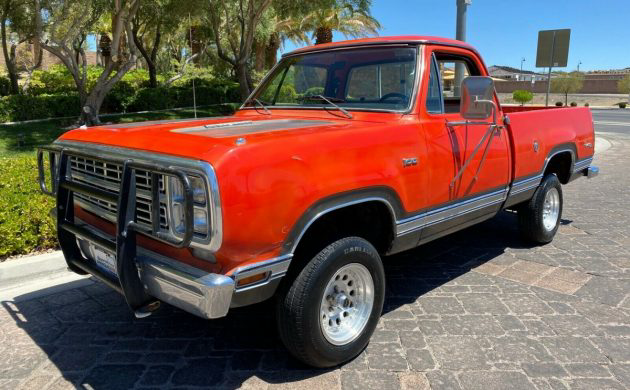 So, who likes this Power Wagon? It has the right color and pedigree. I am not sure how many times the odometer has been around the block and I don't think the modifications hurt its value. It seems like a nice find for someone looking for an old 4×4. What do you think it will sell for though?