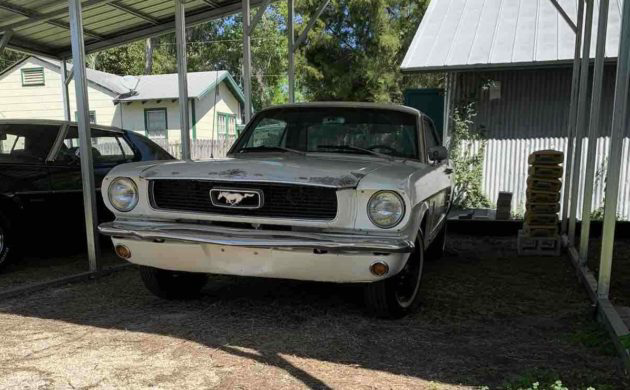 This 1966 Ford Mustang project is listed at no reserve and benefits from lots of recent work, including replacement floors and a rebuilt engine. The seller has been using it as a daily driver, noting he was driving it to school regularly. While the details as to why he stopped driving it aren't offered, it seems like it's in a good place for the next owner to pick up and complete. There are some lingering bodywork needs, but it's a project you can still drive while it's being finished. It's listed here on eBay with no reserve in Lake City, Florida, and bidding is just under $4K at the moment.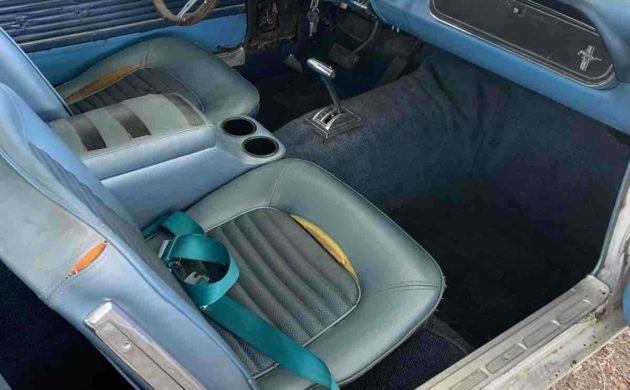 The listing seems to indicate a previous owner oversaw the bulk of the restoration work, including new floors replaced in 2014. The seller notes the automatic transmission shifts smoothly, and it sits amid a sea of blue carpeting that appears to be quite clean. Seats show some wear-and-tear that is to be expected for a vehicle of this age, but again, nothing you can't live with for the time being. The dash doesn't appear to be cracked and an original steering wheel remains in place. The seller notes the front windows work as intended but the rear windows have to be manipulated manually.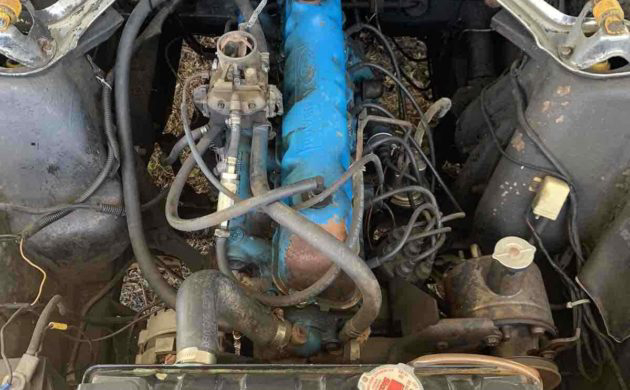 The next owner will hopefully enjoy years of reliable driving from the six-cylinder powerplant, thanks to it being rebuilt less than 15,000 miles ago by the previous owner. While it's not exactly pretty, the inline-six was the workhorse mill of the Mustang lineup and wasn't prone to getting a lot of engine dress-up. The seller doesn't detail any specifics as it relates to what, if any, upgrades consisted of, or whether the previous owner used the rebuild as an opportunity to install larger pistons and the like. Regardless, a Mustang project that runs and drives with daily-driver levels of reliability at no reserve is the major selling point here.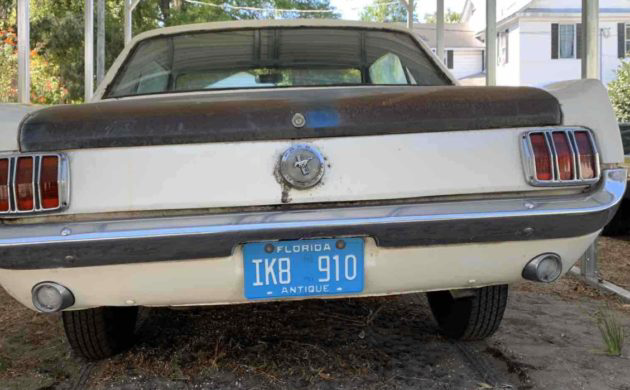 The body is indeed the downside, and the mismatched trunk lid is just one element of that. Photos show rust that's been painted over the rear fenders and passenger door, and some rough bodywork in the nose panel. I'm sure there are other areas of work needed, and it's surprising to see that much rust on a southern car like this – especially considering the floors have already been replaced. Regardless, the interior looks like a fine place to spend time for the time being, and with the mechanicals largely done (aside from the drum brakes that the seller recommends replacing), it's as good of a starting point as you're like to find for short money.
Have something to sell? List it here on Barn Finds!