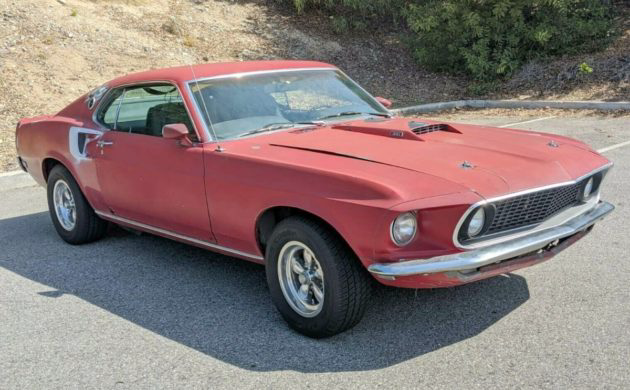 As fun as it is to bring a barn find back to life, sometimes it's nice to start with something you can drive home. This Mustang is a little rough around the edges but the seller has done a lot of work to make the car a runner. It's located in Glendora, California and is listed here on eBay with no reserve. The auction is ending soon so don't delay if you're in the market for a Mach 1.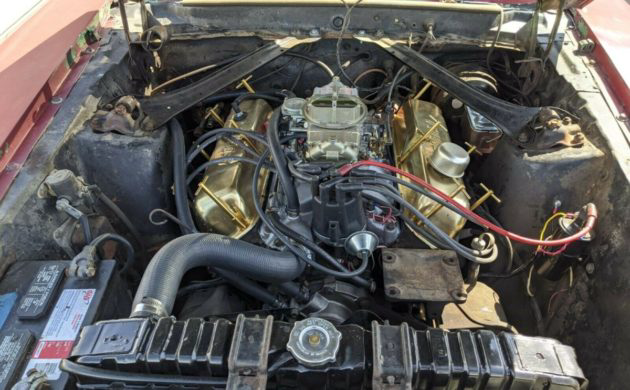 Here you can see the evidence of the work already done. The valve covers may not have been necessary, but the new carb, distributor, and tune-up are appreciated. There also appears to be a new Edelbrock intake manifold under there so I assumed someone did a two to four-barrel upgrade, but a quick VIN decode shows us that this 351 left the factory with a four-barrel carburetor.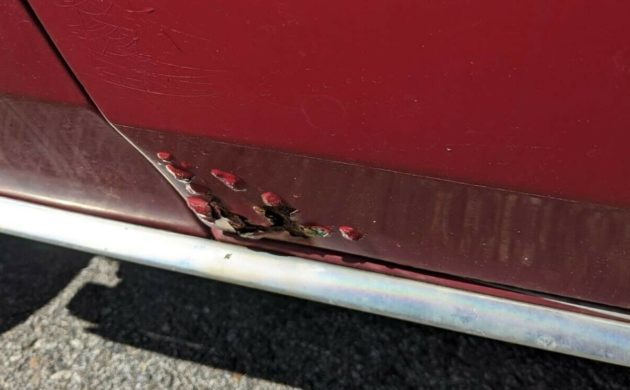 The only big negative here is the rust. The corners of the doors are toast and I'm sure there's more of the nasty stuff hiding under the surface. The seller claims that the floors and trunk are solid though. They also mention some unseen pluses like a new radiator, water pump, and muffler. Most importantly though is the fact that the brakes have been gone through.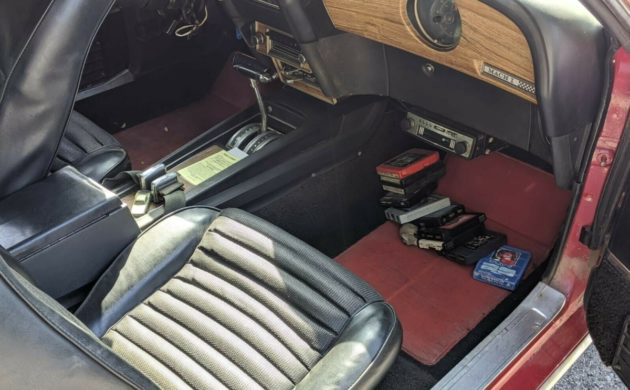 The under-dash 8-track player may be this Mustang's saving grace! There's even a collection of 8-tracks to go with it! In all honesty, the interior doesn't look bad. There's a tear in the driver's seat but everything appears to be there and in decent shape. The automatic transmission is claimed to shift fine and it sounds like the engine runs well.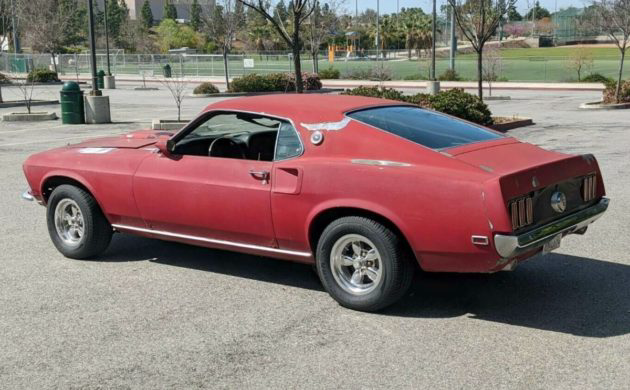 The five-spoke rims may not be everyone but I think they look pretty good on this Mustang. If this were my Mach 1, I'd get some color match spray paint and attempt to cover up the primed areas as best I could. Hopefully a good buffing would bring back the rest of the paint a bit. Then I would drive the car while making a plan to attack the rust. What do you think, would you daily drive it?