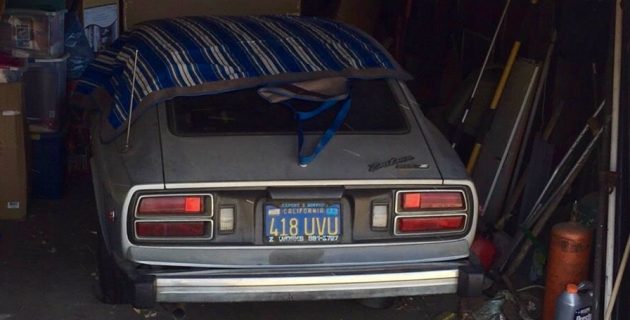 From the old-school California blue plates to the detrius of life piled around it, this garage-find photo of a one-owner 1978 Datsun 280Z offers hope there are still classics waiting to be discovered. This example is said to be a one-owner car that simply fell into neglect as the owner's life got in the way, and now it's here on eBay with no rust and no reserve.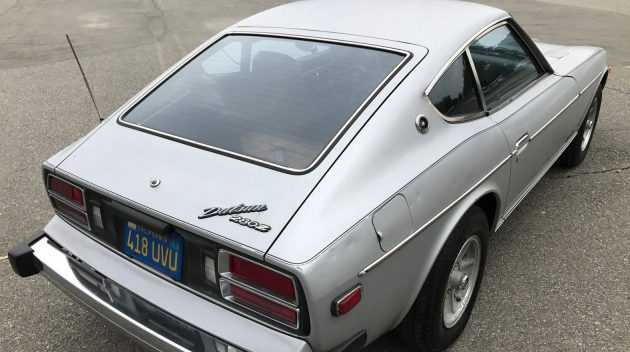 With the ugly-but-necessary US-spec bumpers still shining brightly, this unmolested Z-car isn't perfect, but it is quite honest. The body shows a few dings and dents, likely the result of years in the garage and used as a storage bench. Most important, however, is the rust-free condition of this 280Z, along with the desirable manual transmission. Also, the seller notes this car was ordered with so-called "Deluxe Z" wheels.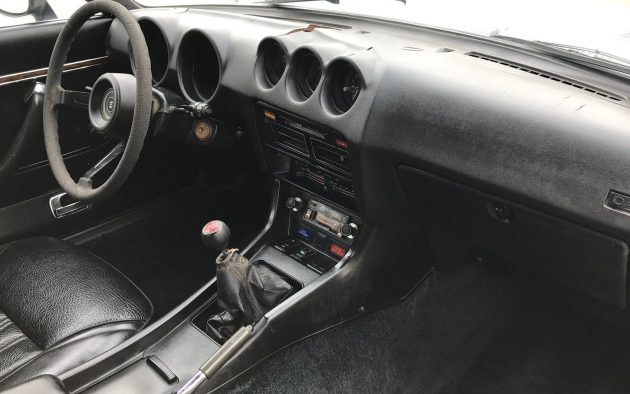 The dash is cracked but not so bad that it's offensive; it's great to see the manual transmission between the seats. The driver's seat was re-upholstered in a different pattern than the passenger-side; that seat remains original. Carpets look clean in the limited photos of the interior, and the 280Z comes with its original tool kit and Marume AM/FM cassette player. Other options include A/C and a rear window defogger.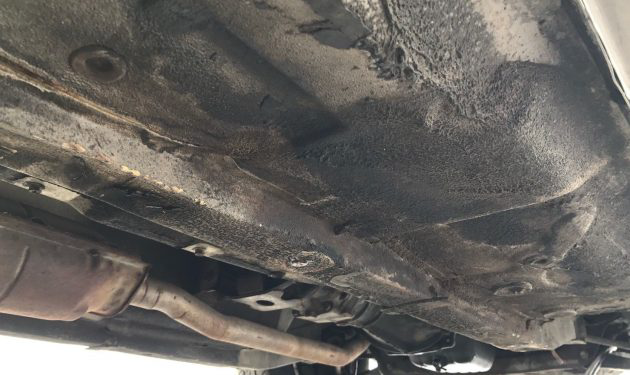 Underneath, this Z is just as solid as you'd expect a California car to be. The seller has listed it with no reserve, and with bidding under $5,000 at the moment, this could be a relative bargain for the next owner. Z cars are not uncommon, but finding an original owner vehicle that hasn't been modified or fallen victim to the tin worm is a find worth bidding on.