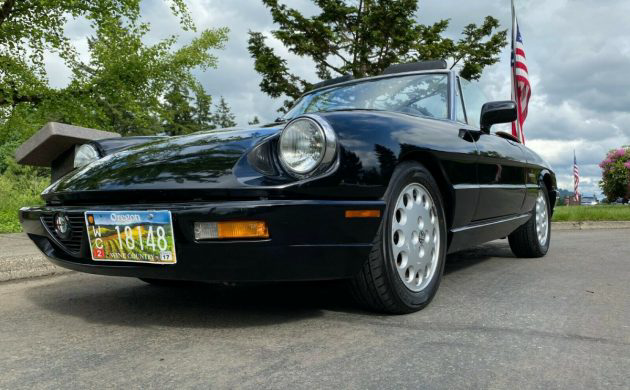 This listing is for a "Series 4" Alfa Romeo Spider Veloce, the final rendition of the company's long-standing roadster. The final generation of the iconic model featured several styling updates, including body-color front and rear bumpers, larger wheels, and the taillight panel that stretched the length of the decklid. This example located in Oregon is said to have been sitting in a garage for years but remain in good, driveable condition despite its hiatus from the road. The Alfa is listed with no reserve price here on eBay where bidding is up to $4,250.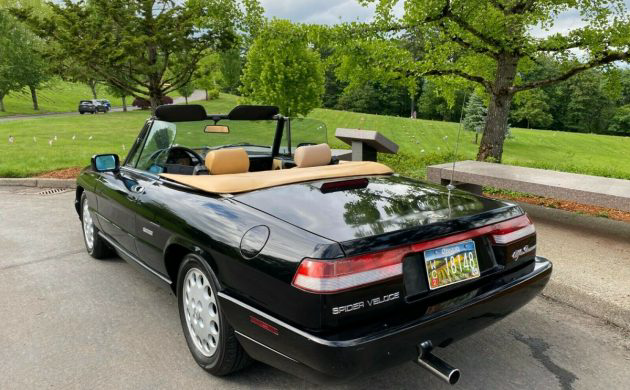 When you think about it, Alfa stuck with the original design of the Spider for eons compared to the short run of facelifted models. These later cars pop up for sale far less frequently than the old-school models do, which likely stoke some pangs of nostalgia for moviegoers who enjoyed The Graduate and Wayne's World given the cameos made by Spiders in those films. The series four cars were also part of a different era, seemingly, not attached to the long-running model's original following given how modern they became.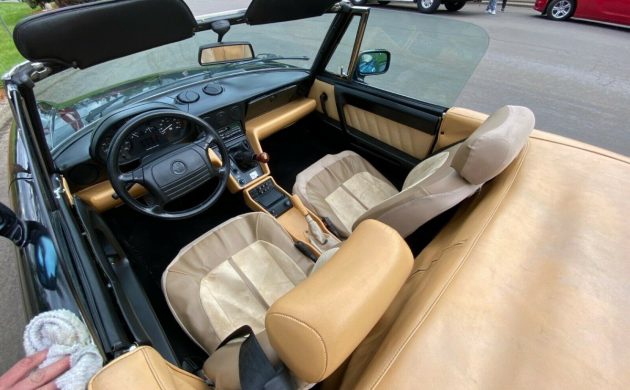 The cockpit was mildly refreshed, too, looking less like a vintage 60s roadster and more like its contemporaries, such as the Lotus Elan and the Mazda Miata. The listing doesn't say much about the interior, and we never get to peek under those seat covers. The door panels look good, as does the corresponding camel-colored dash and convertible top boot. The seller claims the top is in good condition, along with the rear window. I see some signs of age on the top in pictures, but it likely has some life left, given it has under 100,000 original miles.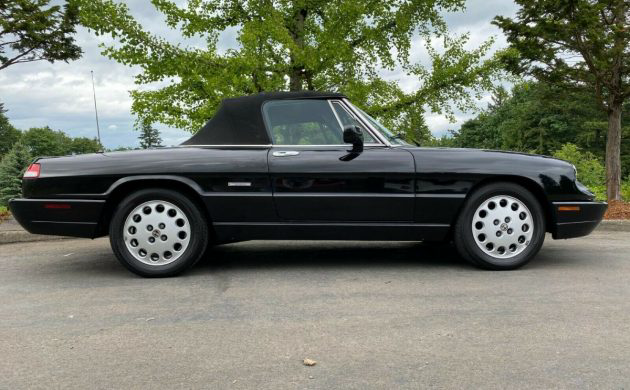 I've always wondered if these would someday start accelerating in value, as it seems like a lot of value for the money: twin cam engine, body by Pininfarina, relatively affordable running costs – it seems like it should have the trifecta of desirability. For whatever reason, they remain cheap to buy, with the exception of the earliest models. As someone who has recently begun to drive a drop-top with some regularity, I can see the virtues – especially in a car as pretty as this.
Have something to sell? List it here on Barn Finds!