Buying a vintage farm truck from a place called Sweet Grass, Montana just sounds totally appropriate! The original purpose for light duty pick-up trucks was to serve as a practical workhorse for all the variety of jobs and duties associated with hard work, like farming, ranching and a multitude of trades. These trucks were a tool or piece of equipment to get the job done, not like today where it's more about image and luxury. This 1953 International Harvester R130 one-ton truck is listed here on eBay. And the current bid is just $1,075 with no reserve!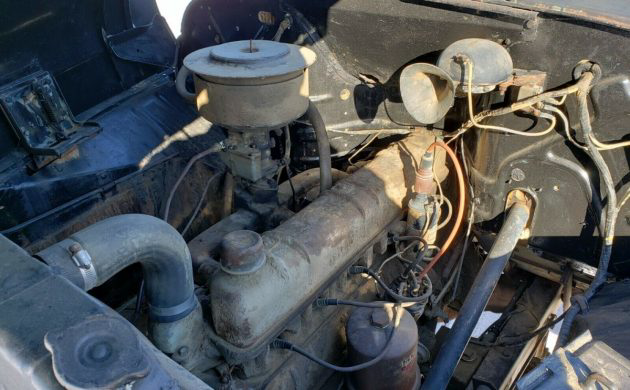 This truck looks like it's in good survivor condition. The seller obtained the truck from an estate sale in Canada where it was on the road and being used up until 2016. Under the hood, this should be the International Harvester Silver Diamond 6 with 220 cubic inches producing about 90 horsepower. The truck is currently not running and the shift lever for the transmission is said to be disconnected. There's definitely going to be some mechanical work to do, but hopefully, there's nothing serious.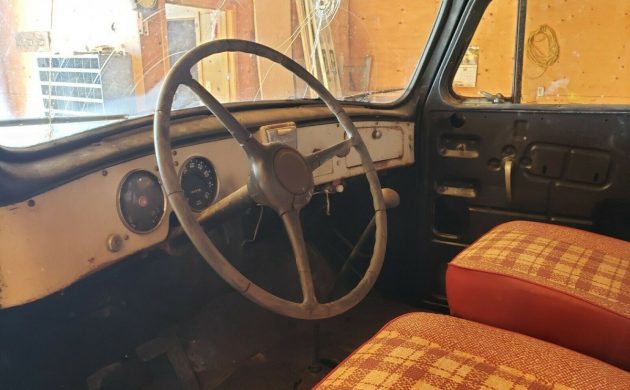 The original seat is missing and has been replaced with a pair of bucket seats of unknown origin. The seats look to be in good condition but they are just sitting in place and are not bolted down. The speedometer is said to be damaged, the ignition key is broken off in the ignition and there looks to be a bullet hole in the windshield. So there's some work to be done, but it does look like you could make this truck a very nice driver with just a reasonable amount of effort.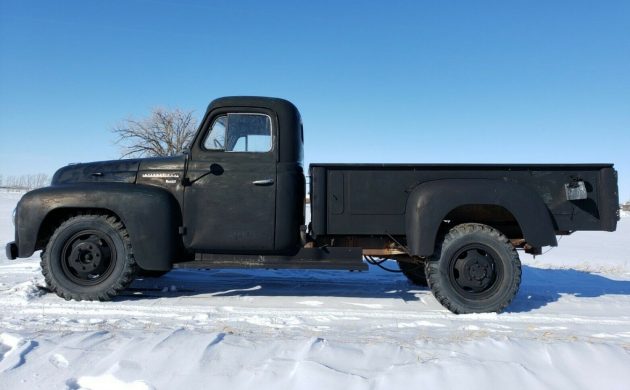 This heavy duty International is said to have a good solid rust free body and the whole truck has been painted at some point in time in what looks to be a basic flat black. There is a dent in the driver side door and a couple of dents in the grill. There's also a hydraulic PTO driven dump bed. To me this is the kind of project where you fix and repair the various mechanical items, then you drive and use and enjoy this great truck. So this truck is selling to the highest bidder and it looks like this might be a good opportunity for anyone looking for a truck project. So, are any of you looking for a cool vintage truck? Here you go!