This is a rarely seen Pontiac Tojan, a factory-backed aftermarket production that its supporters – like the seller – will describe as a production car, not a kit, despite being based on an F-body Firebird. That's what's underneath this example, with its swoopy bodywork and extreme flares, along with a "tuned" V8 engine under the hood. There was an actual conversation happening inside GM headquarters about how to build a Ferrari for the people when the Tojan was introduced, but it was a short-lived experiment with at most 300 cars being ordered. Find this convertible-bodied model here on craigslist for $25,000.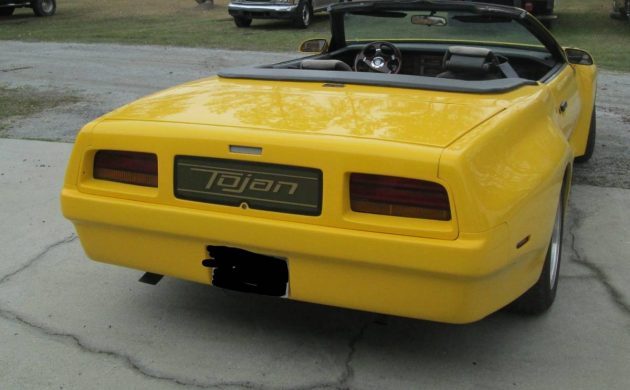 Now, I get why fans of the model will say it's not a kit car. It certainly wasn't conceived that way, with the custom bodywork and drivetrain doing their best to make the Tojan a standalone model. But at the same time, with an interior that is clearly lifted straight from a Firebird and the general proportions being hard to mask, I have a difficult time calling this a production line model. It's somewhere in between, in my opinion, as without the Firebird underpinnings, the Tojan likely wouldn't exist. Pontiac was willing to go along with the experiment provided they didn't have to build an entirely new platform.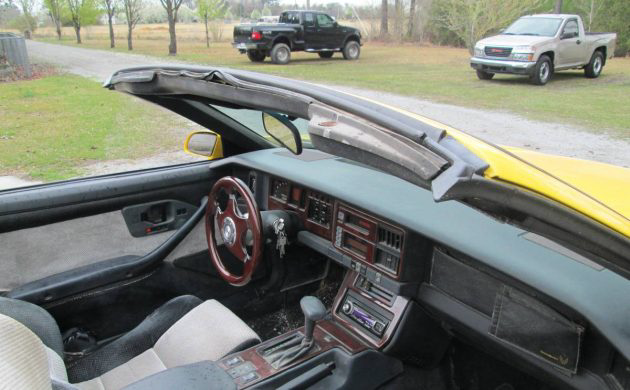 If it had been more successful, might GM have thrown some more weight and cash behind it? Probably. The background research indicates they were generally pretty serious about building a Ferrari beater. But if you base that interest on whether the public responds by placing thousands of orders, putting a test mule out there that looks just like an F-body inside is a great way to guarantee limited interest. It's a self-fulfilling prophecy if you put out a product that won't appeal to Ferrari shoppers and then claim the Ferrari buyers not showing up is a reason not to build it. Anyway, the final tally estimates that just 150 cars were ever built, so it's quite rare to find today.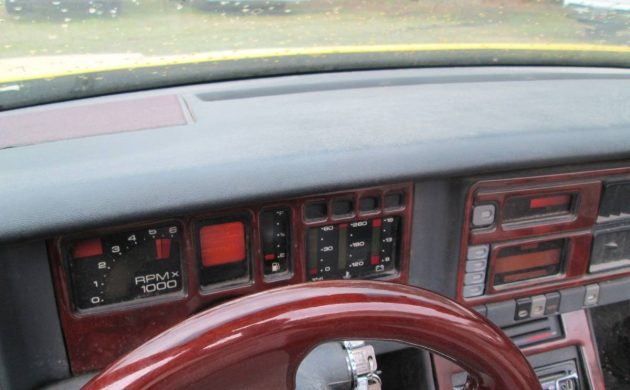 All the fake wood trim in the world couldn't hide the fact that this is otherwise a standard dashboard and fascia from a Firebird. Still, the Tojan got some worthwhile upgrades like Compomotive wheels (or Gotti, depending on who you ask), Recaro seats, a digital cluster, upgraded suspension, power disc brakes, and more. Still, it's hard to ignore the standard GM ignition in the bottom of the frame here, and turning the key in an exotic like a 1980s Ferrari is a far different sensation than the one found in a base model domestic sedan. Some of these Tojans have sold for strong numbers at auction, but the $25K ask here for a car with a salvage title, dead A/C, and "slight hesitation in the transmission" seems like a long shot.