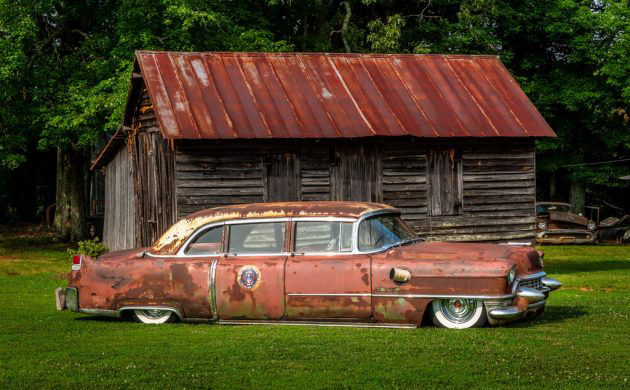 If someone told you they wanted to build a Cadillac Limo rat rod on air ride with a Cummins diesel engine, what would you think? That's exactly what can be found here on eBay with an asking price of $18,000. The 1955 Caddy is a real head turner and is dressed to imitate a Presidential limousine. The ad itself doesn't have much information about the car, but there is a link to more information here.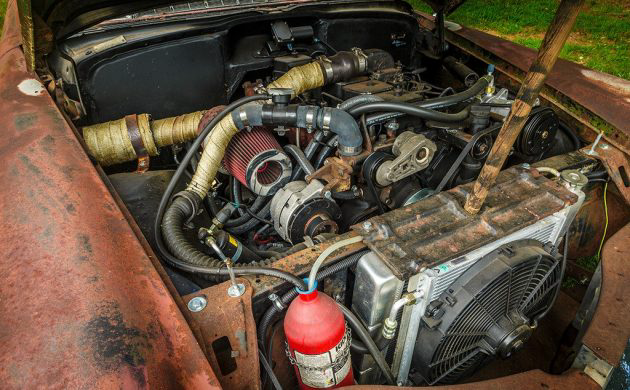 The creation comes from the folks at Outlawed Restorations in East Bend, North Carolina. As stated before, this beast is powered by a turbo charged Cummins Diesel engine with the exhaust exiting out of the passenger fender! The torque associated with diesel power is probably a good choice to motivate this heavy hulk.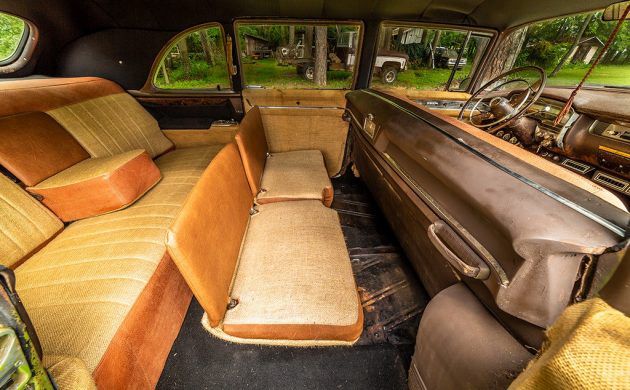 Here is a great wide-angle shot of the interior. The ad doesn't state if the interior is original, but if it isn't, it certainly looks the part. The two folding jump seats in the middle aren't something you see everyday. The dash is really clean and features gauges tucked underneath to keep tabs on the drivetrain and air ride.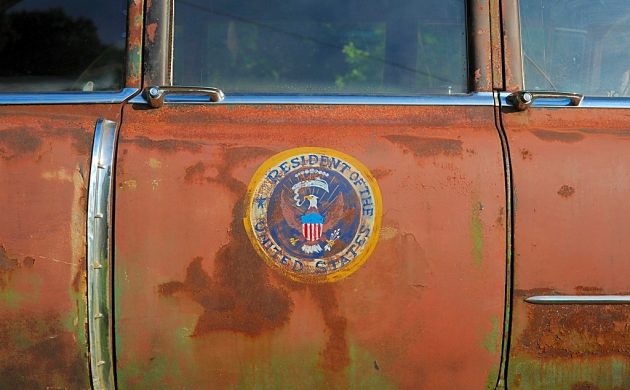 From a distance, the seal on the doors looks like authentic POTUS stuff. However, up close, you can see they are hand painted and read "Resident of the United States." Apparently the owner didn't want to have any potential Secret Service issues and decided not to do an exact replica of the official Presidential seal. Probably a good idea just to be safe.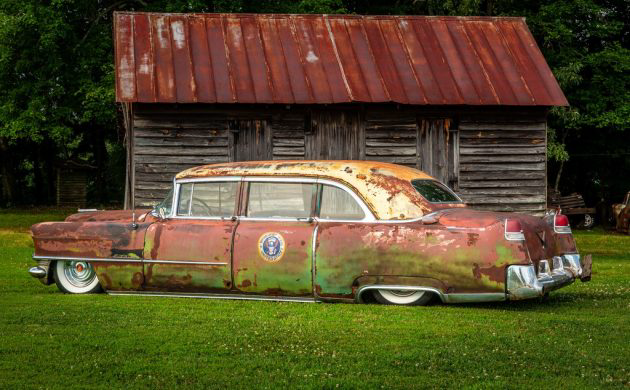 It's too bad there aren't more photos under the car. It would be interesting to know if it was built on a full custom chassis or if the stock frame and suspension were modified. The installation of the air ride and batteries in the trunk looks clean and the engine install certainly does too. This car is not everyone's taste, but you can appreciate the engineering and labor that went into the build. I would be a lot more than $18,000 has been invested into this car. Tell us what you think about this creation, we'd love to get your opinion.
Have something to sell? List it here on Barn Finds!