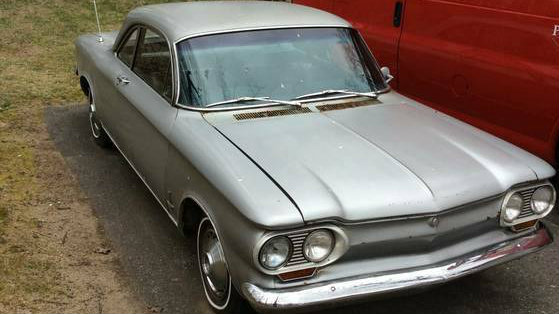 It's rare enough to find a nice Corvair, but to find what could end up being two cars for a really good price seems like a really great find to me (thanks go to reader Clarke B for this one)! They are located in Traverse City, Michigan and are advertised here on craigslist for an asking price of $3,000.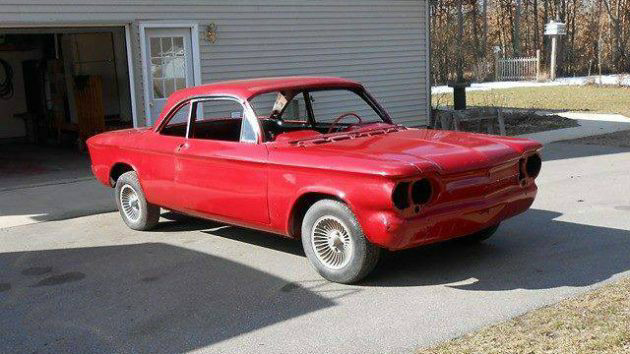 Based on the tail lights on the silver car, I believe the red car is the 1962 and the silver car the 1964, but I could be wrong. Either way, the 1962 car is said to be the Spyder, with a rust free body, a fresh engine rebuild, a rebuilt turbo charger and rebuilt suspension. There's also a large collection of parts going with the cars. I'm not sure I'd keep the aftermarket aluminum wheels but I'd have to see the finished product first. It looks like the body has either been painted or prepared for paint, but there is no mention of either in the ad.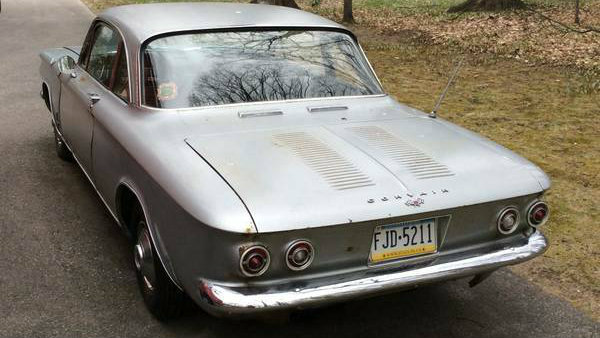 The 1964 has no engine, but has a "perfect interior" and if I'm right and it is the silver one, looks pretty darned good in these pictures. Certainly not a car I'd want to turn into a parts car! Corvair engines can be readily found on eBay for well under $500 — I'd want to put this one on the road as well. We don't know the transmission type in either car–if you are interested, a call to the seller would go a long way.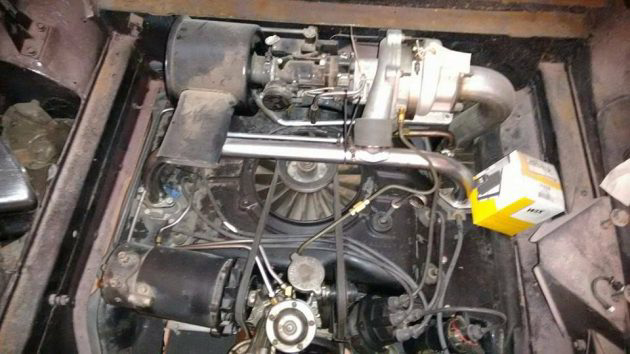 Here's the rebuilt engine mentioned in the ad; it certainly has some shiny parts, but may have acquired a layer of dust during storage. How do you feel about these air cooled rarities? I think this has the potential to be a great buy for someone, and I hope it's one of our readers so that you can tell us all about your new purchases and plans for them!