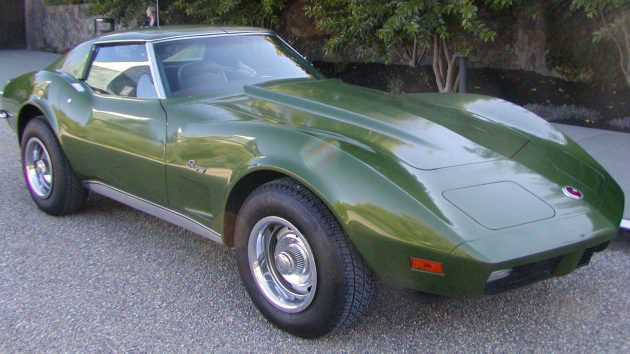 One of these days I will own a C3 Corvette, if only to see if either the naysayers or enthusiasts are right about these cars. I still think as a general rule they are inexpensive for what they offer, and this one has a lot to offer! It's listed for sale here on eBay, is in terrific shape and is wearing its original paint, which I happen to think is a gorgeous color! You can find this beautiful verde 'Vette in Healdsburg, California. Bidding is up to just over $7,400 but the reserve quite correctly hasn't been met as I write.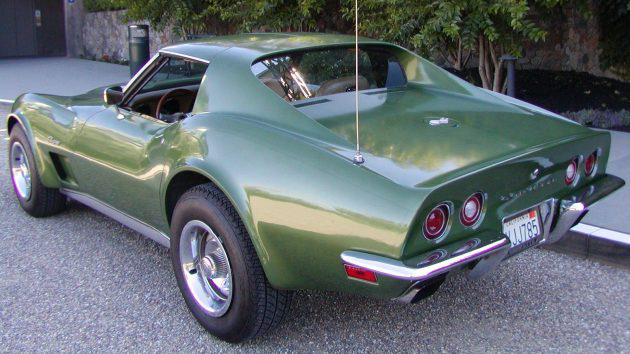 This is quite simply a beautiful car. Elkhart Green is the name of the color, and the seller tells us that the car has spent 39 of its 44 years out of the sunlight, which at least partially explains the condition of the paint. Someone still had to take care of it though, as it has been driven 78,249 miles according to the odometer. The seller reports no repairs to the paint and that it is 100% original.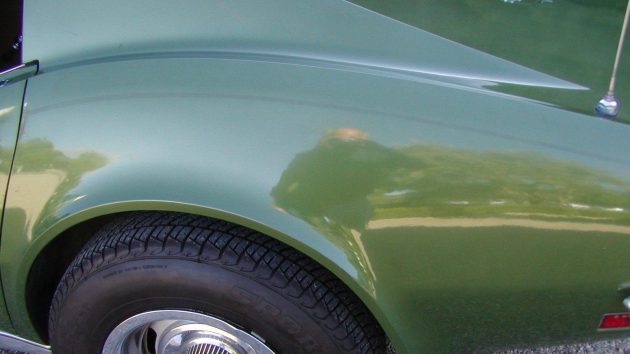 They took pains to photograph the car in such a way that the original bonding lines show through the paint. Apparently this is something you will only see on original paint Corvettes. The seller states that they have over 140 photographs, and if you want a shot of a particular area to just ask.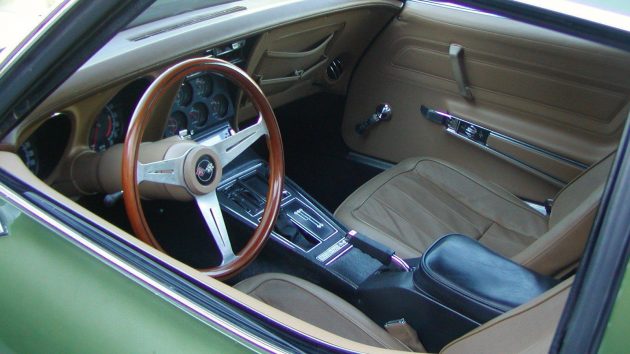 No, the Nardi wheel isn't original, but those are my favorite steering wheels in the world, so again, it's perfect for me. There's a third pedal in the interior as well, which means a four speed manual transmission.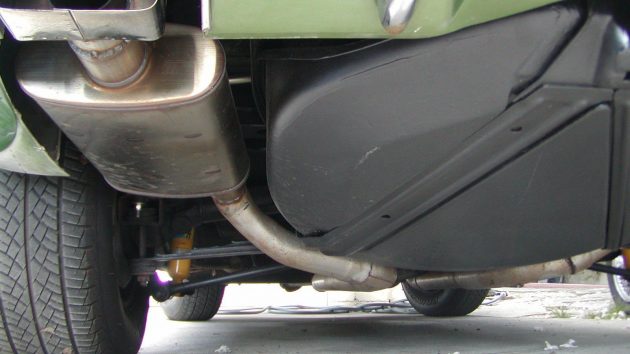 While the underside may not be perfectly stock either, it's certainly nothing to be ashamed of! We're told the frame is smooth and rust free, and hasn't been repainted.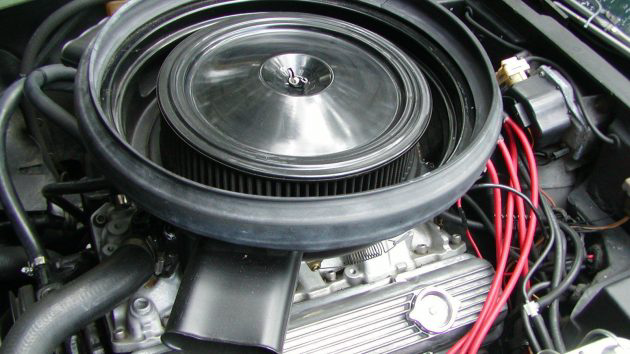 This is the original L82 V8, but it has been rebuilt to a higher specification and even comes with a complete fuel injection unit (I presume modern aftermarket or OEM, not an early mechanical system) if you want to go even faster. Personally, I wouldn't change a thing, but it wouldn't be long before the miles would start to pile up. And I'm just fine with that! What would your perfect C3 Corvette be like?