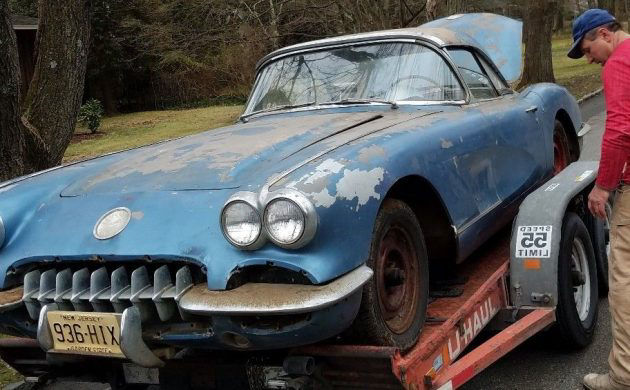 This 1959 Chevrolet Corvette is the very definition of a barn find and it's looking for a new owner. With only 9,670 Corvettes rolling off the block in 1959, how many can really be left as original as this one. I've always loved the look of the early barn find Corvettes and you don't run across them all that often. Of the few short years I've been attending car shows I have only run across one and it was the star of the show. You can find this 1959 Chevrolet Corvette here on eBay in Deerfield, IL with a current bid of $28,810 and the reserve has not been met.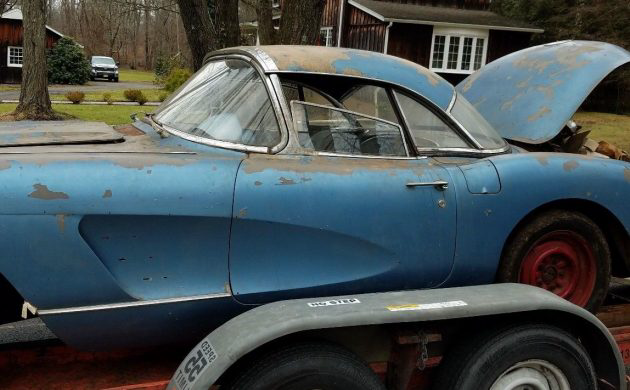 The seller states that the car has never been hit which is always what you want to hear when purchasing a classic vehicle. You can also see that some trim pieces and emblems are missing. Fear not because the seller claims to have thousands of dollars of NOS parts still in boxes that are included in the sale. Unfortunately, there are no pictures of any of these parts but the seller said that they will be provided sometime in the near future. The original wheel caps will also be included but once again we have no pictures. There is no mention of any rust issues with the car but judging from the pictures it looks pretty solid. The seller does say that the frame is in great shape which is two thumbs up in my book. The original paint shows its age but this car must have been stored in a dry environment because the harsh midwest winters would have eaten this car for breakfast over the years.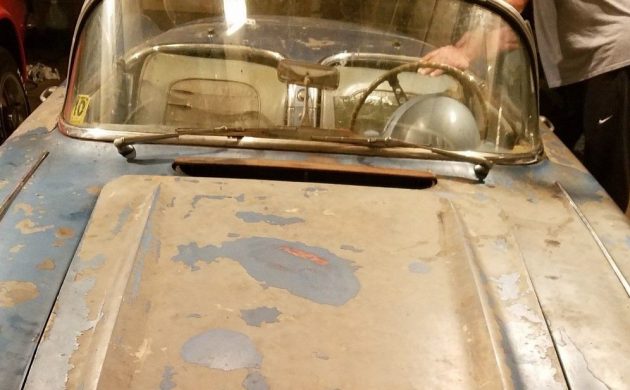 This is the best picture provided showing the interior and as you can tell, we can't see much. All we can really make out is the tops of the seats which seem to show some wear with maybe a few small tears but nothing too drastic. Along with that, we can see the rear view mirror and the steering wheel. The rest is a mystery but the seller included his phone number looking to answer any questions you may have for him. The original paint seems to be in better condition on the sides than the top and the same goes for the removable hardtop.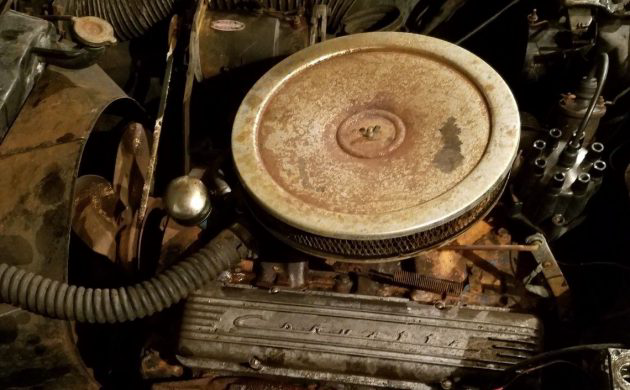 The only information we have on this old 283 Cubic Inch V8 is that it's the numbers matching engine. That's great to hear but with no other information, we are left with many unanswered questions. Was it parked due to engine trouble? Does it turn over and how many miles are on the car? I believe that this Corvette would look great with a mechanical restoration leaving the exterior untouched. Should this classic Corvette be completely restored or do you believe the originality should be preserved?