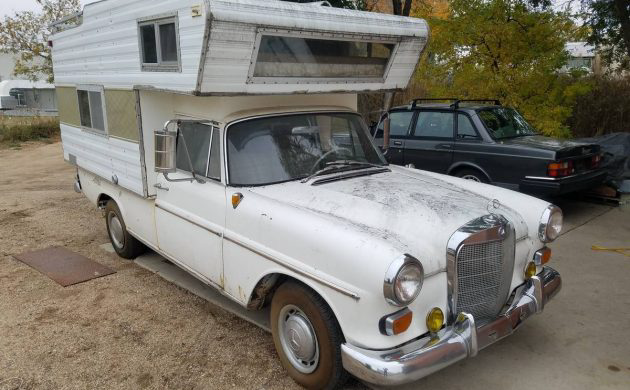 So you have been searching for the perfect classic camper that has style, reliability, and a little bit of economy when it comes to fuel usage? Well, look no further than this unique 1964 Mercedes 190D camping rig. Equipped with the essential basics and then some, this wild looking camper can be yours for the bargain price of just $2,900! Be sure to check this one out here on craigslist out of Boulder, Colorado. Thanks to reader Frank C for this wild submission!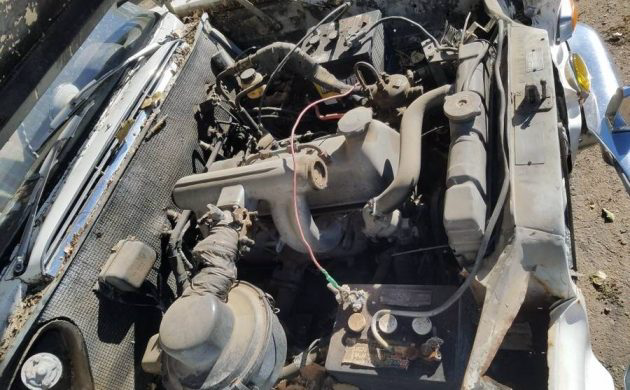 Although there is a possibility that this is a 20,000-mile vehicle, this 190D is not currently running. The seller shares that the engine is free, and was a runner when parked. I am guessing this Mercedes has been parked a while based on the style of batteries. There are two batteries which I am sure facilitate camping.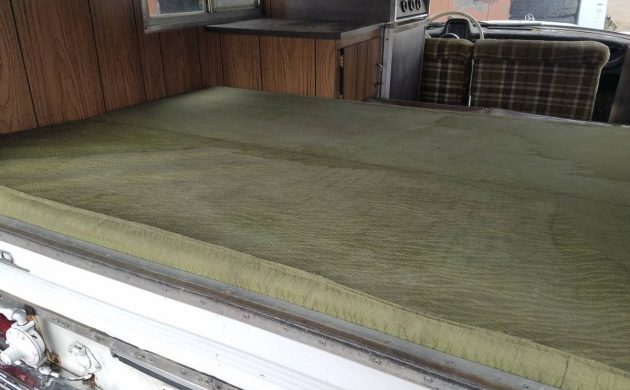 With wide plaid upholstery, wood paneling, a cot, and a stove/fridge combo, this Mercedes has all the basics you need. There are several storage areas inside of the camper, and I believe there is also a sleeping area over the cab. So if you played your cards right, I imagine two adults and a kid or two could camp in a Brady Bunch sort of way.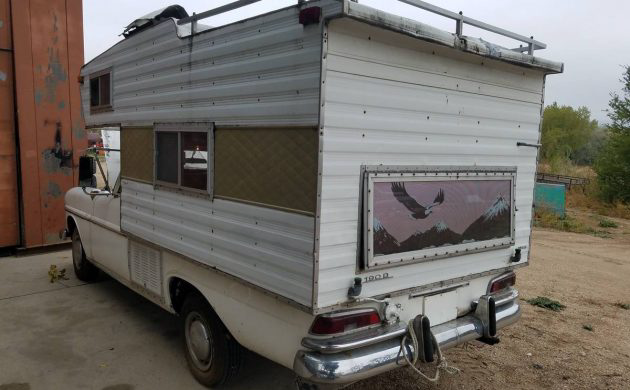 When I look at this camper I see a once wrecked 190D mated to a forgotten trunk bed camper. Granted, I would say this camper was thought out and executed better than most custom campers. The truck mirrors have an odd sort of appearance and feel on the Mercedes body. I do not see any rust or any failing attachments between the camper and the Mercedes. I imagine some cleaning and sealing work are in order for the camper section, and perhaps a tune up, and brake work on the 190D side. Perfect for a classic German car show/race weekend, or perhaps this could haul your vintage Formula Vee racer?  Would you take a cross country excursion in this oddball camper?