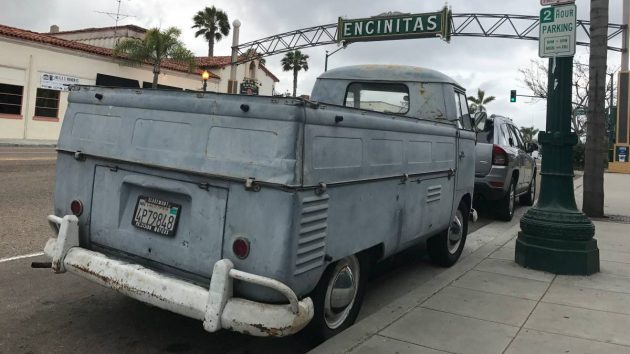 Yesterday we saw a 1969 VW Beetle that had been converted into a kooky, fun pickup truck, but of course there have been factory-built Volkswagen trucks all along, too, including the Golf-based Caddy in the '80s and continuing right up to today's not-for-U.S.-sale Amarok. The granddaddy of them all is the Transporter pickup, built in various cab and bed configurations from 1952 all the way through to the current (also for non-American eyes only) T6 generation. If you're noticing a trend—that these trucks have rarely been seen on our shores—you can thank President Johnson, the UAW, and the infamous "Chicken Tax" of 1964, still in place today, that levies a 25% tariff on imported trucks. Here's a pre-Chicken Tax survivor if your VW truck tastes run more to factory originals, a running but resto-ready 1960 single-cab Transporter pickup; you can find it on craigslist in Escondido, California, with a firm $17,500 asking price (archived ad).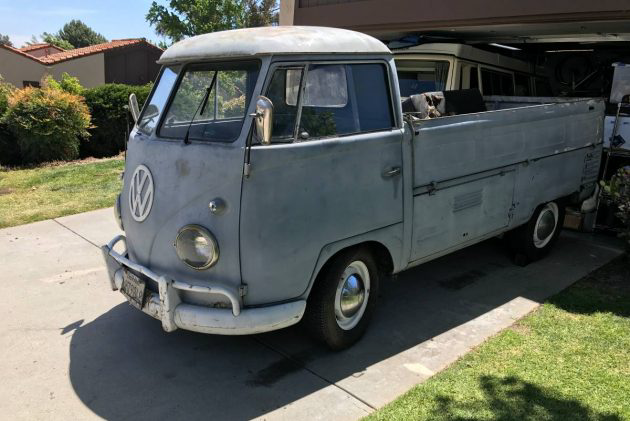 This pickup is said to have been stationary in a garage for a decade or more, but it is now running (with a rebuilt carburetor and a fresh gas tank, and on new tires), and the seller welcomes test drives. Hey, it made it to Encinitas, about a half-hour's drive—at least in something with only 36 horsepower—from Escondido, for that first photo up there!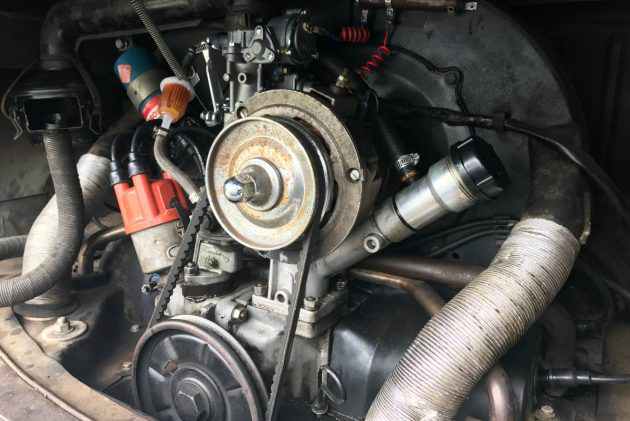 A new gasket set and clutch rebuild kit are included in the sale. Of course, if I had big bucks to spend—and split-windshield Transporters are big bucks vehicles these days, no two ways about it—I might just kick this truck directly from the seller up the road to Zelectric Motors for a full restoration and conversion to electric power. But it seems like there are good bones here if you want to keep things original, too.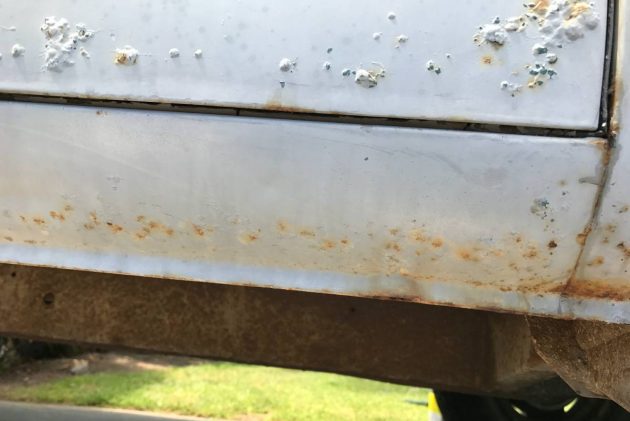 Of more concern is the rust. And the rust, and the rust, and the rust—and, oh, did I mention the rust? Like snow, we Californians are weenies about rust; we're just not that used to it. The seller mentions having gotten a reasonable estimate for the metal repairs, which can be passed along to a buyer, information well worth having.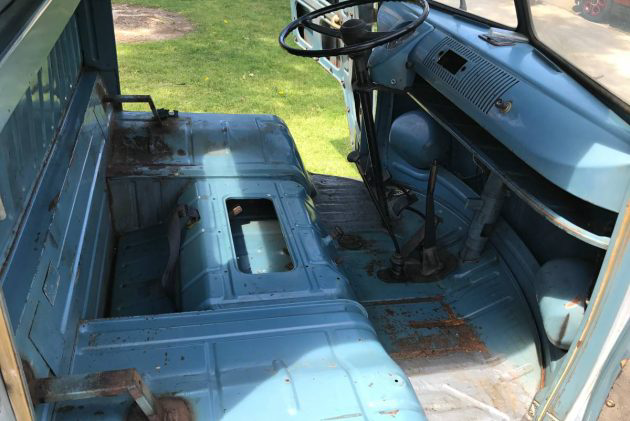 The original Dove Blue paint, badly faded on the exterior, shows nicely in the cabin. The original bench seat is pretty rough, but materials to completely redo it are included in the sale. In fact, lots of valuable new parts are included, making the price more reasonable than it might initially seem. There's a lot to be done on this OG VW truck, but also a lot here to work with. What would you do with it?