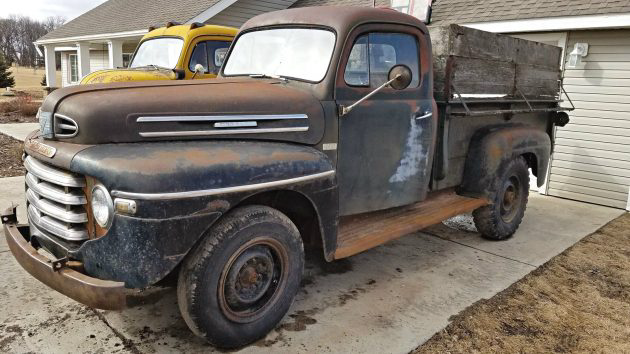 Farm fresh, and featuring the unique touches that make this truck a Mercury, this M series pickup is a neat and fairly solid project. This truck looks as if it could be a driver again with a few good weekends and some elbow grease. Bidding has risen to $2,600 with the reserve not met, but the buy it now option still lingers for $4,500. Find it here on ebay out of Audubon, Minnesota.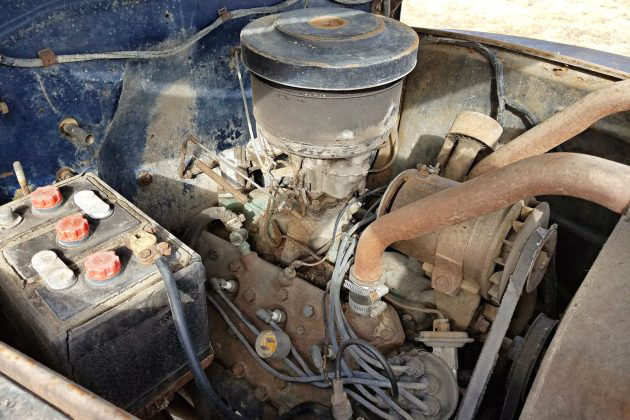 Clearly having been hibernating for a while this Flathead V8 does still turn over by hand! Although that antique battery won't be offering any juice to get this one started. Despite some surface rust on the engine and some components, the engine bay is rather tidy. There is some dirt on the fire wall as well as the inner fenders. A good washing would probably give a surprisingly clean engine bay. After a good cleaning, the fuel system and brake system will need some attention to get this one going and stopping once more. The seller mentions that the manual transmission shifts, and that the steering functional.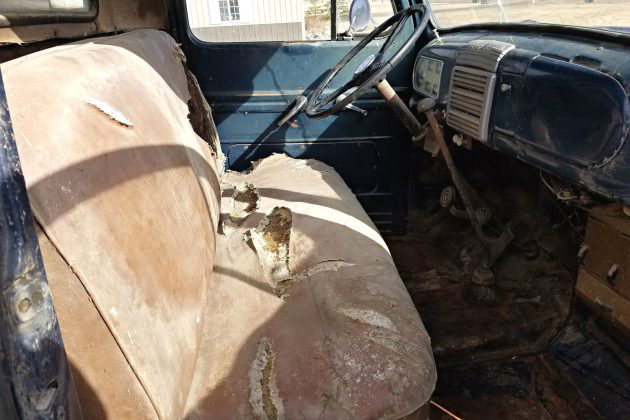 Inside of the cab is actually pretty nice. Granted, the bench seat needs some work, but the interior paint is in nice shape, as it the dash, gauges, and steering wheel. The dash looks to need a good cleaning, and the steering wheel is cracked, but is not the worst I have seen. Wrap or reupholster the bench, clean the interior, straighten the horn button, and you will be left with a pretty sharp interior.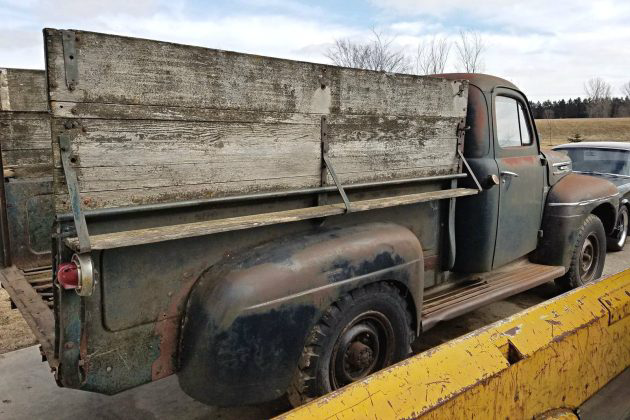 From the outside, there is some patina and paint, but there is little that can be seen in the way of rot. The truck bed wood planks are rotted, but the hardware appears to remain. At some point in history someone added the wood bed extensions to this old truck, as well as a winch mounted between the bed and the cab to lift the bed. I would assume these modification would have been implemented by a farmer for his crops. The subtle Mercury details appear to be complete and in place, but one thing I have to point out are the very cool space age like taillights on this Mercury. Unique and interesting for sure, this old truck looks like a solid beginning to preservation, if you appreciate the patina. What would you do with this Merc? Restore or preserve?