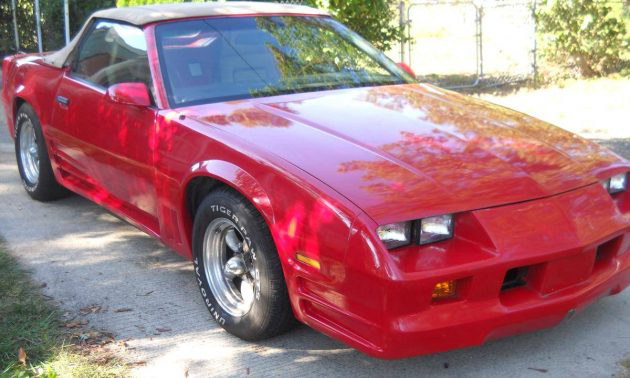 About five years ago, my dad saw a third-generation Camaro convertible sitting outside next to a dealership that was closing down. When he stopped to look at it, he discovered that it was a 1984 Chevrolet Camaro Z28 Roadster by Autoform, similar to this one here. To make a long story short, he ended up purchasing the car for $1300 and drove it home; the car needed some work but had a brand new $900 convertible top and a bunch of spare parts. Since then, I've always been on the look-out for another one, since they are so hard to come by. This 1984 Autoform Z28 Roadster is a bit more modified than the one my dad owns, but considering it is one of approximately 200 built, it's still a rare machine to come by. Find it here on Hemmings in Toms River, New Jersey with an asking price of $12,000 negotiable.
Since a third-generation convertible would not be introduced until 1987, aftermarket companies typically converted coupes (such as the Camaro, Firebird, and Corvette, among others) to convertibles. One of those companies was Autoform Sales Corporation, based in Elkhart, Indiana. From 1983 to 1986 (or 1987, according to Third Gen.org), Autoform converted Camaros (Z28s, Berlinettas, and IROC-Zs) and Firebirds (Formulas and Trans Ams) to two-seat roadsters. Much like the other conversion companies that GM used at the time, Autoform roadsters were "built to order", meaning that GM would drop-ship the order to one of Autoform's conversion facilities (located either in Bremen, Indiana or Elkhart, Indiana), and the conversion would be completed. Autoform would then take the then-brand new F-body car and cut off its roof. The completed cars would then be shipped back to the dealers they were ordered from, with a conversion cost of approximately $5,500 and the list price of the car from the dealership before said conversion. Overall, less than 1,000 F-bodies would be converted from 1983 to 1986; for 1984, approximately 200 Camaros and Firebirds altogether received the conversion. This particular car is a Z28 roadster, though it looks to be fairly modified. An all-red exterior and base-model Camaro hood isn't ideal, but Torque-Thrust wheels and a tan convertible top add to the overall aggressive and sporty nature. I would swap the hood for a correct Z28 hood or a Daytona IROC cowl-induction hood painted black, swap in some five-spoke Z28 wheels, and change the ground effects from red to gray, tan or black.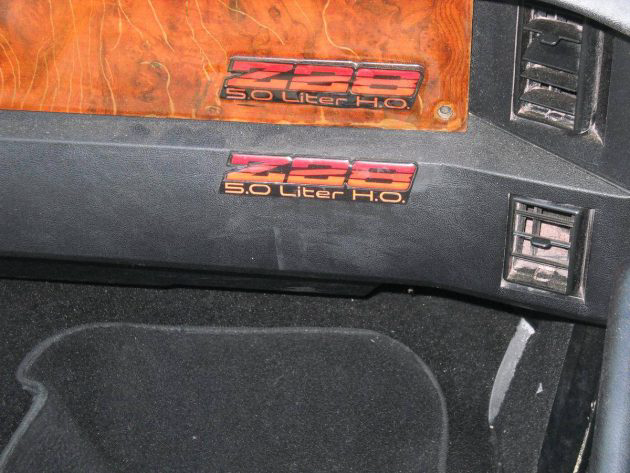 Unfortunately, the seller does not provide a picture of the engine or the engine bay, but this car is equipped with the 5.0L (305 cu. in.) High Output V8 and five-speed manual transmission. Rated at 190 horsepower, the 305 is no screamer, but keep in mind that a Z28 coupe in 1984 was the second-fastest car available at the time in the United States; with a 0-60 time of 7.8 seconds, only the Corvette was faster (with a 0-60 time of 7.3 seconds from its Cross-Fire 350). The 305 is also easy to modify; there is an article from Super Chevy that adds a few bolt-on parts to a 305 and gains almost 170 rear-wheel horsepower. Factor in T5 five speed, and you have a car with loads of fun and high-performance potential after said modifications.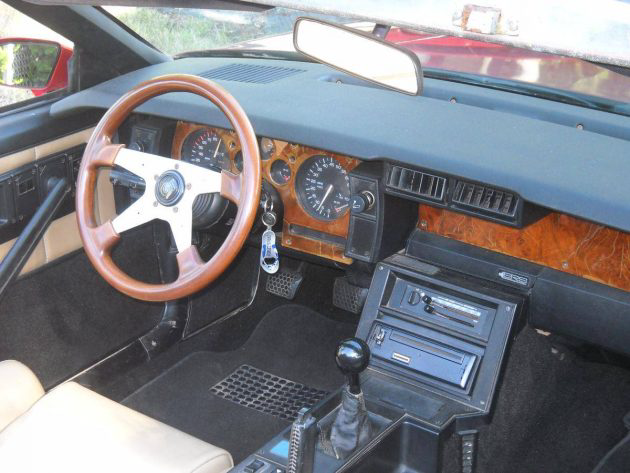 For the most part, the interior appears to be stock, with the exception of the wood-rimmed Grant GT steering wheel and the tan leather seats. The car's odometer reads at over 71,000 miles, but the owner does not mention if that is the correct mileage or if it has rolled over once. I would swap the Grant wheel for a correct third-gen steering wheel or an aftermarket one like this one with a third-gen horn button. I would also swap the tan leather seats for correct Z28 seats like these and preferably swap the shifter knob for a different one like this. Overall, however, the rest of the interior presents very well, though I am curious as to why this car lacks a radio. All in all, though, this car is an interesting take on the third-gen Camaro and once sorted out (or you can leave the way it is, I'm just listing the changes I would make to it) this would definitely be a cool conversation piece at a car show, cruise night or cars and coffee event. Feel free to express your thoughts on this rare car.