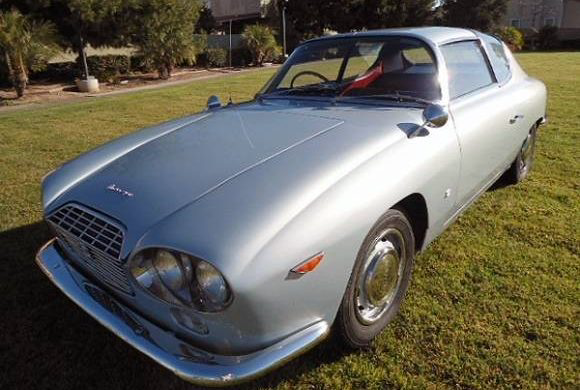 Lancia automobiles have graced the webpages of Barn Finds in the past, and deservedly so as they have been a substantial contributor to the Italian automotive scene. Anymore? Uh-uh, it will be surprising if Lancia survives the Stellantis lash-up. So for now, let's regale in their past with this rare 1965 Flavia Zagato. It is located in Azusa, California and is available, here on craigslist for $65,000. Thanks to Pat L for this tip!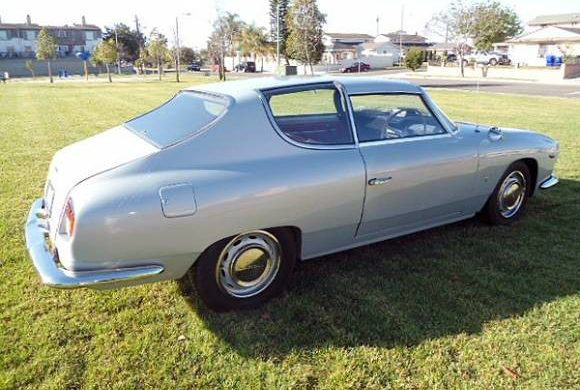 I'm not certain that I should be writing this review as I have no familiarity with Lancia's Flavia Zagato and the seller proclaims, "If you don't recognize the value and importance then you don't belong in this club". OK, so I'm not in the club but this author, an apparent member of the great unwashed, will do his best to objectively cover this rarity from Lancia. Research tells us that the Flavia was produced between 1961 and 1971 and offered in several different body styles. As for the Zagato version, it was penned by Zagato's main designer, Ercole Spada, but further research via Petrolicious indicates that were over 600 of the aluminum-bodied "sport version" of the Flavia constructed – most being left-hand drive. Introduced in 1963, the Flavia Zagato continued in production through 1967. Beauty is in the eye of the beholder, and I'm not beholding it. Sure, this example is in excellent condition, and it appears to have been well cared for, but its styling seems disconnected from any sense of flow and symmetry. Mr. Spada may have had a hit with the Aston Martin DB4, but I'd put this version of his work down as a swing and a miss. And that rear quarter window? Fuggetaboutit!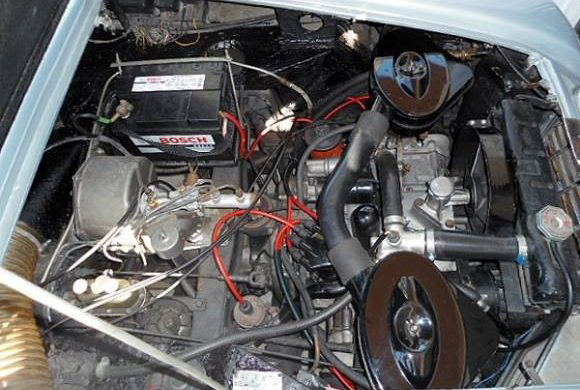 Power is provided by an 1800 CC, flat four-cylinder engine driving the front wheels via a four-speed manual transaxle. Being a dual carburetor version of the 1800, the output rating should be 104 HP. There is no indication as to how this 88K mile example runs, other than the mention of a needed carburetor adjustment. But if operational prowess were based on looks, this Lancia would be a performer, it shows beautifully!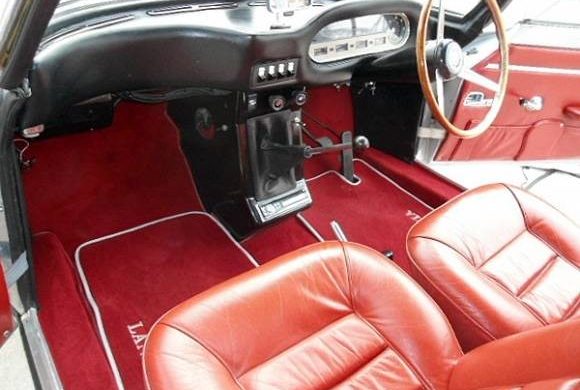 The excellence continues indoors with the sumptuous red leather interior, nothing is out of place and it reveals no signs of wear. Note the peculiar location of the gear shift lever.
Fresh out of seven years of storage, the seller states that this Lancia has undergone $42K worth of restoration after being brought to the U.S. from South Africa, where it was originally domiciled. Considering this car's provenance, that begs the question, why a listing of only four images? This Lancia and its prospective buyers (who are hopefully in the club) deserve more, much more. If this car is to your liking, consider this from the seller, "I want to sell the car but if you don't have my asking price to spend then please move on. I do not wish to hear from the BaT windbags who claim this car is not worth my asking… I won't tolerate time wasters and tire kicker losers."  Well, being from Barn Finds, we're in the clear, right?