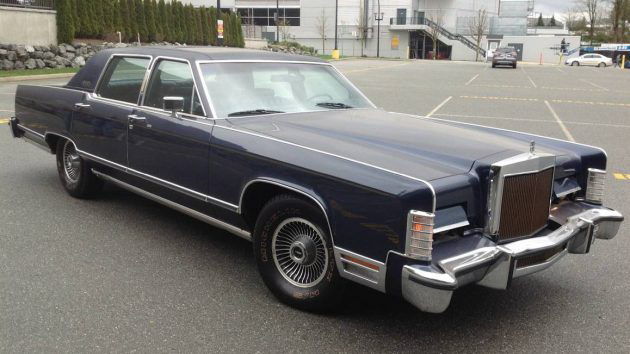 Feel like a road trip? You'll have to visit British Columbia to buy this 1979 Lincoln Continental Town Car listed here on craigslist in Vancouver, British Columbia. Upon arrival in the City of Glass, you'll shake hands with the original owner, who can describe how this pride of Lincoln covered its 79,000 km (49,000 miles). Check out those serious-looking black wall tires with raised white letter tires! Either the car is squinting or the headlamp covers may need some work.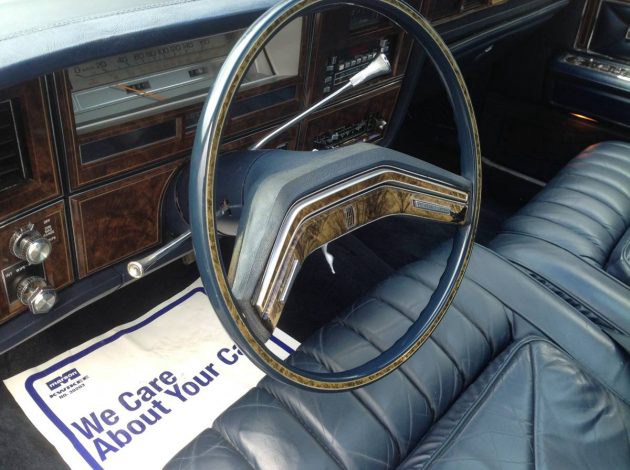 Not much for blue? Then you might consider another vehicle. In addition to the exterior, blue covers everything in the interior that's not wood-grain or chrome. What looks to be supple, well-maintained leather beckons your backside to embark on a drive to Boise. While listed as a "barn find," no mention of a barn or storage is described.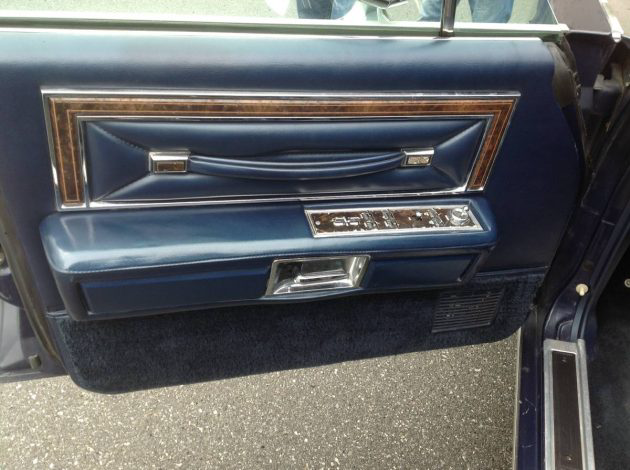 When it comes to luxury cars, if buttons are good, more buttons are better, and this blue barge does not disappoint. By 1979, Lincoln was the only American car in it's class that hadn't been down-sized, so this final-year model represents the last of the dinosaurs before a less stately (albeit more fuel efficient) Lincoln hit the streets in 1980.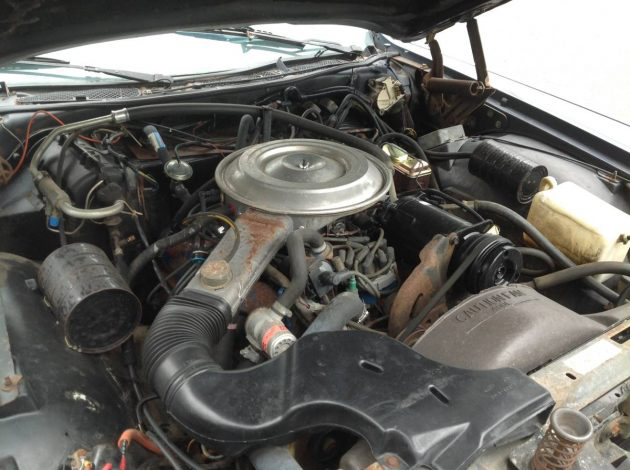 While the seller extols the Lincoln's "Excellent running 5.8 litre engine," all 1979 Lincolns of this type left the factory with 400 cid motors (6.6 liters), so either someone installed a smaller engine or the listing is incorrect. Similarly the car is listed as a "Signature Series" which did not begin until 1982. Perhaps these discrepancies result from differences between American and Canadian models. What do you think of the $15,500 asking price, and where would you drive this blue behemoth?