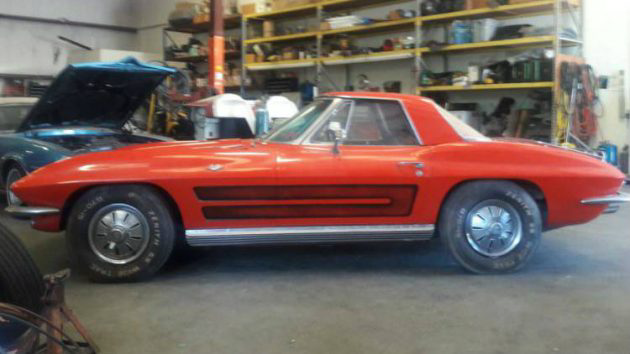 Back in 1964, a red Corvette convertible (with a hardtop for winter) was just about as cool as it got, even in car-crazy California! I'm sure this car was the envy of many folks in the Bay area at the time. Now this pretty darned original, matching numbered and documented car is up for sale here on craigslist (!) complete with fuzzy pictures, little detail and not even how many miles are on it. We do know, however, that it's in San Fransisco, California should you want to go examine it in person (highly recommended). Oh, and they do tell us it's priced at $39,500. Thanks to Rocco B. for this find!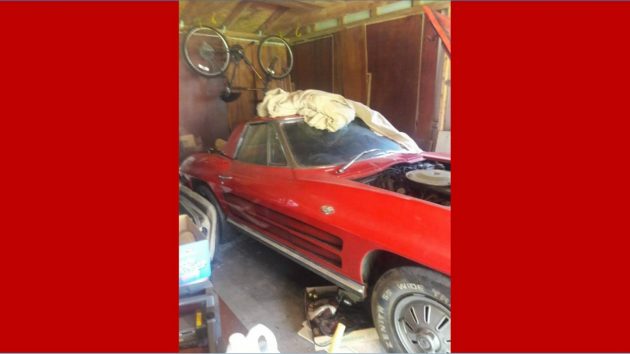 Apparently this is what the car looked like when it was uncovered. Notice the raised white letter bias-ply tires; that car's been there for a long time. By 1973, most US manufacturers had standardized on radials and within about 10 years it was unusual to find a bias-ply tire (without going to a specialist such as Coker). Thankfully, it doesn't look like the car suffered much damage during its storage period.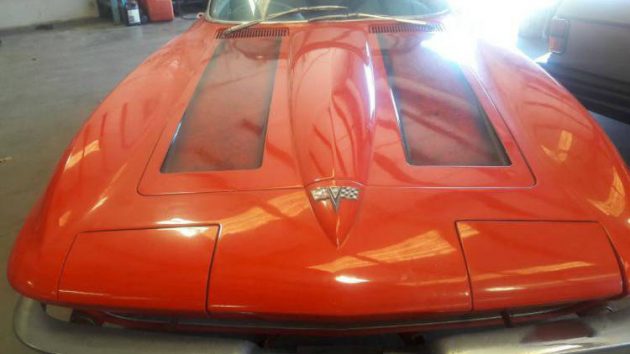 I know you folks have been waiting for me to mention the graphics. Well–I can't say I'm a fan. But they are certainly period, and I'll bet some of you out there like them. The paint is still pretty shiny, and I would be thinking twice before repainting the car, especially if that is the original red paint.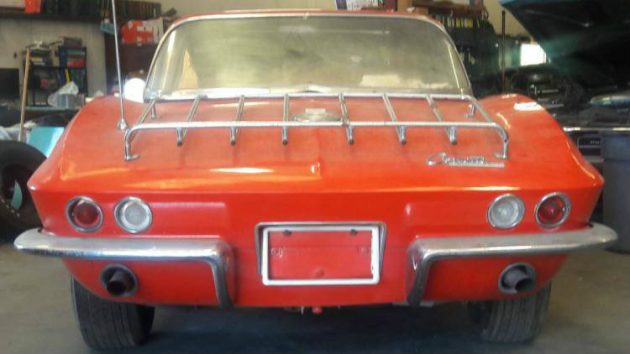 If there's one thing that would cause me to repaint the car, it's the blasted luggage rack. Personal pet peeve of mine, and yes, they can be practical, and I even used the one on my 1972 TR6 a lot. But that doesn't mean I'm a fan. You may love them, though.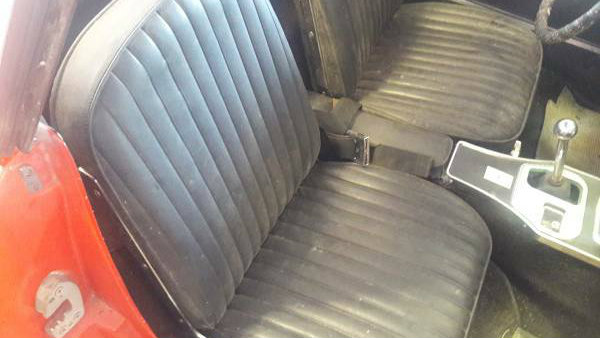 There is some mildew on the inside, especially on the door panels. Cleaning up this car would be a pleasure, though. I love the straight forward look of these C2 Corvettes, even though I'm pretty sure I'll never be able to afford one.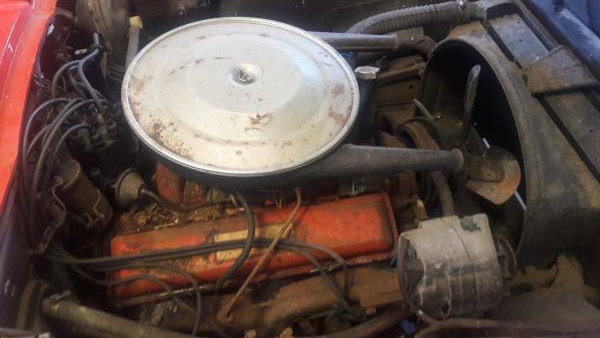 With a 327 cubic inch, 300 horsepower V8, I wouldn't need the big block option. Ok, I'm convinced. Someone give me the money quick, I want to go see this car! With a low NADA retail of $55,330 I don't think I'd be doing too badly, especially if we were able to negotiate a little off the top. Anyone want to go instead of me ('cause despite wanting to, I won't be)?