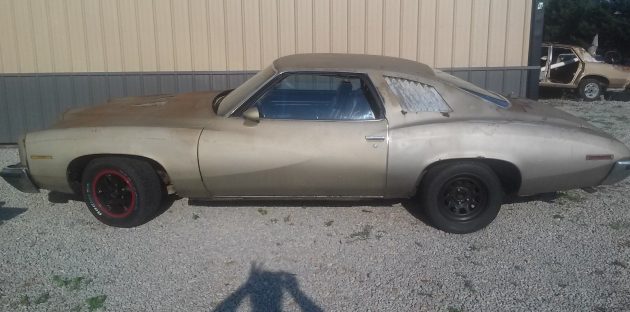 The 1973 GTO was a one year only car based on the completely restyled A body. In 1974 the GTO was based on the smaller X body car, the Tempest. By 1973 muscle cars were pretty much a memory. In 1973 the GTO's 400 CID engine was good for just 230 horsepower, the 455 CID put out only 20 horsepower more. Pontiac built less than 5,000 GTOs in 1973. Patrick S found this one listed on eBay in Logan, Ohio. Thanks for the interesting find! This GTO appears complete and mostly original. This is another example of  rare not meaning valuable, even with the 4 speed transmission.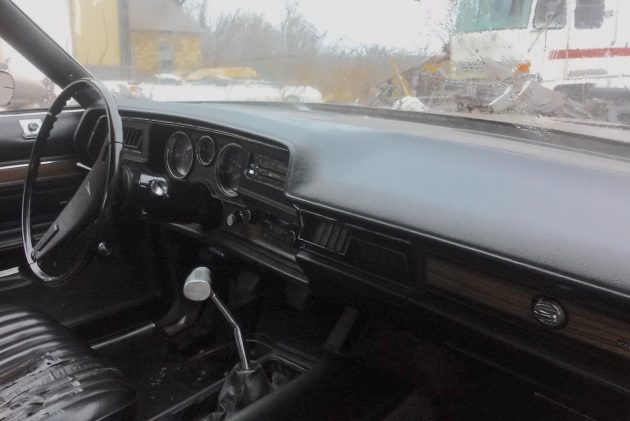 The dash actually looks pretty good. The driver's seat is going to need some attention. It might not be a '60s GTO, but this actually looks like a fun place to be.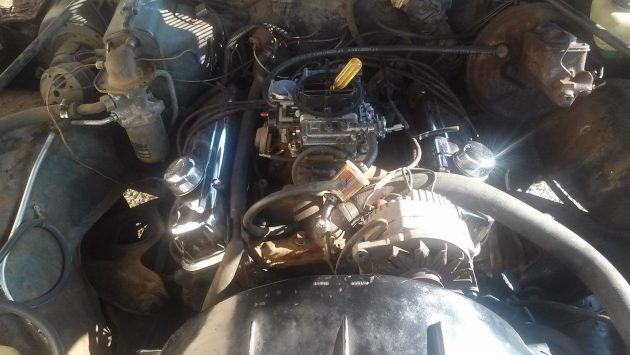 The engine runs but the carb needs work. Perhaps that screwdriver is helping in some way. This is not the original engine, but a warranty replacement engine. I wonder how much power could be extracted from this engine without a full rebuild?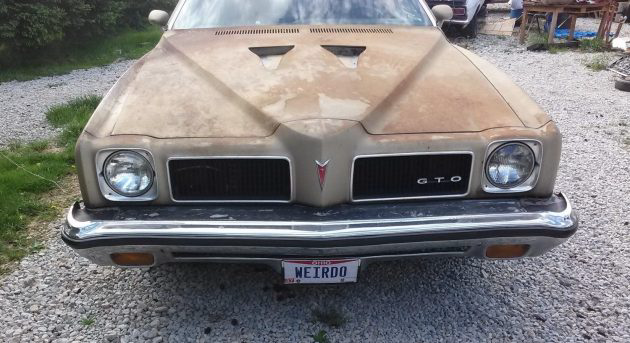 The NACA scoops are original and a little ugly. At $4,400, bidding is already over what this car is probably worth in its present state. Nice examples sell for only about $20,000 but they are hard to find, especially with a 4 speed. The 1973 GTO does have better brakes and suspension than previous versions, though, and it wouldn't take much to liven up the engine. Perhaps if the rust isn't too bad it would be worth repairing and repainting if one wanted a rare and unusual car. Hopefully the new owner will preserve and enjoy this GTO.