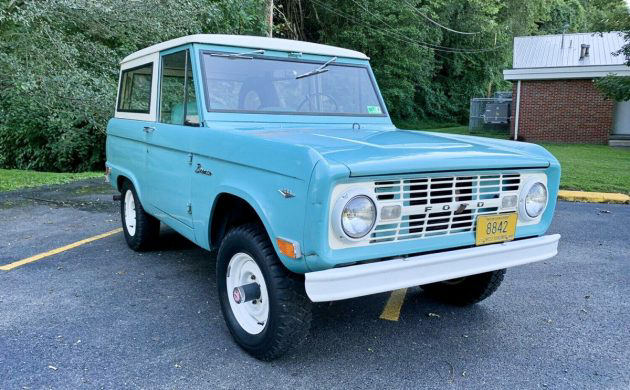 At 52 years old, this 1968 Ford Bronco has spent its life with only three owners. The Bronco is being sold here on eBay and with six days left in the auction, the Bronco has already been bid to $25,300. It is located in Charleston, West Virginia but spent most of its life in Colorado. The Bronco is said to be very clean and in original condition.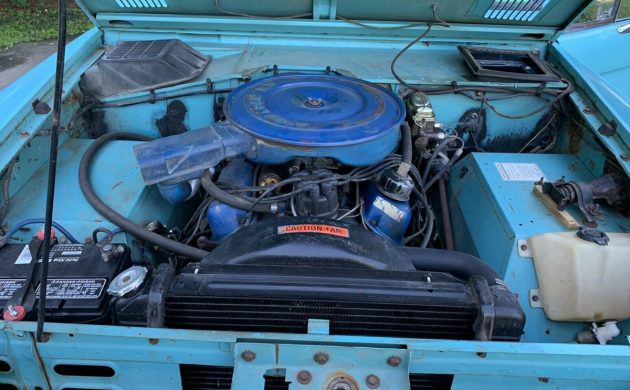 Under the hood sits the factory 289 cubic inch V8 engine which is mated to a floor shifted automatic transmission. The 289 cubic inch V8 engine was rated at 200 gross horsepower from the factory. The seller states that the original air cleaner, armrests, and a new dash cover come with the sale of the Bronco. Other engine options were the 170 cubic inch inline six-cylinder engine and the 200 cubic inch inline six-cylinder engine.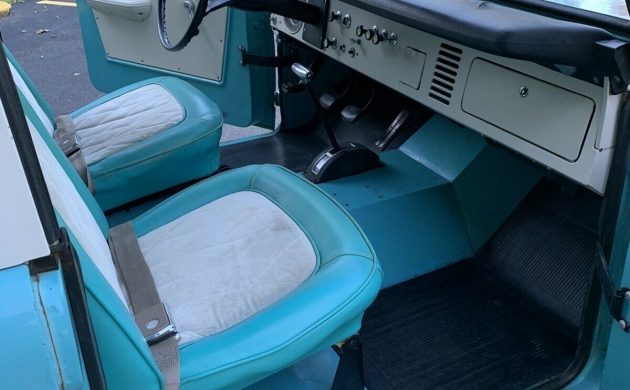 The interior looks very attractive and the seats appear to be covered in the original vinyl material. Ford offered three different models of the Bronco in the late 1960's including a two-door wagon (seen here), open body roadster, and half cab pickup. Although the base model was fairly spartan, a buyer could add a number of amenities including a roll bar, tachometer, winch, post hold digger, and snowplow.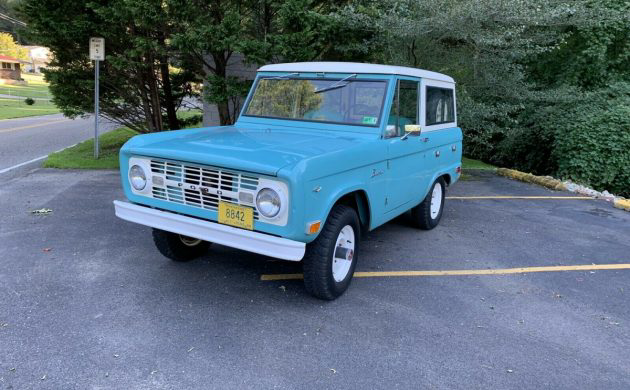 Bidding has been strong for this Ford Bronco due to its originality and condition. The Bronco was meant to compete with the Jeep but really became more of an SUV that competed with the International Harvester Scout. With the new 2021 Ford Bronco revealed, the older models are appreciated even more than ever.