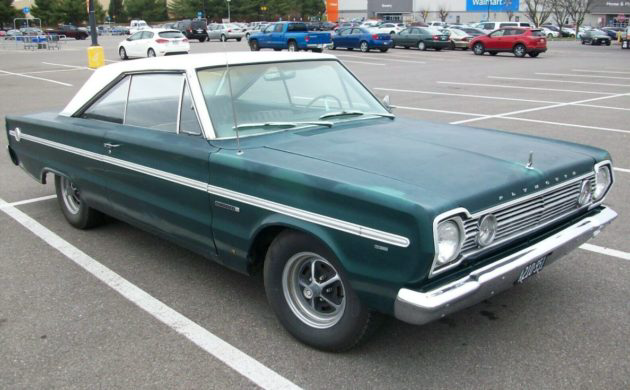 Styling is always subjective. What one likes, another will consider ugly. Some say It's stately! while others say It's Goofy! It's tough to be absolute in the matter of appearance. With that thought in mind, I find that Plymouth really turned a styling page with the '66 Belvedere; a much more balanced presentation than the '65 version. And taking that subjective position here's a '66 example that warrants a closer look. It is located in Salem, Virginia and available here on eBay for a current bid of $4,150, 52 bids tendered so far.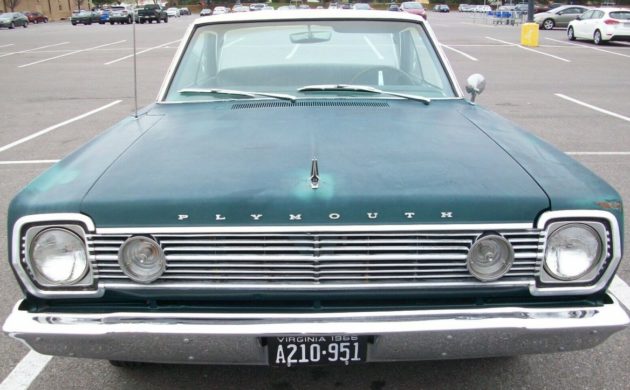 Muscle cars rule! Well, certainly not with everyone, that's for sure, but they garner a disproportionate amount of attention, media or otherwise, lavished praise and collectible car revenue. Sometimes it's nice just to review the non-muscle car version of a model that is fondly recalled for its muscular underpinnings, which in the case of the Belvedere, is the vaunted GTX. But no, no muscle here, this Belvedere is just a stylish intermediate model bought by thousands of consumers back in the '60s who were looking for a nice intermediate-sized ride.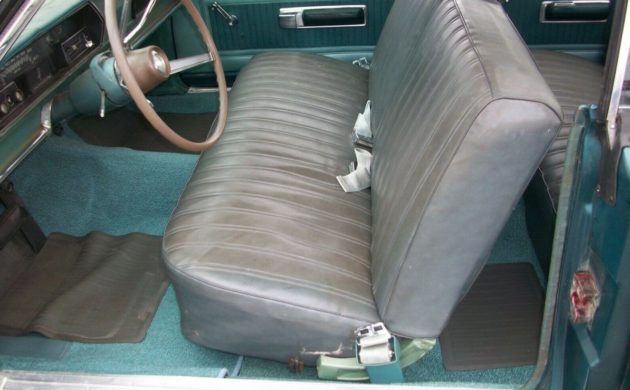 The seller has performed some updates to this Plymouth and one of the most obvious is the new carpet. The interior, in general, looks pretty good though the gray seats with turquoise everything else is a bit of a head-scratcher. There's a clean, non-earthbound headliner still in place but a pretty worn-out dash pad which contrasts the interior's generally upbeat condition. According to the seller, everything works as planned except for the original AM radio.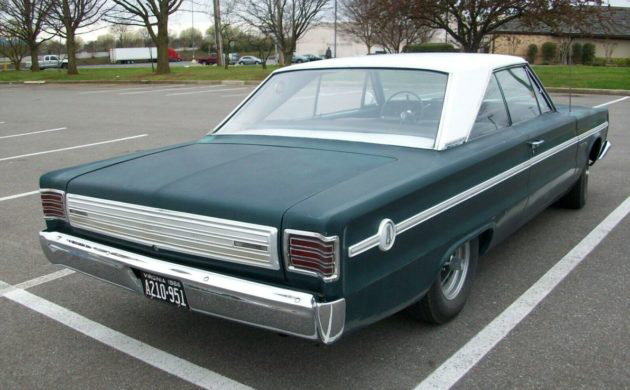 The exterior of this Belvedere is straight and rust-free though, as the seller admits, the original turquoise enamel finish is very thin and holding back surface rust, for now. He mentions that the quarters rusted through sometime back and the previous owner repaired the damage by constructing fiberglass quarters. I think he means that the repair was effected by fiberglass patching but I'm not certain – that would be worth further investigation. Whatever the case, what can be spied in the accompanying images looks fine. There are images included of the underside too but beyond some surface rust, there is no evidence of dropped floors or impending collapse. Finally, the custom road wheels are a nice option and goose this Belvedere with a little bit of attitude.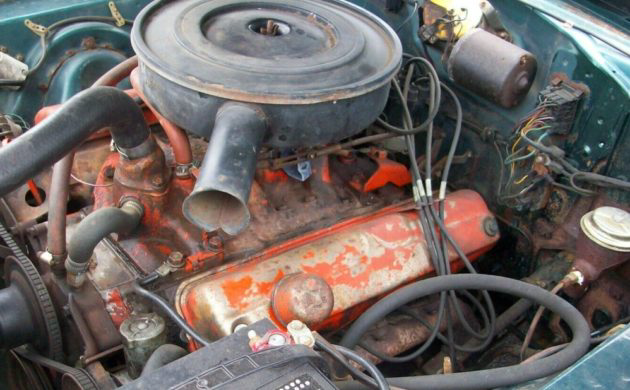 Nearing the end of its run, is a "polysphere" 318 CI V8 engine, developing 230 gross HP. It would be replaced in '68 with the "LA" small block engine. I look, obviously, at a lot of old cars and I can't recall the last time I saw one of these engines. The seller claims that he replaced the fuel sending unit and the carburetor and this 318, "starts easily and runs strong." Other replacements in the mechanical department include a new, non-power-assisted, master cylinder. The seller cautions that one needs a pretty strong leg to stop this Plymouth, more so than on a modern car. The transmission in this Belvedere is a "non-slipping" 727, three-speed automatic unit.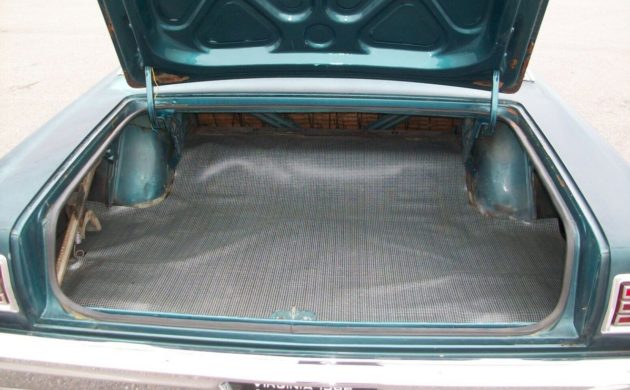 So yes, this Plymouth is worn, no doubt about it, but it's not worn out and seems like it has quite a bit of life left in it. There is supposedly an embedded YouTube video clip available but I couldn't find it performing a search on the definition. Anyway, this a driver, not a show car, as the seller reminds his potential bidders, so it could be driven as is and enjoyed. And that would be my course of direction, enjoy it for what it is, a non-muscle car example of a pretty sleek '60s coupe that is frequently seen dolled up in muscle car regalia. And that may be the challenge here, to leave this Belvedere as is and just enjoy it for what it is, don't you think?
Have something to sell? List it here on Barn Finds!