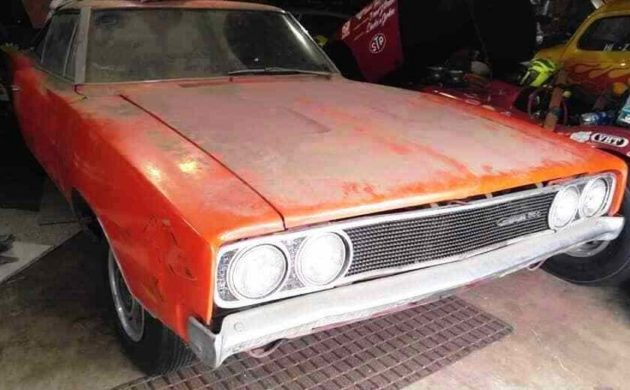 Day after day, week after week, Mopar muscle cars in crummy condition and/or with murky history sell for more money than seems possible. Then, once in a while, a genuine fully-documented classic comes along… rare, interesting, and listed by someone who actually knows the car. Check out this 1969 Dodge Charger 500 here on eBay. Forget the dusty picture above; the Charger comes to market part-way through a Day One restoration. Potential buyers have bid over $150,000, and the seller explains why. Rarer than the Daytona "wing cars," this red Dodge can be traced back to its infancy. Dodge built six cars built for its PR blitz promoting the new-for-1969 "500" and this is one of them. Another is documented here on HotRod. Dodge only built 67 Hemi-powered 500s in 1969, and only 40 with this car's three-speed automatic.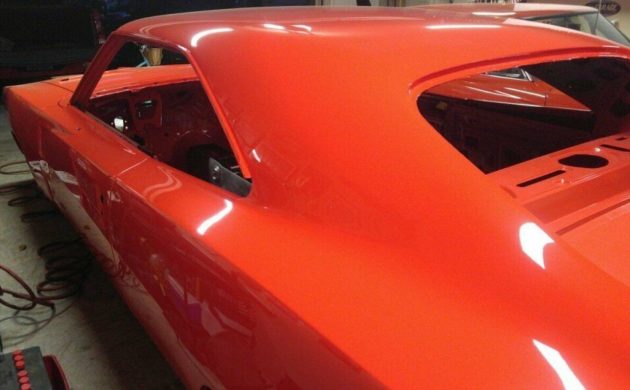 Look at that paint! Restoration to date includes steps taken to replicate the factory paint-spray patterns, details normally reserved for owners seeking points in national events. Why sell it half-way through? The seller needs cash to purchase a Superbird that he owned once before.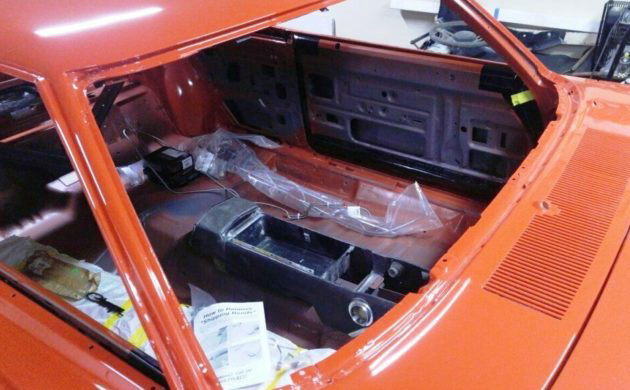 A ton of parts come with the sale, including some unique Hemi-only and 500-only trim. Presumably, anyone bidding above $150,000 will contact the seller with key questions. While "500" denoted the high or highest trim level on most Dodges for 1969, that year's sales brochures highlight the Charger SE and not the 500.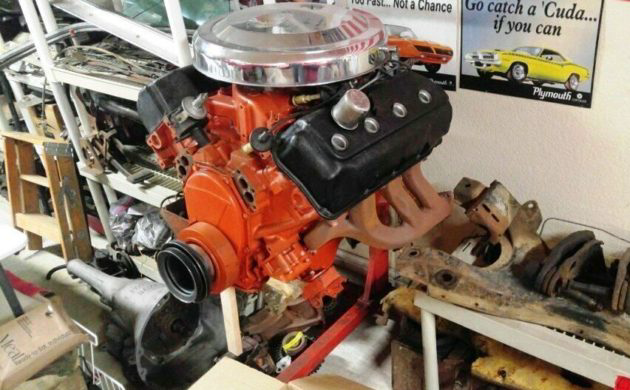 The original 426 cid (7.0L) Street Hemi including correct exhaust manifolds rests in glory after a factory-stock rebuild. The shiny air cleaner housing covers the original "dual quad" setup; offset twin four-barrel carburetors provide plenty of fuel to the thirsty hemispherical combustion chambers. Going all the way on the restoration includes building templates so the installed engine gains the correct amount of body-color overspray.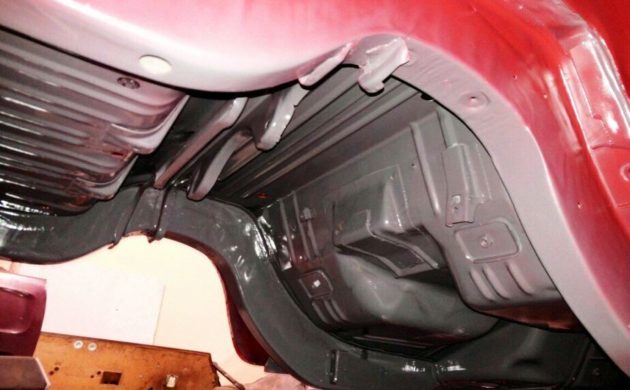 Unibody construction made the Chrysler products of this generation handle better than body-on-frame competitors. As you might expect this special 500 looks nearly perfect underneath, especially if replicating the factory paint job is on your checklist. Few collectors are potential bidders on this rare muscle car, but what if you were? Where does this interesting Hemi 500 rank in your Dream Garage?
Have something to sell? List it here on Barn Finds!