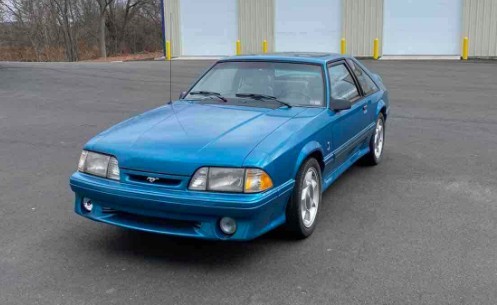 Bidding is approaching $30,000 for this super low mileage and original owner-owned 1993 Ford Mustang Cobra. With just over 21,184 original miles, the Mustang presents as-new and is an early production car, clocking in at number 61 of the 4,993 made, according to the seller. Clean Fox Body Cobras seem to always do well when they come up for sale, even though I feel like we've seen a rash of them of late. Still, as children of the 80s and early 90s start buying their childhood dream cars, it's not surprising to see them do well. Find it here on eBay and located in Southington, Connecticut.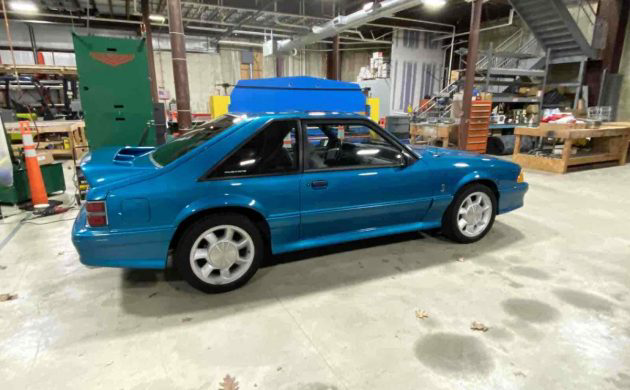 The Cobra presents quite well from seemingly every angle, with stock wheels and ride height maintained. Unlike so many Mustangs that seemingly always have an aftermarket exhaust attached, this Cobra doesn't appear to sport any of the typical aftermarket modifications. I have no problem with performance upgrades, especially not in the suspension department, but if you're going to buy a car like this and then barely drive it, it's best to avoid making any personal touches. I love the color, too – teal definitely peaked in popularity in the mid-90s.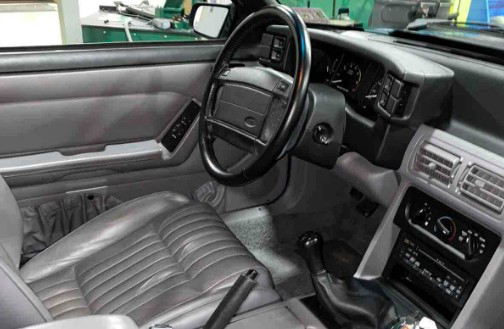 The seller says there are "minor issues" with the exterior without going into any detail. Minor issues? That's surprising considering the low mileage and presumed limited use this car has seen. I can't tell if he means door dings or premature clearcoat failure or something else entirely, but it's surprising to see such an admission in the first place for a car like this. The interior, however, is confidently described as being in mint condition. The seller adds that he has the original plastic coverings that came with the Cobra when it was delivered.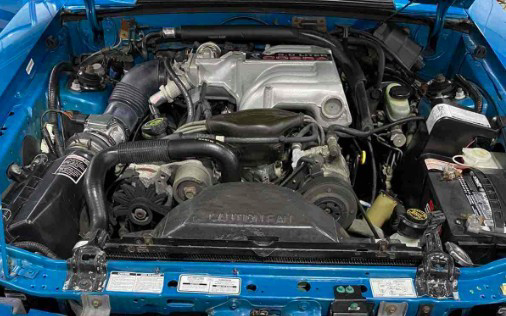 The engine bay is as spotless as you'd expect, without any cold air intakes or strut bars to detract from its factory appearance. The performance of these Cobras remains respectable, even if far from being the top banana in today's muscle car wars. With a Buy-It-Now of $36,000, the current bids point to being within striking distance of the seller's ideal sale price, with the reserve presumably being set a few notches below. Will this clean Cobra keep rising, or will the "minor issues" with the exterior drive collectors away?