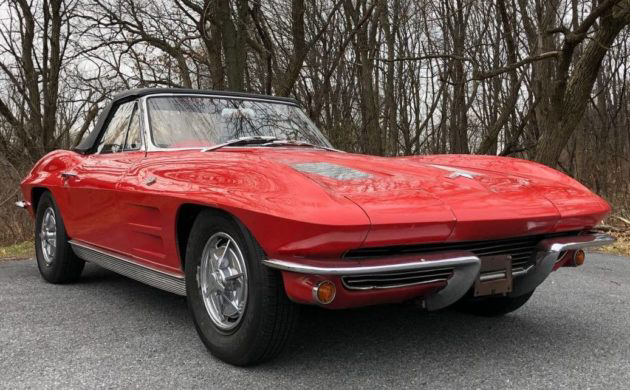 A flashy red Corvette; what could be more perfect for Spring and Summer driving? This highly original-looking 1963 Chevrolet Corvette Sting Ray near Shoemakersville, Pennsylvania runs and drives, and there's not much to complain about for a driver-quality first-year C2. What's believed to be original paint (except on the left rear quarter) retains some shine, as does the matching red interior. The listing here on craigslist.org asks $34,500 for the drop-top 'Vette. Thanks to Russell G. for spotting this Spring tulip.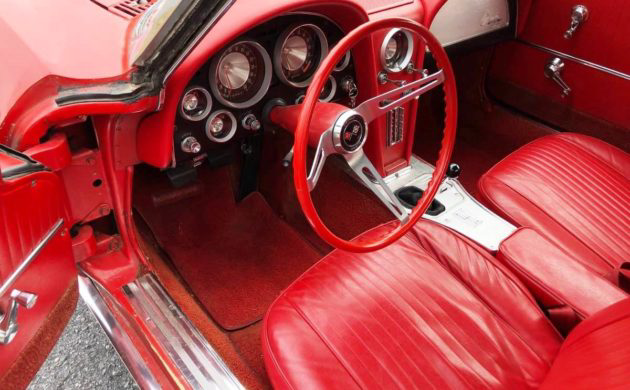 The original interior shows some wear and fading but no way would I replace it. Though the vague listing mentions only a "manual" transmission of unspecified cogs, the console indicates a four-speed, good news for most enthusiasts.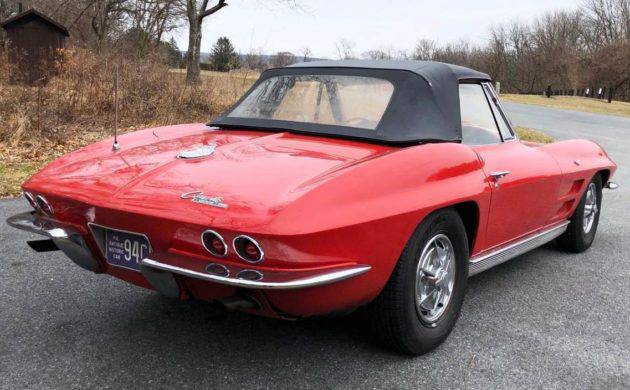 While collectors prize the '63-only "Split Window" coupe, sun-lovers prefer the convertible. Some believe all true sports cars feature two seats and a folding top. For full-price, though, I'd want the detachable hard top, the best of both worlds, for four-season enjoyment. Original-style wheel covers complete the factory look, though I'd prefer them paired with thin white walls.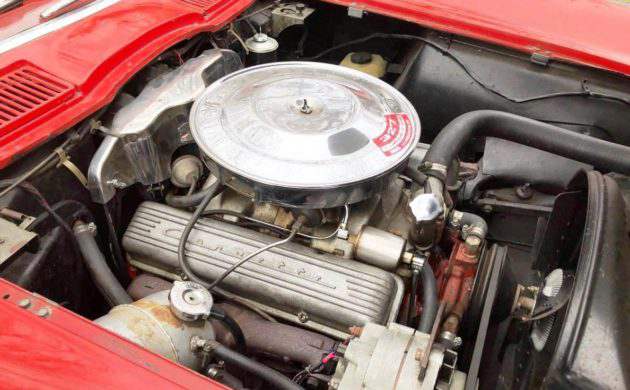 With no VIN or other details, we must assume this Corvette left the factory with a base 250 HP 327 cid V8. While the chrome air cleaner (likely from a '64 or '65 Corvette) brags of 365 HP, the seller indicates a 340 HP powerplant powers this classic today. A '63-spec 340 HP 327 would be the 11.25:1 compression L76, that year's top carbureted engine. Only the fuel-injected L84 made more power (360 HP) in 1963. Thanks to CorvetteMuseum.org for some details. At least it's not perverted with headers and other undignified budget-performance parts. Unless you're going all out with a restomod C2, save the 1-800 hot rod stuff for your C3. While die-hard collectors will pass on this mixed-bag 'Vette, the listing should attract buyers who appreciate original looks and want to enjoy their purchase now. Can you picture this Spring flower in your garage?
Have something to sell? List it here on Barn Finds!