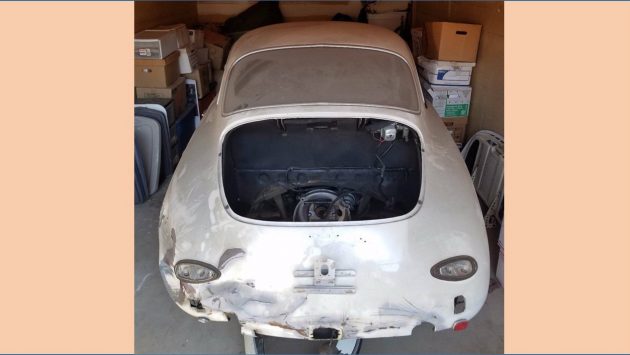 Yeah, I know, these aren't the best pictures. But this 1965 356C might actually be realistically priced. It's currently in a storage unit in Ramona, California, and after owning it since 1975 and collecting parts for all that time to restore it, the owner has decided to sell the car. It's for sale here on eBay with a buy it now of $40,000 but even lower offers are being considered.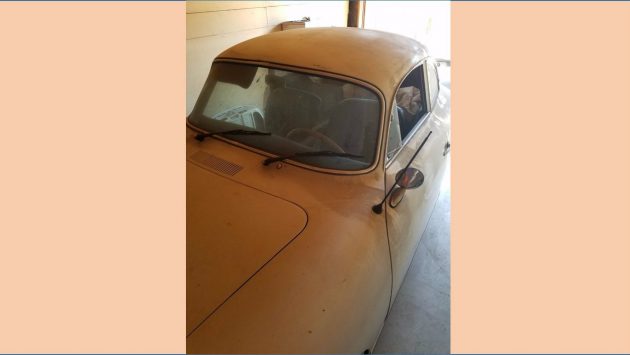 Although we don't have a good shot of the entire car, the seller describes the body as "pretty much rust free." Although we can see some damage in the left rear, I'd certainly rather deal with that than some of the rust buckets we've seen for sale lately! Who knows, considering the car was taken off the road at only 10 years old, this might even be the original paint!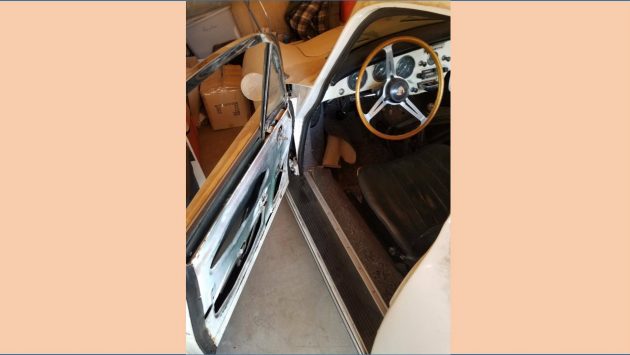 Looking at the inside of the door, I'm not sure though–if it is that medium blue-gray color I'd go back original, because I love it. Who knows, though. I love that steering wheel!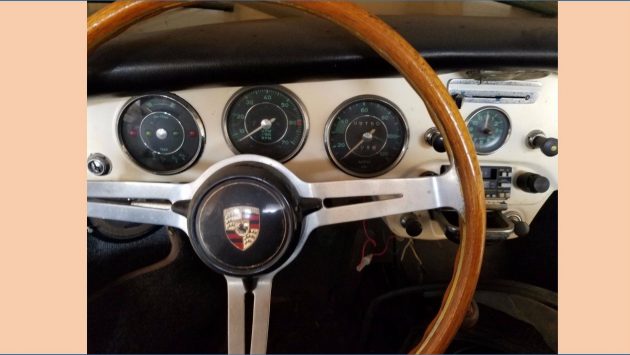 I had to show a close up of that steering wheel. If you look very closely, the odometer is showing 5,150 miles. However, the seller states in the auction listing that it has 120,000 miles. I'm not sure of either! The other thing I find odd is that the radio looks newer than 1975 to me. But what a classic look (and I love the steering wheel…but I said that already).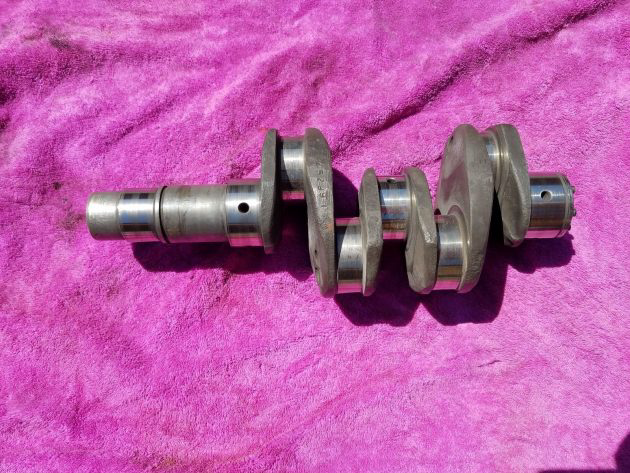 Hmmm.  Something missing here. Lots of somethings. Actually, an engine is included, with a counterbalanced crankshaft and blueprinted connecting rods. It also has a rebuilt transmission and Weber 44s. However, the seller has an interesting tactic in the ad by listing a bunch of spare parts they have that are "extras that can be purchased." I guess they have accumulated a lot of spares, and I don't blame them for selling them separately, it just comes across a little odd to me in the auction listing. Maybe it's just me. So, more importantly, is this the 356 project for you, and is it worth the asking price?