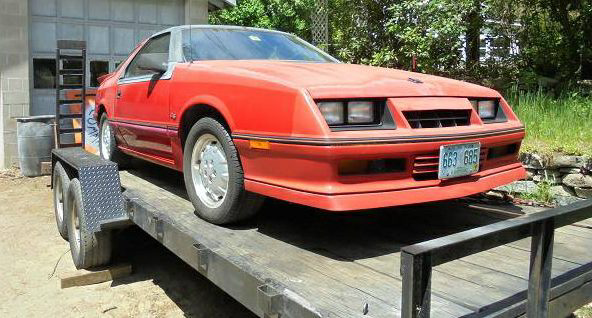 This rare Dodge Daytona Shelby Turbo Z popped up in a New Hampshire barn, where it's been stashed since the owner left for the West Coast in 2003 – and never returned. Fortunately, it looks like he or she took decent care of the Shelby, as it appears to just need a good detailing before hitting the road once again. Find it here on craigslist in Keene, NH for just $1,000.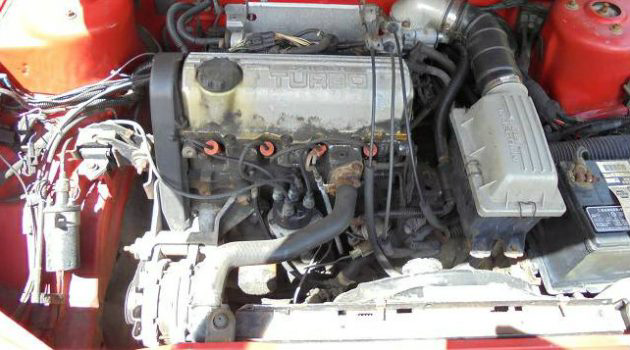 The 1986 Turbo Z was a bit unusual in the roster of Shelby Chargers. It sported the 2.2L turbo mill, which got a slight bump in power the year before to 146 b.h.p. For 1986, checking the Carroll Shelby option got you a nifty suspension upgrade: bigger sway bars front and rear, performance shocks absorbers and a meaty tire package. Additionally, a few owners checked the box for the t-top roof, which this car has – making it one of 5,984 Daytonas with the removable panels.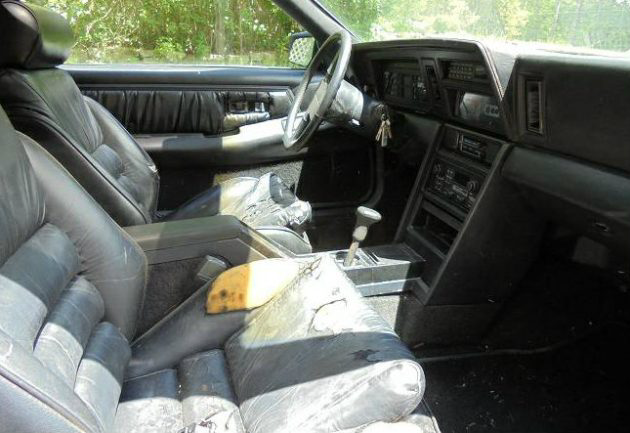 When you factor in that just over 7,000 Daytona buyers chose the Shelby suspension package, this is actually a fairly unique example. The interior is a bit tired, with dry and torn-up sport buckets. The rough condition of the seats is most surprising to me, considering I have seen these cars in junkyards with seats in better condition than this one. The automatic is also a bummer, but the dash appears to be in good shape and the original radio is still in place.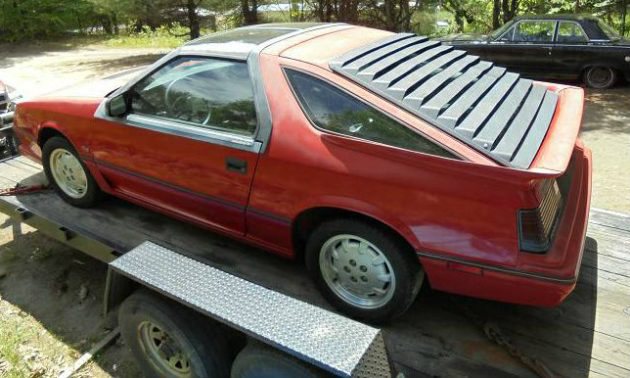 Out back, the period-correct louvers look great on this Daytona, along with the aero bits the Shelby kit included. The wheel designs changed over the years, and these are what I believe get referred to as the "swiss cheese" look (as opposed to the previous model year's "pizza" wheels – whoever was in charge of nicknames must have been hungry.) For $1,000, it seems too good to be true – until you read that it's not running. The seller even uses the word "stuck," which seems unlikely for such a stout motor, but that's a chance the next owner will have to take.
Have something to sell? List it here on Barn Finds!