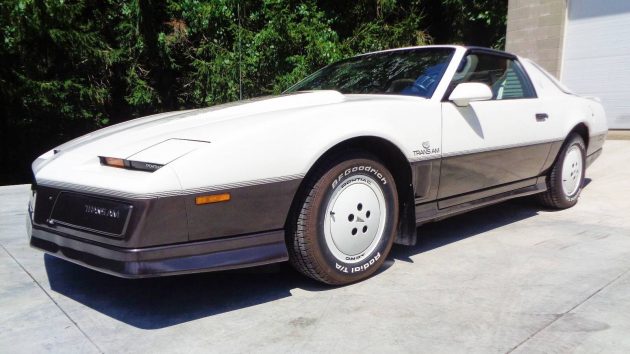 When Pontiac needed to make a splash in an era of seriously gutted muscle cars, they turned to one of the few options they had left: enhanced aerodynamics. This 1983 Pontiac Trans Am is one of 2,500 Daytona 500 Pace Car replicas built, and it retains its trick aero bits that helped the Trans Am turn out one of the lowest drag coefficients of its day. With only 30,164 original miles, it remains in great shape and can be found here on eBay with the reserve unmet.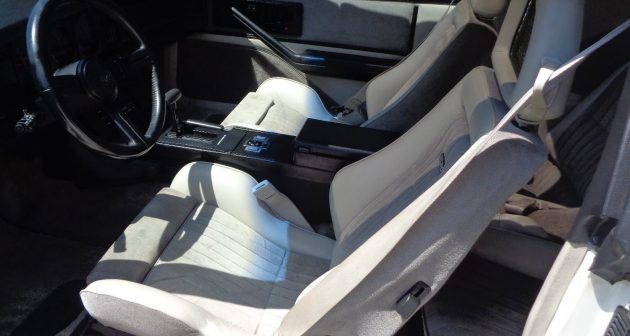 Pontiac's engineers knew simply adding more horsepower wasn't an option, so they closed off fake air vents and added those turbine-like hubcaps you see in the photo above. Ground effects were also added and painted dark charcoal gray to mute their appearance, and all of these enhancements helped the Pontiac cut through the wind a bit more efficiently. The Pace Car tributes also came with these sweet Recaro seats with netted headrests, the pair of which look to be in excellent condition in this specimen.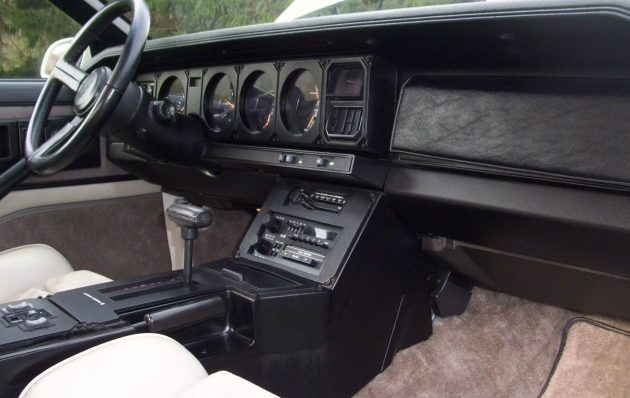 This example is equipped as many of the Pace Car editions were, with the LU5 Crossfire V8, T-tops and an automatic transmission. The rare variants included a handful made without T-tops and those equipped with the base-spec carb'd engine. Inside, this Trans Am sports an uncracked dash, clean carpets, and otherwise stock appearance – right down to the factory radio. In an era where customization and tweaking was the norm, it's pleasing to see this Pace Car edition looks just as it did leaving the showroom. The seller will include the custom floormats seen here, and an OEM car cover.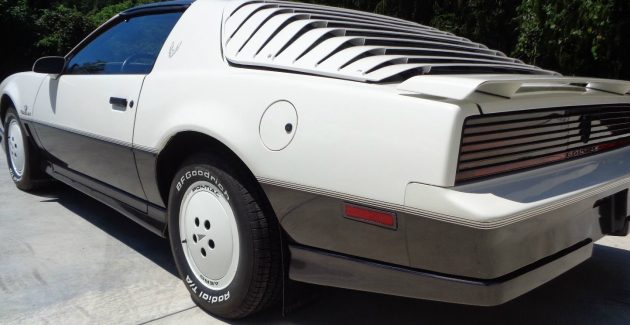 Out back, other aero enhancements included the body-color matching rear window louvers, which don't appear to be suffering from any sun damage or other cosmetic issues. This Trans Am Pace Car edition has clearly been cherished since new, although I don't know that the collector market has caught onto these yet. It's interesting to see one without the Pace Car graphics on the doors, but perhaps those trim enhancements were optional. If the reserve is north of $10K, I don't see this one selling; anything less and it looks like a deal from here.