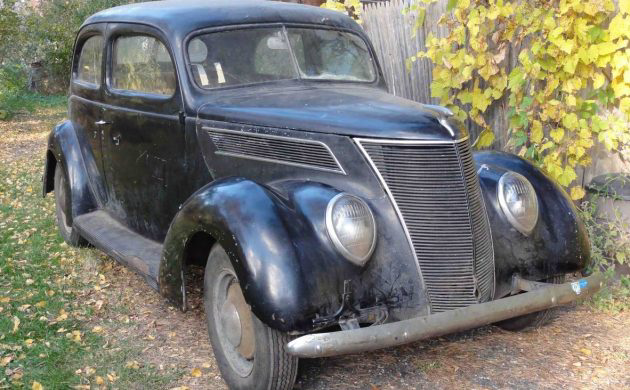 Here's an interesting package deal, it is an all original 1937, Ford Tudor, with an unlikely, one wheel "vintage" trailer – more on the trailer later.  Owned since 1966, and only driven 2,000 miles since then, the seller has decided to part ways with his Ford and the trailer, that has been in his family even longer. You'll definitely want to check this opportunity out. Located in Champlin, Minnesota, this combination is available here on craigslist for $14,900. Thanks to Rico for this tip!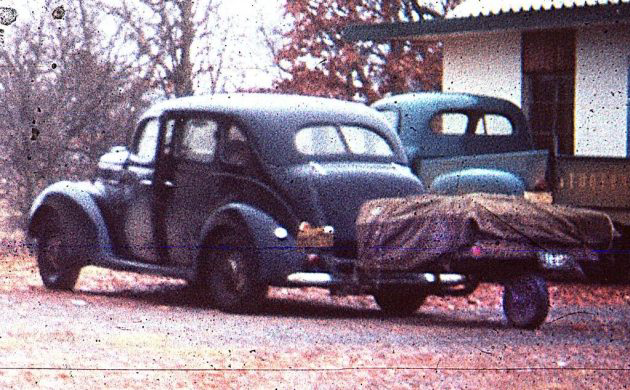 The seller tells his audience that the one-wheel trailer was pulled by his family's 1937 Ford back in the '40s and '50s. He has even included an image of it attached to that family Ford sedan. The trailer's single wheel advantage is the ability to back-up without jack-knifing. No doubt about it, it is a very old, rarely seen, design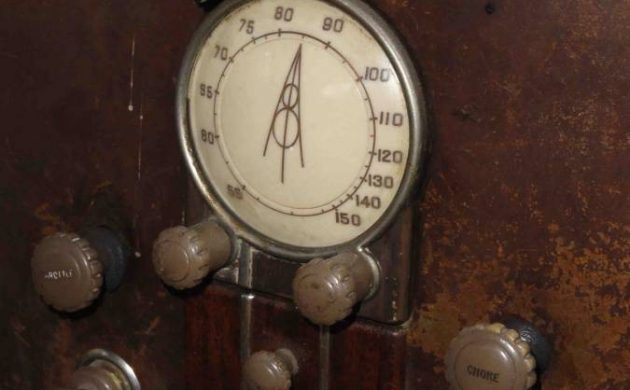 The Ford Tudor, overall, appears to be sound. The 85 HP, 221 CI, flathead V8 was rebuilt by the seller's father years ago using original Ford parts. There is no specific mention referencing operations, but the assumption is that the motor starts, runs, and drives. Unfortunately, there is no included image of the powerplant. The seller further states, "I am just in the process of replacing the hoses, ignition, fuel pump, etc. to get the engine running again after it has sat a while, but am not finding the time to finish. The cylinders were kept well lubricated, the Stromberg carburetor is already rebuilt, and I have all the other parts new on hand, so I will work that out with the buyer". He also suggests that the mechanical brakes may need some "lubrication" or a conversion to a hydraulic system. As expected, a three-speed manual transmission is in place.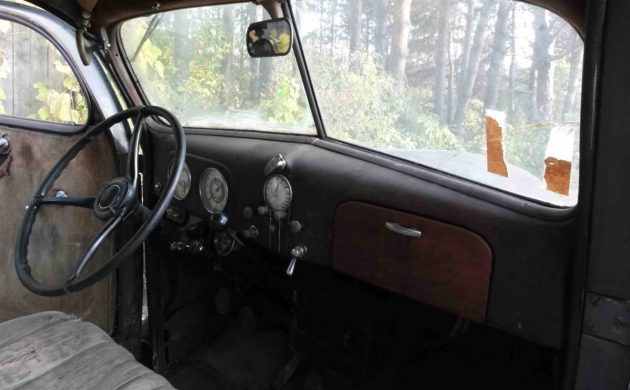 The interior of this Tudor is original but quite worn. The seller suggests that it will need complete replacement to improve its appearance. The original gauges are in place and have that great '30s art-deco flair but there's no claim as to their functionality. The upholstery fabric is torn in places and there is evidence of water damage having occurred to the door panels. There is not a clear image of the floors so we'll have to go with the seller's word regarding the absence of rust and this Ford's overall solidity. The seller adds that this Ford has its original radio, plus a spare unit, that is included with the sale.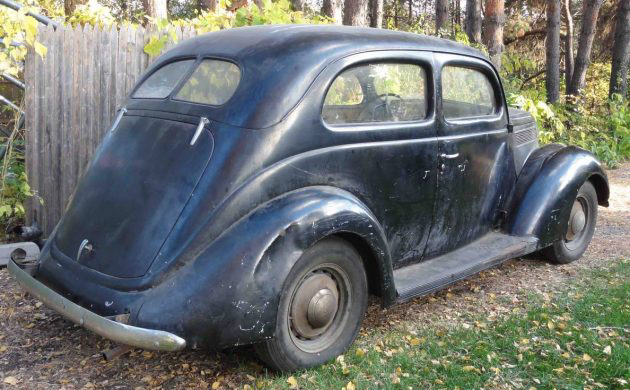 Moving outside, we find a mostly dent and rust-free body finished off in Henry's favorite shade. There are a dented rear (passenger side) fender and a rusty driver's side running board but that's about it. The seller mentions that he has the missing tail light lens. The trim all seems to be present but replating will be in order if a future restoration is in the cards. The glass looks OK except for the passenger side windshield which appears to be cracked. Regardless, originality is the key to this Ford.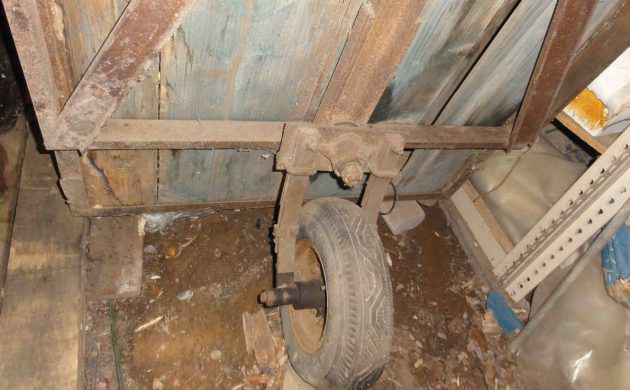 Back to the trailer, I can't imagine using something like that, especially in this day and age; it looks like an accident waiting to happen.  The originality and the storyline are great but I'd think long and hard about using a trailer of this design at anything approaching current road speeds, especially while under load. The seller suggests that he'd like to not separate the pair so he really wants to work a deal and his "hope is that this will go to someone who appreciates its heritage and wants to keep it original". What do you think, might you be that someone?