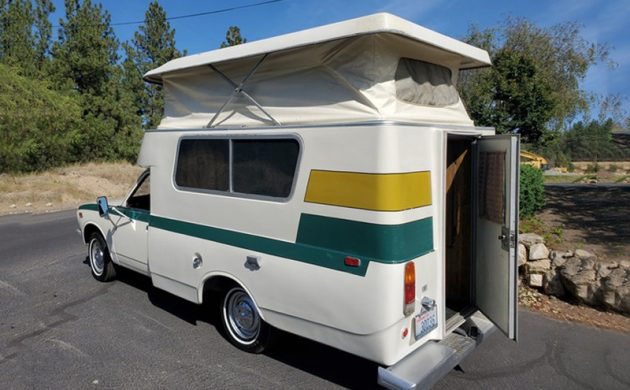 The lure of the open road has never been more appealing for a lot of us than it is right now in this crazy year. Most of us thought that we would be content with staying close to home but after several months of it now, we're anxious to hit the road somewhere, anywhere. A perfect vehicle for those of us who like small vehicles, this 1974 Toyota Hilux Chinook pop-up camper can be found here on eBay in beautiful Spokane, Washington. The current bid price is $3,650 and there is no reserve.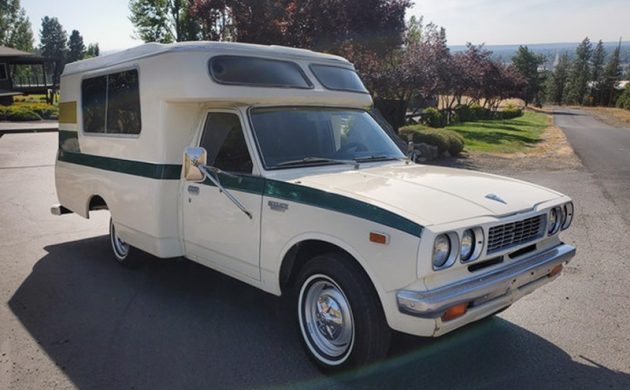 Other than not having air-conditioning, I can't imagine a more perfect traveling vehicle. After all, this is a "classic" or vintage vehicle site and I know that a new RV would be so much nicer, quieter, safer, more luxurious, roomy, and easy to drive and all of that nonsense. But, we're here to see old vehicles, or at least I am. Bonus: the seller says that there is absolutely no rust on this one!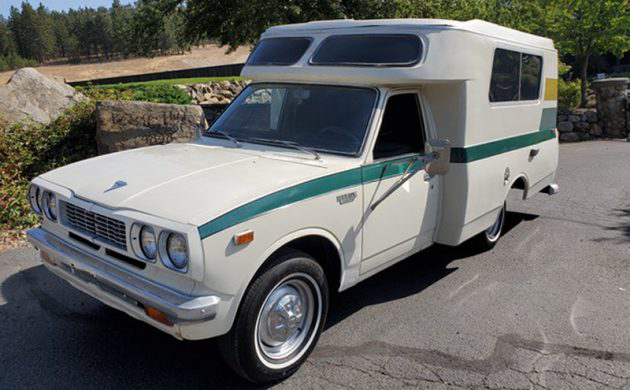 The seller has provided a ton of good photos so kudos to them for that. The second-generation Toyota Hilux truck was made from mid-1972 to mid-1978 which happens to coincide with what may be the golden era for camping. When a Hilux is carrying a Chinook chassis-mount camper on the back, it's a golden combination. Bonus II: there are no cracks or leaks in the fiberglass camper and it was always stored inside when not being used!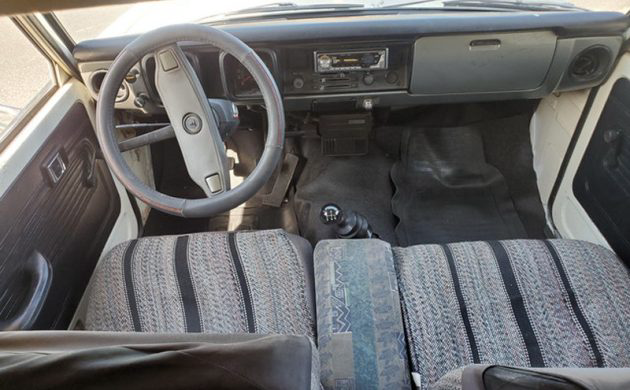 Chinook RV was a California company that just fairly recently went out of business, back in 2005. They are really nice campers and the pop-top version is the way to go, unless you'll be living in it during the winter or something. Those fabric sides won't give much insulation. The interior looks good with some wear as expected after 76,000 miles and four-and-a-half decades of use. But, a small, pop-up chassis-mount pickup camper with a reliable Toyota engine and 4-speed manual transmission? Yes, please.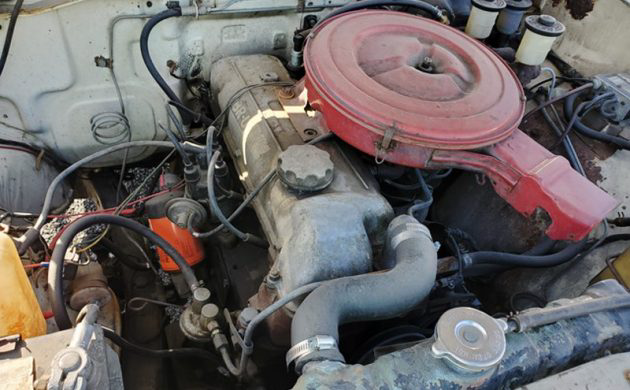 The engine is Toyota's 18-R inline-four which would have had around 100 horsepower. The seller says that it starts and drives great and everything works as it should. This really looks like a nice example of a small camper that would be fun to own, this year more than ever.