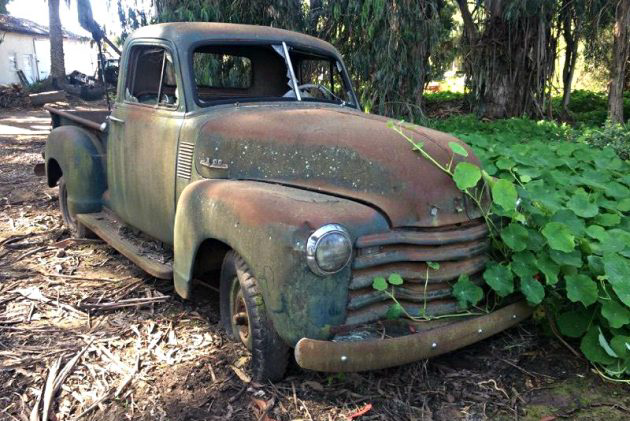 Appearing more like a rare plant that grows cool old trucks instead of flowers, this old Chevrolet 3100 is a one owner truck that hasn't been touched in a "few" years. Clearly looking like a forgotten and neglected machine, this old truck still has a trick or two up its sleeve. With an even layer or surface rust, there is no major rot to be seen in this truck other than the long gone wooden bed. With 35 bids and two days remaining, this truck is currently sitting at $4,000 with the reserve not met. The buy it now option is still available for $6,000. Check out this neat truck here on ebay out of Santa Barbara, California.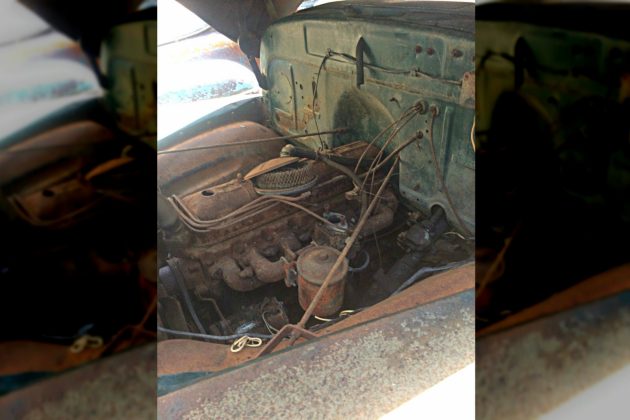 The 216 cubic inch inline 6 almost looks petrified, but this is a California native, so maybe with a little luck it isn't locked up? Neatly laid off on the valve cover, the factory air cleaner is present, but the carb is missing, likely pulled off  years ago to be rebuilt.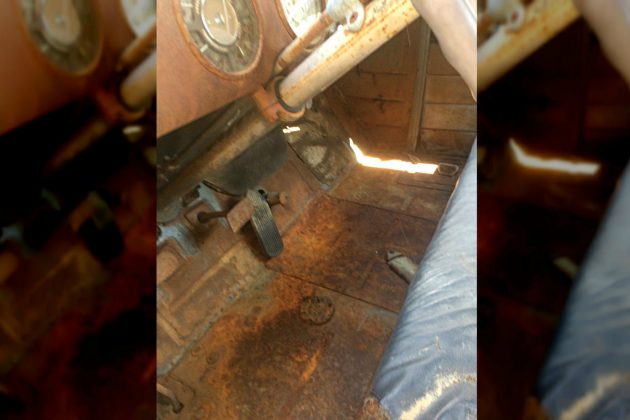 The interior is a bit rustic from the broken out windows, but the floors still appears to be quite solid. The electrical is probably completely worthless as are the gauges. The bench seat is still covered in vinyl, but I would definitely rebuild it to use regularly. Hopefully you are a fan of patina and surface rust, otherwise you have a lot of work cut out with this Chevy.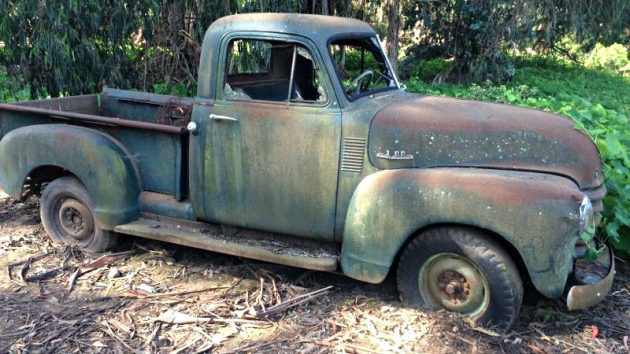 Despite its forgotten appearance, there isn't any major damage present other than the broken glass, and a dented passenger fender. The wooden bed has long rotted, and some of the bed support structure looks a little iffy, but there. Only one cab corner can be seen, and it looks solid. There is no apparent rot in this Chevrolet, so perhaps it could be revived with a modern drive train, some interior and glass work. Although a bit rough, this truck is much nicer than most you will find in the east. Do you think this truck is worth the $6,000 buy it now price?