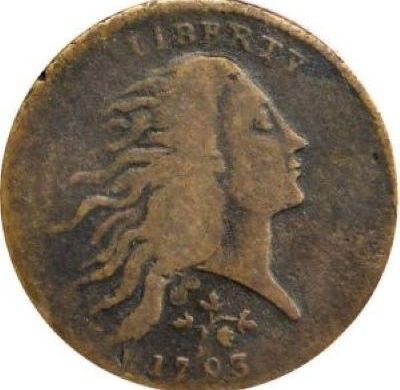 Penny for your thoughts! Well if I chose a 1793 Strawberry Leaf cent as my offered penny, it would cost me about $360,000! One of only four in known existence of the 65K originally struck, this 1793 example marks the beginning of minted U.S. coins. It will be auctioned off here on Stack's Bowers Galleries at the Bellagio in Las Vegas, Nevada on August 6th. The opening bid is $360,000.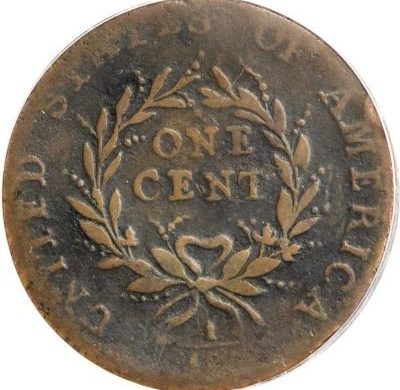 OK, so now, Barn Finds is not turning into Numismatics Finds, but since money is obviously a critical component of what happens when a barn find is found, why not take a closer look at it, right? I suppose this story would be more enticing if this 227-year-old coin was a barn find itself, but it has been in private hands and traded six times since 1877.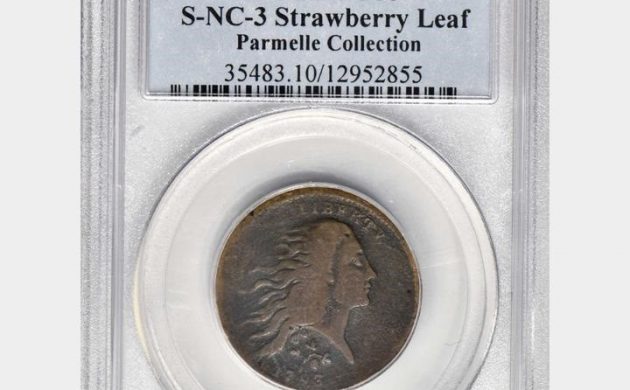 The Coinage Act of 1792 brought about the minting of coins at the Philadelphia, Pennsylvania mint in 1793. All early coins were stamped from copper and along with this Strawberry-Leaf cent, which is also known as a "Liberty Cap" or a "Flowing Hair Portrait", half-cent coins were minted as well. This particular coin is known as a "Large Cent", measuring about 27 MM in diameter as opposed to a modern cent which is closer to 19 MM in diameter. Numismatics grade coins as PO-poor; FR-Fair; AG-Almost Good, G-good; VG-Very Good, F-Fine; VF-Very Fine; EF-Extremely Fine; AU-Almost Uncirculated; Unc-Uncirculated and BU-Brilliant Uncirculated. Our subject, which is listed as an NC-3 (non-collectible, type 3 version) is considered in a VG category. The three other existing NC-3 coins are graded VG, G and AG. There is a slightly different variation in existence, referred to as an NC-2 version, it is only considered FR however. The sale history for this particular coin is as follows:
J.W. Scott & Co.'s sale of October 1877, lot 201, for $77.50
New York Stamp and Coin Co.'s sale of the Lorin G. Parmelee Collection, June 1890, lot 671, for $79
Purchased by Charles Steigerwalt and resold to Dr. Thomas Hall in October 1890 for $90
Sold as part of the intact Hall Collection to Virgil Brand on September 7, 1909 (not referenced)
Brand estate, consigned by Armin Brand to Burdette G. Johnson along with 16 other important 1793 cents on February 7, 1941, for $2,500 – flipped to Roscoe Staples later in 1941 for $2,750
Staples family; our (American Numismatic Rarities') Frog Run Farm Collection sale, December 2004, lot 13  (not referenced)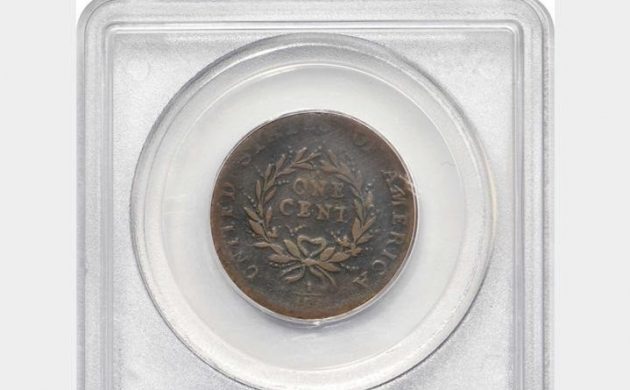 The coin guide, The Insider's Guide to U.S. Coin Values – 2003 by Scott Travers, values this coin north of $2,400, depending on precise condition but the 2004 auction price is not listed, so it's hard to true up a price guide vs. reality comparison. So we are looking at an increase of $357,250 over 79 years (1941-2020). This much does seem reasonable, it's time to start going through pants pockets, penny jars, car map pockets (and ashtrays if the car is old enough to have one), seat cushions and drawers; you never know what you may find!