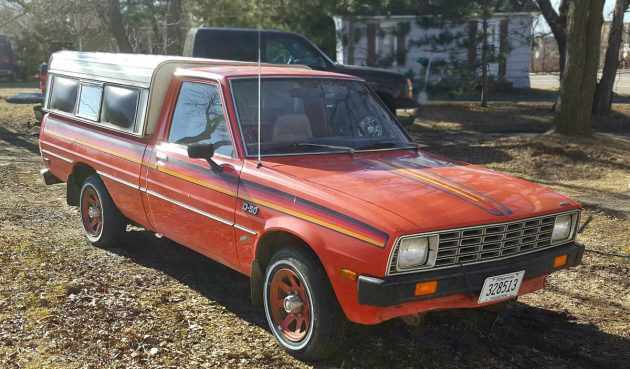 Here's a captive-import, this one is another rebadged Mitsubishi for the Dodge boys: a 1980 Dodge D-50 Sport. It looks like it's in really decent condition with great graphics and even a topper for semi-secure hauling. It's on Craigslist in Bemidji, Minnesota with a $2,000 asking price. This is the perfect pickup for me and for millions of other folks who don't need a full-sized truck.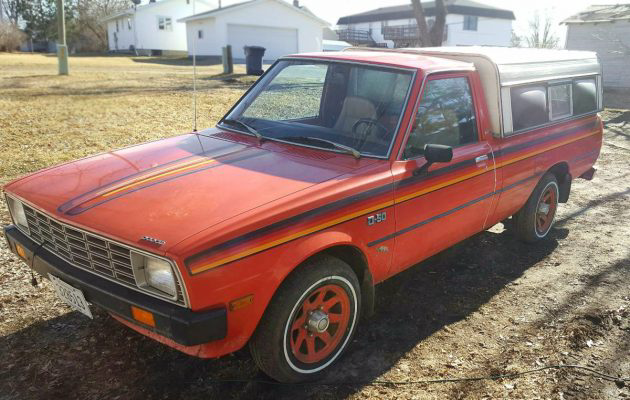 It's unusual to find a truck from this vintage in Minnesota that isn't totally rusted out, so to see one with the graphics intact is a rare treat, at least in my world. I know that the must-have-giant-truck folks will laugh at this one as being a toy, but for the vast majority of humans, this much hauling capacity is more than enough. These trucks were named the D-50 for 1979 and 1980.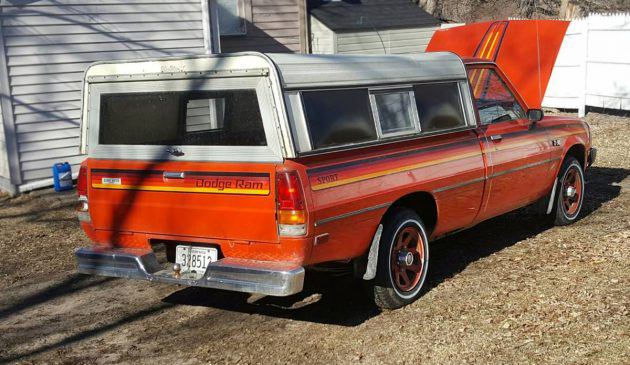 Mitsubishi was the base for the Dodge D-50 (or, later Dodge Ram 50) and the Plymouth Arrow pickups. NADA lists an average-retail price for this truck (sans topper) as being $2,400 so if a person were in the middle of Minnesota (I know, a dream come true!) this could be a good buy. The topper adds to the value, as does this truck's original condition.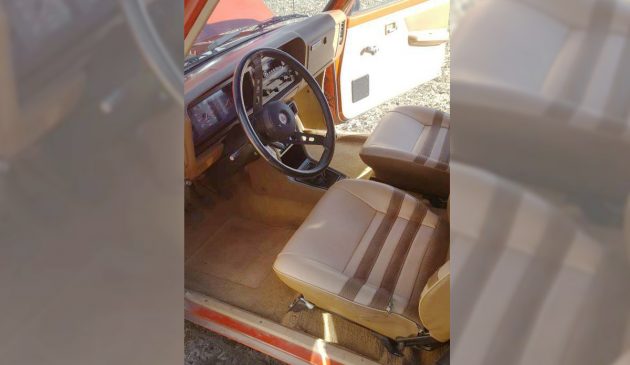 Other than a couple of tears on those great-looking bucket seats, and some cleaning up to do, this interior looks fantastic for a 37-year old truck. This was somewhat of a fancy truck for the time, with those seats and gauges, etc. This one has 116,000 miles and the more I look at it, the more I like it. It really seems to be in nice condition. The Sport model received a 5-speed manual in place of the base 4-speed. Yep, this one is looking better and better.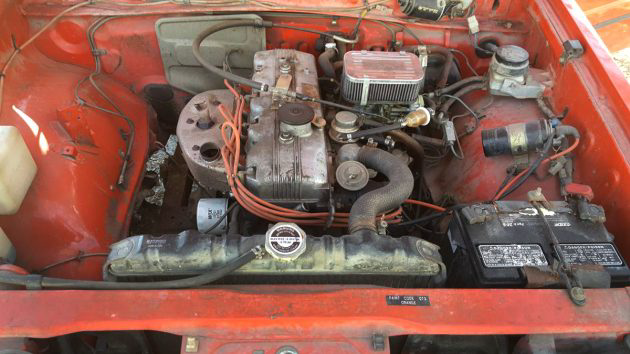 The base engine on the D-50 was a 2.0L inline-four, but the Sport models got a 2.6L inline-four with 105 hp. The seller says that this truck "runs and rides good" and it has new tires. If I were in the market for a small pickup this one would be a no-brainer. It's all the truck that I would need 99% of the time and the size and price is hard to beat. Have any of you owned a D-50?