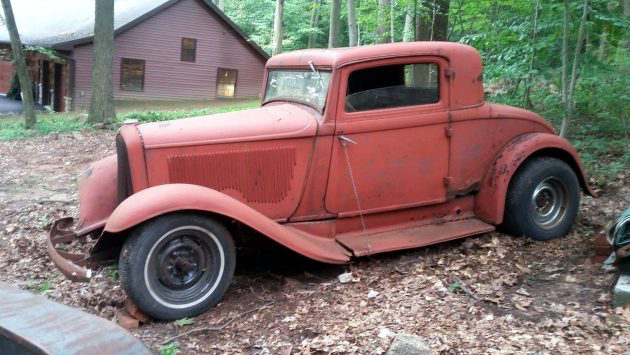 Lately, I've had a hankering to build a hot rod. Josh and I even looked at a Model A pickup body and frame this past week, but decided that we'd better start with something more complete. Maybe this Plymouth Coupe would be a better place to start? It's located in Denver, Pennsylvania and is listed here on eBay where bidding is currently at $5k. Take a look and let us know what you think!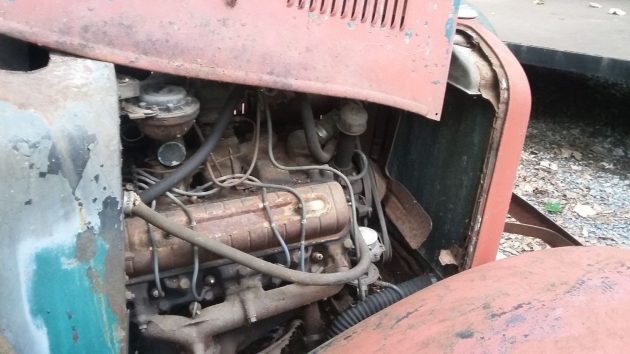 The seller claims that this Plymouth was hot rodded in 1962! There is an Olds 303 Rocket V8 under the hood which is attached to a Hydramatic transmission and '50 Mercury rear end. The current owner actually tried to buy the car back in '66 when they were only 16 years old. The owner just parked it in their backyard two years later and there it sat.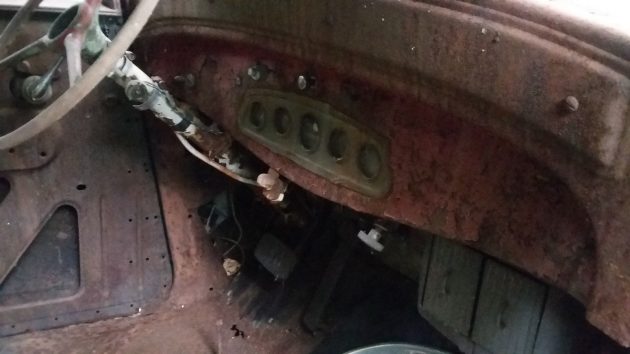 Many people had tried, but about 10 years ago the seller was finally able to wrangle the car away from him. It had taken yearly visits and lots of persistence, but unfortunately the chase must have been more exciting than actual ownership. The car continued to be neglected and still needs someone to rescue it. There's a lot of rust and the engine hasn't run in decades.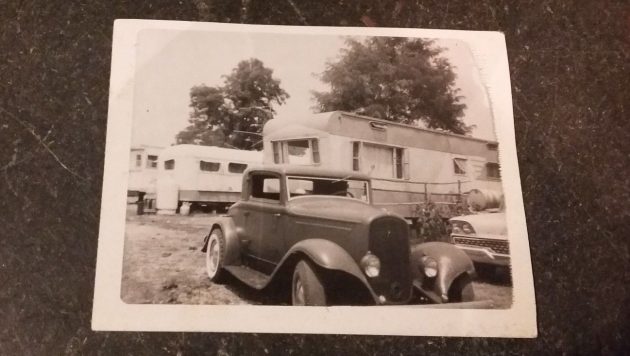 There are a few photos of what it used to look like though. It would take a lot of work, but it would be fun to bring this one back to its former glory. The seller even has the bill of sale from 1941 when the last owner bought it off a used car lot for $50. It may not be as desirable as a '32 Ford, but the history does make it very interesting.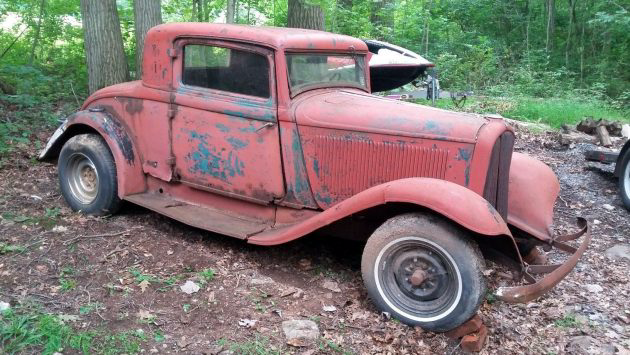 The distance makes this project unrealistic for me, but it might be worth some consideration if you are in the area. It wasn't created in today's hot rod mold, but does the history make it something special? It does to me and I'd be proud to call this "deuce coupe" my own. How about you?