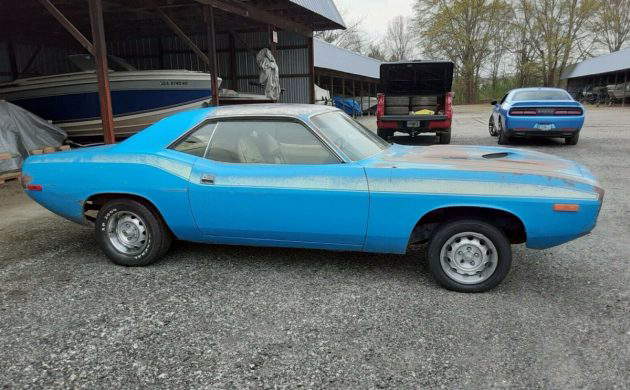 Here's a good project for a Mopar fan! This Barracuda appears to be a worthwhile endeavor because it isn't rusty and there's a 340 under the hood. The blue and color combo also make it stand out from the crowd. If you think this is a restoration you'd want to take on, you can find it here on eBay. Let's just hope that reserve is set at a realistic amount.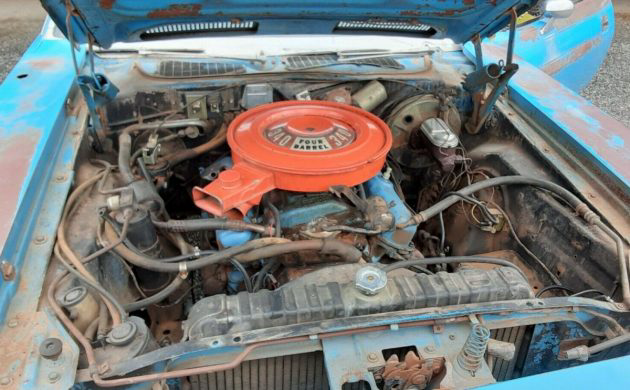 Everyone would like to have a 440 or a Hemi in their Mopar but the 340 is the next best option. Heck, some people may even prefer it. The 340 can be built to make serious power and the lower weight can help in the handling department. The seller mentions that a previous owner claimed that the cam has a flat spot. The sale includes a cam kit, gasket set, and timing chain but you're going to need a carb.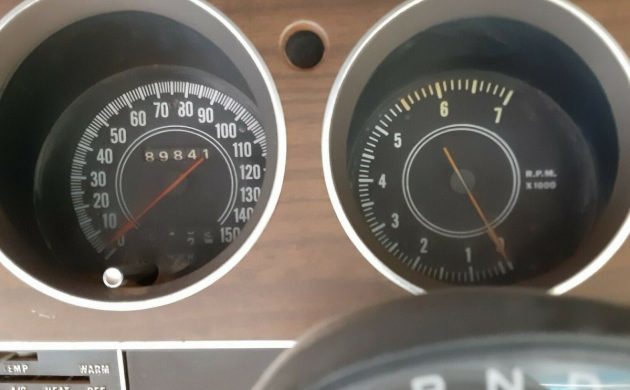 The odometer is showing a little under 90k miles. Not that mileage really matters when a car needs to be restored but it could mean a little less wear here and there.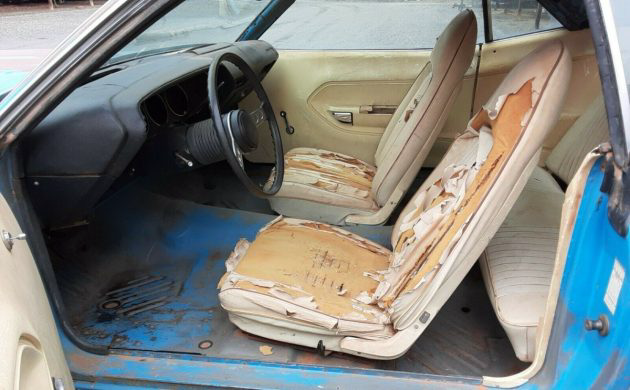 This car lived in Arizona so the interior got baked. Look at those floors though! The hot dry climate may have ruined the soft goods but it must have kept the tin worm at bay and that's the biggest concern when dealing with these cars.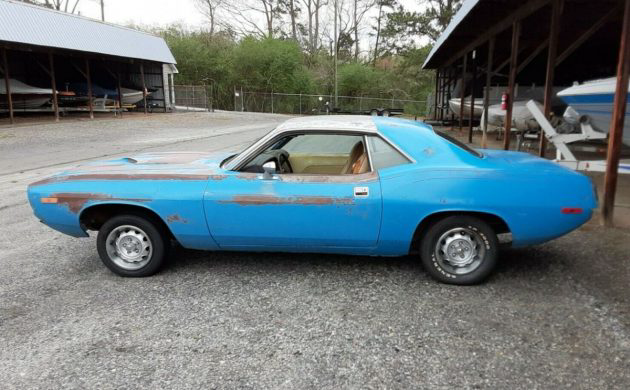 If this were in my garage, I'd focus on the mechanicals first. Once it was running, stopping, and turning, I'd order an interior kit and get that installed. Then I'd treat the worst of the rust and attempt to keep as much as the original paint as possible. What route would you take with this one?