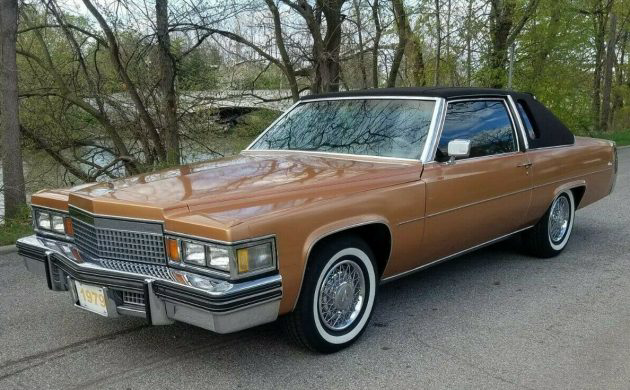 When it comes to a vehicle you're more accustomed to seeing in beater status than as a stately, preserved example, you'd be forgiven if you scrolled right past it while project car shopping. This 1979 Cadillac DeVille with the rare Pheaton package is one such car for me, as most of the examples we see today are in the kind of condition that makes you want to run the other direction. Not this one, as the seller recounts how "…thousands of dollars have been spent" restoring this coupe to good health. One would hope the owner did this for their own enjoyment, as values haven't risen quite to the point that you'll see that money back. Find the Cadillac here on eBay with bids to $6,500 and no reserve.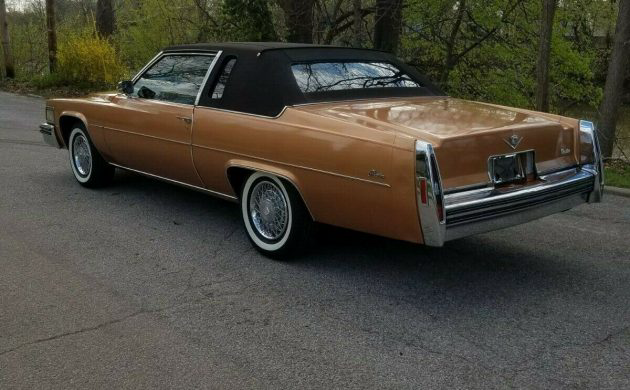 Now, don't mistake my mention of value as a judgment on the seller's decision to invest heavily in this Cadillac. The good news with a car like this is that the network of enthusiasts that love and cherish old Cadillacs doesn't care what the price guides say, they just want to see these cars preserved for the long term and restored the right way. The seller claims that among the thousands of dollars in restoration work is a recent respray, transmission rebuild, all engine gaskets replaced, and new tires thrown on. It's not a perfect car and still has some outstanding needs that will need to be addressed, but the big-ticket jobs seem to have been completed.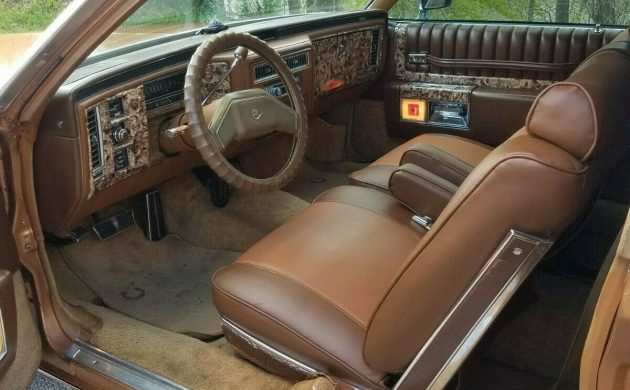 Now, Cadillac enthusiasts will have to educate me as to whether the woodgrain trim inside here is genuine or if the factory trim has weathered to such a degree that this is what it now looks like. At first, I thought it had been covered up with some sort of a leopard skin sticker print, but upon closer examination, it looks to be authentic. Once you get past that detail, you'll see the seats have been re-covered front and rear, but I don't believe that's factory upholstery. The Phaeton kit was supposed to get car shoppers a "natural grain"-style leather seating surface, along with a leather-wrapped steering wheel – which now sports a cheesy wrap and/or cover. The factory head unit is gone, too, replaced with an aftermarket radio.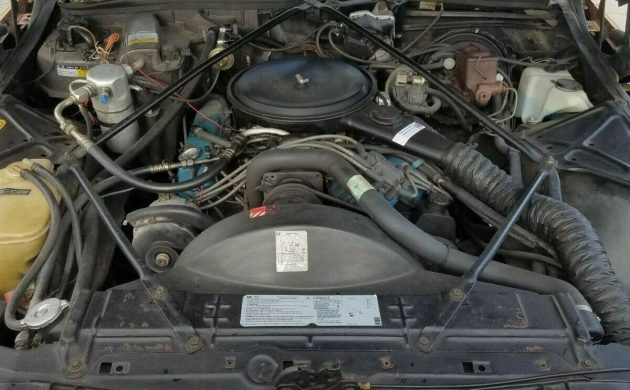 The mock convertible roof that was also part of the Phaeton kit remains in place, along with the wire-style wheel covers. The engine bay contains an absolutely massive 7.0 litre 425 CID V8 that produced – wait for it – less than 200 b.h.p. These were just insane times to be in the car business, as I can't imagine telling customers how big of a mill resides under the hood and how little horsepower it produced. Then again, seeing as most Cadillac owners still just want to waft down the road, not feeling anything, I doubt most DeVille shoppers at the time were all that bothered by the lackluster output. This DeVille still needs a fair amount of sorting to be considered correct, but it looks like an excellent place to build from.