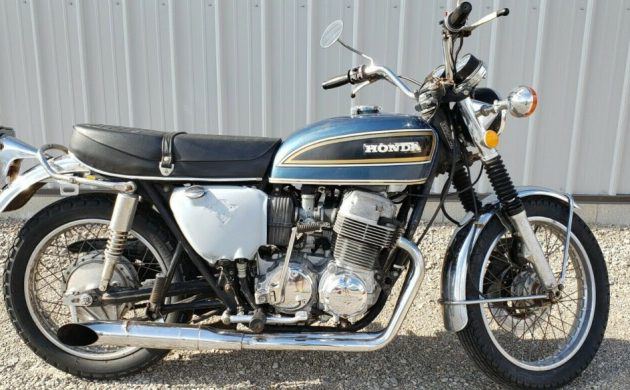 When it comes to vintage motorcycles, I'll admit that I wish I knew a bit more about them. Over the years, I've seen numerous bikes left at junkyards for likely simple no-start issues, and have passed by them simply because I didn't know what I was looking at. While plenty of motorcycles capture the basic style of a CB750, I'm sure I've shuffled past one or two over the years, not aware of their performance or value to collectors. This 1975 model was recently purchased out of an estate in Wisconsin and despite not having been regularly used over the years, it appears to be in very nice original condition. It's now listed here on eBay where bidding is just over $2,400 with no reserve listed.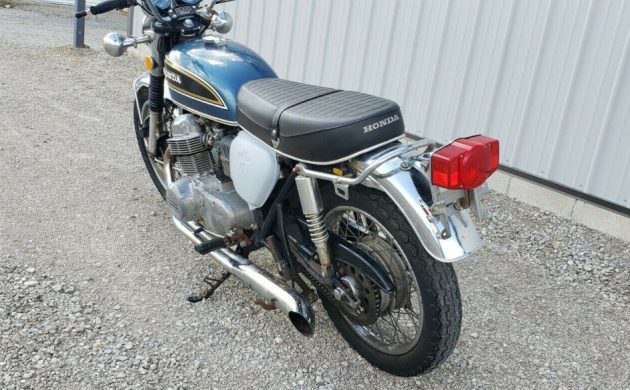 The CB750 is not necessarily an "epic" bike in terms of sheer speed or value, but it's definitely an icon from the early days of sport bikes. Today, it has achieved some levels of collectible status, especially when it near-new condition or an early production model. This example is obviously neither of those things, but it's still a desirable model in good condition with some of the basic box-checking done in terms of getting it ready for regular use. The seller notes that the bike wasn't ridden for some time but was apparently stored indoors, which helped keep rust and rodents at bay. The gas tank is said to be in nice shape with good paint and no dents.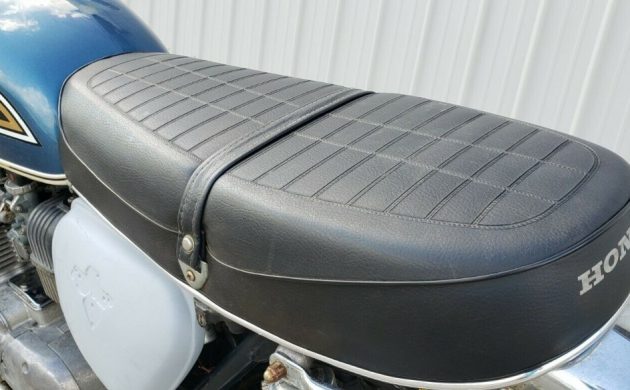 The seat is in particularly nice condition, with no signs of tears or hard use. The seat pan is also said to be solid. The big downside to the bike as far as the seller is concerned is that the original side covers were missing and not located on the property where the bike was stored. Replicas were added, but originals would be the way to go if you're going to take this bike to the next level. The Planet Blue paint is believed to be original and is in nice condition overall, with the original graphics still presenting well, too. The crowd that follows these early Japanese sport bikes give big points for originality, so this Honda has a lot working in its favor in that regard.
Gauges look nice and clear, and apparently report good news since the seller notes the Honda runs well going down the road. It's said to start instantly and idle smoothly, and shifting action is said to be good as well. The seller notes that the next owner will likely want to spend some time sorting out the front brakes, but aside from that, it's a solid runner – even the carbs and airbox are said to be in good order. The CB750 is an icon in the vintage motorcycle world, and this one looks like an excellent option for simply driving and enjoying, or taking all the way back to a factory fresh presentation. Bidding seems awful light at the moment for what looks like a good bike.